If I were Prime Minister: I would make sure rich people paid to live here
Our series in the run-up to the General Election – 100 days, 100 contributors, but no politicians – continues with the playwright and novelist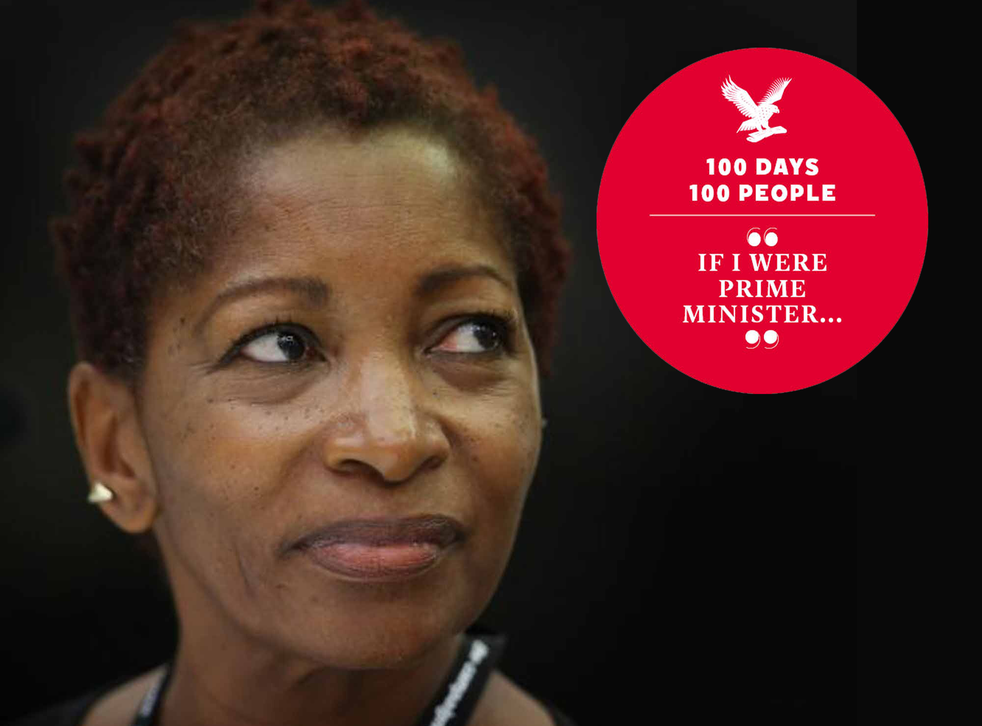 If I were Prime Minister, I'd like to bring The People into government. So with the consent of Parliament and my party – couldn't do it without them, I'm not a President- – I would make greater use of advisory panels. I'd create one comprising of people under 40, people who really know the country, and then listen to their recommendations on housing, education and jobs. I'd like to create a country where young people are reassured that there is a future for them within it.
People expect certain things – free education, and the NHS, so it's important to make these a priority. We need the best from these services. On that note, I would take free schools back into the system – I have nothing against parents wanting to run their children's schools, but as a tax payer I don't want to pay for it. I want to be able to have a say in how schools are run, and through the council I do. Free schools can exist, but they must have some sort of relationship with the council; at the moment we have a kind of four tier education system here in Britain. It's not a good system; it trains children to be workers and not thinkers, and money should be spent in the state sector to change this.
There are a lot of issues surrounding tax that I would like to tackle, starting with off-shore tax havens. I would stop them for three years, just to see what the tax income is from them, and see how much HMRC can gain from it. I wouldn't want to deter people from coming here or bringing their business here, but Britain is too lax when it comes to taxing the wealthy. In America no one gets away without paying. Eventually, I would make sure rich people pay to live here.
On the subject of the EU, I would make sure that there is a referendum right away. There's no need to negotiate a relationship with the EU as Cameron wants to do – just do it. We need to be pragmatic about it, put the money on the table and see how much it would really cost. We have to start looking into our options when it comes to trading; for example, see what would happen if there was a trade embargo, or trade barriers like there are with other trading blocs like America. "EuroObsession" is taking up an enormous amount of energy. We need to settle on an answer.
And lastly, I would ask Wales, Scotland and Northern Ireland: how much do they want to be devolved? They could even become free. Scotland has already been asked, of course, but in two or three years I would ask them again. I would even go as far as to ask The North whether it wants to take care of itself and have more power. Obviously being born in the US, I have no sentimentality towards the Union, so it's easy for me to say. But you can't stop a people who want to be free. I'm sure there are a lot of people who would disagree with me.
Register for free to continue reading
Registration is a free and easy way to support our truly independent journalism
By registering, you will also enjoy limited access to Premium articles, exclusive newsletters, commenting, and virtual events with our leading journalists
Already have an account? sign in
Register for free to continue reading
Registration is a free and easy way to support our truly independent journalism
By registering, you will also enjoy limited access to Premium articles, exclusive newsletters, commenting, and virtual events with our leading journalists
Already have an account? sign in
Join our new commenting forum
Join thought-provoking conversations, follow other Independent readers and see their replies