If I were Prime Minister: No budget would be ringfenced, and public spending would be reined in
Our series in the run-up to the General Election – 100 days, 100 contributors, but no politicians – continues with the chief executive of the TaxPayers' Alliance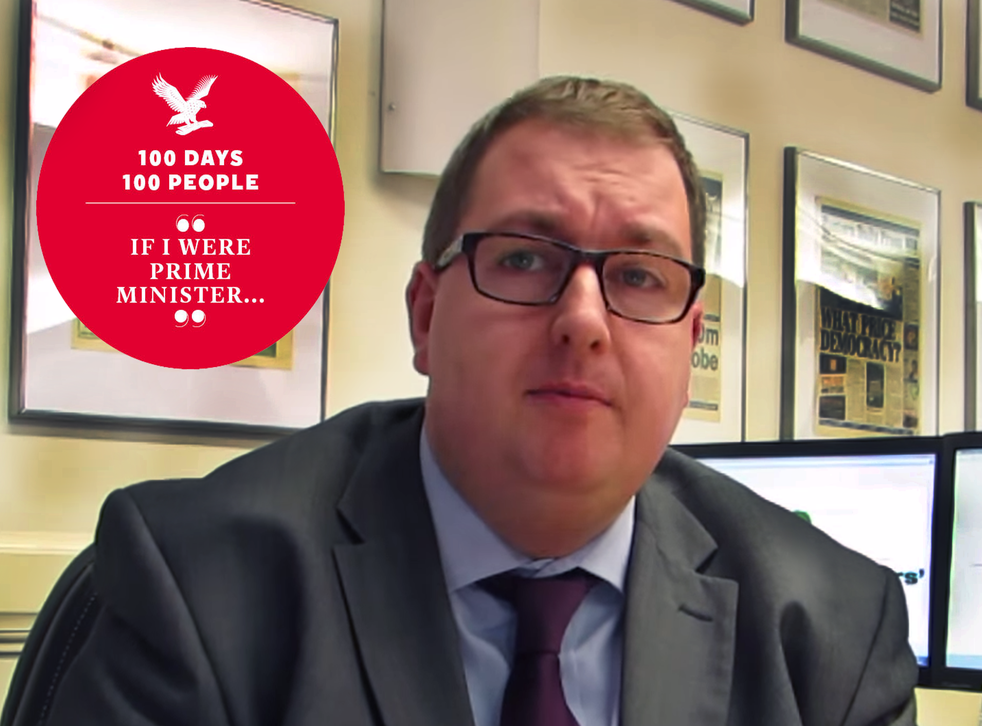 If I were Prime Minister, the first thing I'd do would be to reassess every area where politicians and bureaucrats are spending taxpayers' money in order to to root out waste in areas where poor value for money is being achieved. But I would also identify where the state need not be encroaching on people's lives (and spending our cash) at all.
With politicians still failing to live within the country's means and the national debt soaring, reining in public spending is absolutely essential.
The role of every public body should be reassessed and those which are no longer essential should be abolished. For instance, Vince Cable used to support scrapping the Department for Business, but since taking the helm at BIS he's been strangely reticent to put that into action.
We've heard the refrain "bonfire of the quangos" so many times, yet how many of these unaccountable bodies have actually been put out of their misery? And we still see those in the public sector enjoying pay above the private sector average, along with perks and pensions which those of us footing the bills cannot afford for ourselves. This has to change.
In these economic circumstances, ringfencing any budget should also be ruled out. We need an honest debate about how the NHS is run as simply throwing more and more money at a system devised for the Britain of 1948 is clearly not the answer.
The six-party election: key figures

Show all 12
Welfare budgets must be kept under control, again ensuring that those on benefits are not in a more favourable position than those footing the bills. The retirement age may need to increase faster than planned as the pensions bill continues to rise. And we must end the lunacy of defining our international aid policy by how much money can be spent on it rather than the outcomes it achieves.
Government must also stop interfering where its actions make life more costly for taxpayers. What finer example could there currently be than the proposal to rush through plain-packaging of tobacco products? The Treasury expects to lose billions in revenue as the move amounts to a counterfeiters' charter due to the likely surge in illicit sales, while taxpayers could be left on the hook for a multi-billion pound bill if the tobacco companies successfully sue for loss of intellectual property.
And then there are the direct ways in which government makes life more expensive: VAT and all the other taxes and duties we pay on alcoholic drinks, energy bills, flights, petrol, property purchases and so on. Politicians wanting to reduce the cost of living have the power to do so by cutting those very taxes (and not introducing punitive new ones like the so-called "mansion tax", which would raise virtually nothing yet have a string of unintended consequences).
I would also abolish the immoral inheritance tax, which is the ultimate double tax and a brazen attack on those who have been prudent enough to save something to make their family, friends and favoured causes less dependent on the state rather than blowing it all on themselves or at a casino.
Finally on the tax front, I would want to see a radical simplification of the entire system. It's little surprise that public confidence that all are paying their fair share is so low when you have a tax code that is 17,000 pages long and riddled with loopholes that politicians have dreamt up over the decades.
We need a complete overhaul of the system along the lines proposed by the 2020 Tax Commission, which would put the tax avoidance industry out of business: a simple, fair and transparent tax system would mean it was no longer worth anyone's while playing games with HMRC, yet rates would be low enough that no-one felt the government was unduly punishing them.
As John F Kennedy rightly said: "the soundest way to raise the revenues in the long run is to cut the rates now".
Join our new commenting forum
Join thought-provoking conversations, follow other Independent readers and see their replies