If looks can sell classical music to the young, why make a noise?
Plus: Lord Rogers makes an exhibition of himself; Sky could benefit from some history revision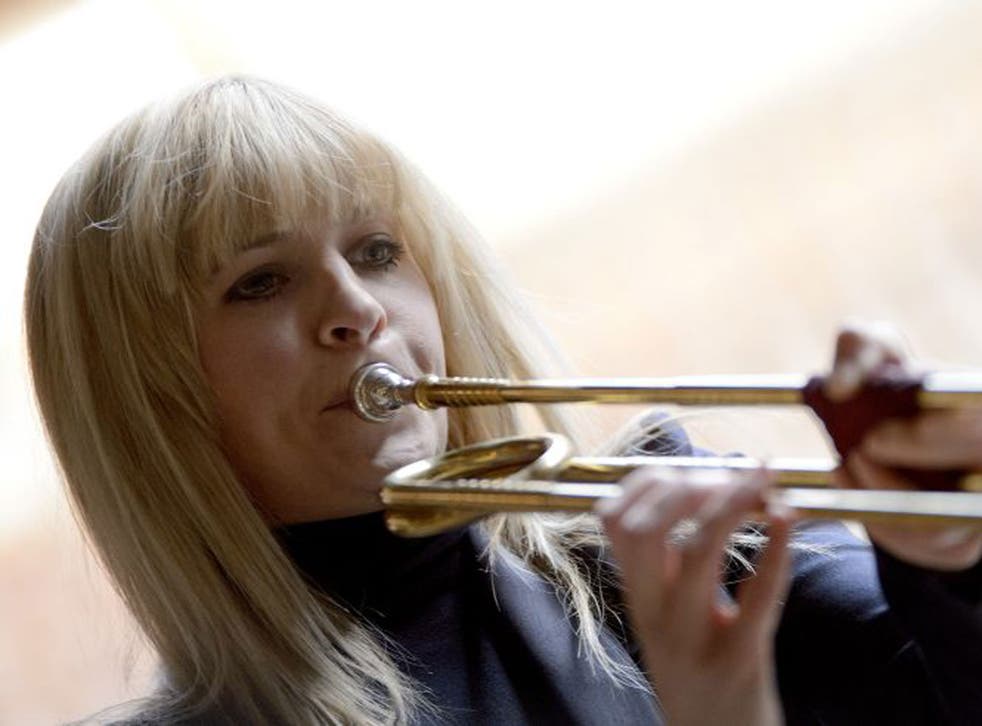 If it's uncomfortable for any man to call a woman sexist, it's downright blasphemous to attach the label to the presenter of Woman's Hour. But sexist she appears to be.
This week Jenni Murray accused classical music of marketing female performers in a sexual way, and accused some performers of conniving in this. She said: "The women who seem to be most welcome are the ones who are prepared to go along with the old idea that sex sells... Look at the way the violinist Nicola Benedetti and trumpeter Alison Balsom are marketed."
I have met both these women, and I bridle on their behalf, as they struck me as two deeply serious musicians. Indeed, the last time I met Nikki we talked for over an hour about the music education work she undertakes in Scotland. So yes, I do feel it is sexist to imply in a disparaging way that they are prepared to go along with the idea that sex sells. And I do find it odd that the same remarks are not made of Placido Domingo or Rolando Villazon or a host of other male classical music and opera stars who have been marketed for years on their looks and their romantic prowess and charm as well as their music.
There's nothing new in this. And as far as I'm concerned, there's nothing wrong with this. These people are not just studio artists, they are performers. Performers like to look good and make the most of their looks, their dress, their stage persona. They like to look attractive, and why should their album covers and marketing campaigns not take advantage of this, provided it is not exploitative? In what way does it detract from their music?
Nicola Benedetti is rightly acclaimed for one of the most beautiful versions of Vaughan Williams's The Lark Ascending, and no doubt the cover of the album on which she performs it could have had a picture of a lark. Perhaps Ms Murray would have preferred that. I think a picture of Benedetti looking her best brings more new listeners to that piece of music. And bringing in new listeners is what it's all about.
I sit on a small committee chaired by the Universal Music supremo Max Hole, looking at ways of bringing newer, younger audiences to classical music. It isn't easy. One only has to look round a concert hall to see the age demographic needs refreshing. As far as I'm concerned let's do whatever it takes. It has been fashionable for a long time to reach for the smelling salts at the thought of anything resembling sex appeal coming into the marketing of classical music (though only in the case of women, never men). But it's worrying about the wrong thing. The real worry is how best to reach out to a new audience. Anything that catches the eye of that new audience and gets them to listen to the music is justified.
Lord Rogers makes an exhibition of himself
School and college reports have a habit of coming back to haunt us. The architect Richard Rogers is soon to have an exhibition at the Royal Academy celebrating his life and career. This week I went to his studio to talk to him about what promises to be a fascinating show. He showed me a copy of his report from the AA School of Architecture dated July 1958. It said: "Rogers' late entry into the fourth year was not successful. He has a genuine interest in and a feeling for architecture, but sorely lacks the intellectual equipment to translate these feelings into sound building. His designs will continue to suffer while his drawing is so bad, his method of work so chaotic and his critical judgement so inarticulate."
At 80, Lord Rogers is confident enough to exhibit that report in the forthcoming exhibition, alongside one from two years later which said: "This student brings to the AA a capacity for worrying about the effect the building will have on people and a concern for shape on the inside, which has been an asset to his year." A marked improvement, but the first report is the more memorable. Perhaps all artists should include a school or college report in their exhibitions.
Sky could benefit from some history revision
It's good to see that the Culture Secretary, Maria Miller, is involving schools and teachers in the commemorative projects for the 100th anniversary of the outbreak of the First World War. Perhaps she could also do some educational work with the staff at Sky Movies, as they seem hazy about the period. This week I watched the Ryan Gosling/Rachel McAdams film The Notebook on Sky. It is set in the 1940s. The Sky synopsis described it as a romantic drama played out against the backdrop "of The Great War." No, The Great War was not the Second World War. I commend Maria Miller's educational work for schoolchildren to the adults at Sky.
Register for free to continue reading
Registration is a free and easy way to support our truly independent journalism
By registering, you will also enjoy limited access to Premium articles, exclusive newsletters, commenting, and virtual events with our leading journalists
Already have an account? sign in
Register for free to continue reading
Registration is a free and easy way to support our truly independent journalism
By registering, you will also enjoy limited access to Premium articles, exclusive newsletters, commenting, and virtual events with our leading journalists
Already have an account? sign in
Join our new commenting forum
Join thought-provoking conversations, follow other Independent readers and see their replies