If there's nothing in the Westminster paedophile ring stories, then prove it
It should not be this arduous or tricky to find the truth about the Westminster paedophile ring stories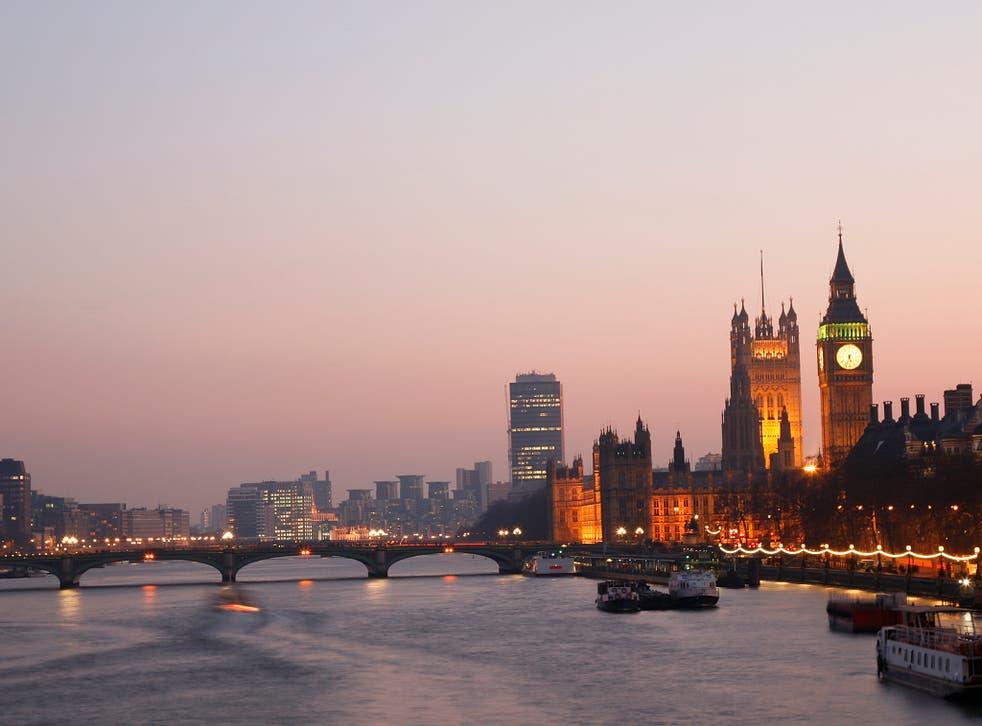 Over the weekend, more startling – or more accurately revolting, jarring, nightmarish – allegations were made about an alleged 1970s and 80s Westminster paedophile ring. Here is a story that over 2014 has refused to die. One from a relatively recent era, where the clue trail is far from stone cold and many of its witnesses, its accused offenders and its preliminary amateur investigators are still living.
If this supposed ring's existence is hogwash, a massive politically fuelled red herring, it puzzles me why no one has managed to prove it so. These fresh allegations from a man known only as "Nick" recall his repeated rape as a child aged 10 by groups of men, including an MP, in London town houses. Crucially, "Nick" claims to remember another boy being murdered, dying from strangulation during a gang rape.
What I – and many others, I'm certain – would like now, more than ever before, are some firm answers. In the past, we may have been forgiven for turning our faces away from unfeasible horrors such as this. We may have written off headlines about murdered boys and mass orgies as fantasy, or as grudge-settling skulduggery, or as the askew "memories" of a mad person, or as the chunterings of an attention-seeker who had read too many of David Peace's Red Riding books.
We rushed with reasons to disbelieve those abused by Jimmy Savile because, well, as if Savile could have used BBC flagship shows as rendezvous points for himself and girls from children's homes… How grimly ridiculous! As if respected medical institutions would allow Savile access to patients and then hush up their complaints!
What Savile's reign of darkness has taught us is that, in modern times, it is simply not good enough to half-listen to the memories of men such as "Nick". Nor does it seem good enough, in this case, to sit calmly waiting for an inquiry. Which political figures are rushing, as we head towards a general election, to expose this seedy underbelly? This is a case that should be investigated far, far away from the political parties, the business connections and the family ties of the people involved.
Who could lead the abuse inquiry?

Show all 6
A currently wildly popular internet sensation is the podcast Serial, which follows radio producer Sarah Koenig's quest to investigate a historic potential miscarriage of justice. Obviously, the murder case featured in Serial and the dark memories of "Nick" are different entities.
However, what fascinates me about Koenig's investigation is that it is a testament to the modern face of nosiness, of tracking down, of the sheer overwhelming abundance of information and interviews which one determined person, using today's tools, can amass independently on a historical crime with impressive speed. Koenig's work may be just leisurely crime investigation, but it's also a stark reminder that while witnesses, experts and passers-by with vague recollections are still alive, the truth is very much still out there.
It should not be this difficult for us to have clearer answers about MP Geoffrey Dickens's dossier of names – reportedly citing MPs, church hierarchy and the powerful – which was handed to Leon Brittan and oddly went missing. It should not be this arduous and tricky to find the truth about the alleged events at Dolphin Square in Westminster, and the powerful men, chauffeur drivers, complicit parents, school teachers and care-home workers who could know of their existence.
If "Nick" speaks of 20 children from the 1970s and 80s, and he remembers being abused by this highly organised group of men, I'd like to think someone is currently locating each and everyone of these adults. Because right now, talk of inquiries feels very much like lip service. If this is smoke without fire, then it's time for the powerful to prove it.
Register for free to continue reading
Registration is a free and easy way to support our truly independent journalism
By registering, you will also enjoy limited access to Premium articles, exclusive newsletters, commenting, and virtual events with our leading journalists
Already have an account? sign in
Join our new commenting forum
Join thought-provoking conversations, follow other Independent readers and see their replies