If you're thinking of voting for Jeremy Corbyn, here are my promises to you
Don't give up on wanting big changes in Labour party, but don't give up on winning the 2020 general election either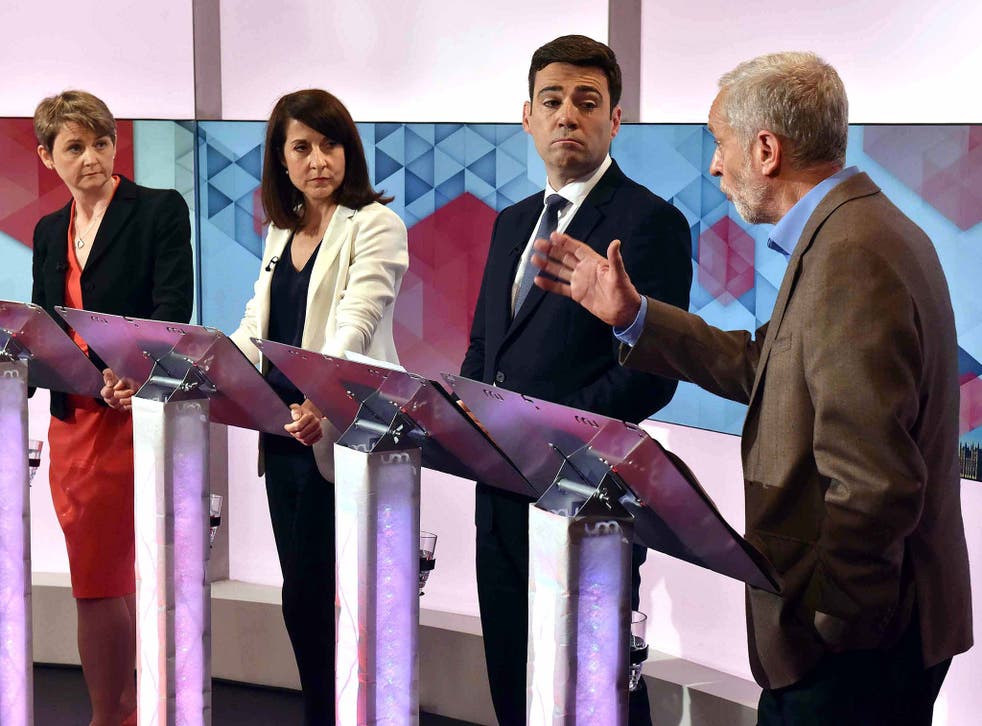 With 10 days to go of this leadership contest, I believe it has come down to a straight choice between Jeremy Corbyn and myself. Whoever wins, one thing that is clear: as I said at the beginning of my campaign, this contest must bring change.
I believe I'm the only candidate offering big changes but who can also get our party back into power in 2020. So I want to make a direct appeal to those who are thinking of voting for Jeremy, or who are still undecided. I know you are unhappy with politics as usual. I understand that and share your desire for change.
I know you feel like we we've been dancing to the tune of the Conservative Party for too long. It's no wonder people think we're all the same when they can't see the difference between us and the Tories on key issues like education and social security.
You want a bolder, more principled Labour Party. And you want us to be clearer about where we oppose the Tories. So here are five key commitments I will make if you elect me leader.
1. Housing
I will oppose the extension of right-to-buy to housing associations. Right-to-buy has created a dysfunctional housing market that doesn't work for people anymore. Instead we should be championing policies such as 'rent to own' and allow councils to borrow money councils so they can build more homes.
2. Education
I will oppose the Tories' latest damaging changes to our education system. I will stand up for comprehensive education against the enforced academisation of schools. The values of comprehensive education should be as intrinsic to our party as the values of the NHS.
3. Trade unions
I will fight against the Conservative campaign to demonise the trades unions. I will defend the ability of the unions to defend Britain's workers. I will lead outright opposition to the cynical Trade Union Bill and will be a proud defender of the Labour movement.
4. Welfare
I will lead the opposition to the Welfare Bill. I am proud of what the last Labour Government did to lift children and disabled people from poverty and to help low paid workers with tax credits. The Welfare Bill will move the clock backwards and unfairly punish disabled people.
5. Elections
I will win the 2020 election general election. The polls have shown that, of all the candidates standing to be leader, I am best placed to win for Labour. I won't just take the Tories on, I'll kick them out of government.
So under my leadership we will fight the next election on a radical manifesto, with bold ideas such as integrating the NHS and social care, and renationalising the railways. I will set out exactly how we will pay for each policy, leaving no doubt in people's minds that we are a principled Labour Party, ready for government.
To the thousands of people still undecided on how to vote, I say very clearly: don't give up on wanting to see big changes, but don't give up on winning either. The stakes for our party and the country couldn't be higher.
Labour leadership: The Contenders

Show all 4
Register for free to continue reading
Registration is a free and easy way to support our truly independent journalism
By registering, you will also enjoy limited access to Premium articles, exclusive newsletters, commenting, and virtual events with our leading journalists
Already have an account? sign in
Join our new commenting forum
Join thought-provoking conversations, follow other Independent readers and see their replies