Imagine if Jeremy Corbyn was Prime Minister. What next?
Now it's OK to ask a question that seemed so outlandish a few weeks ago, maybe it's time to ask another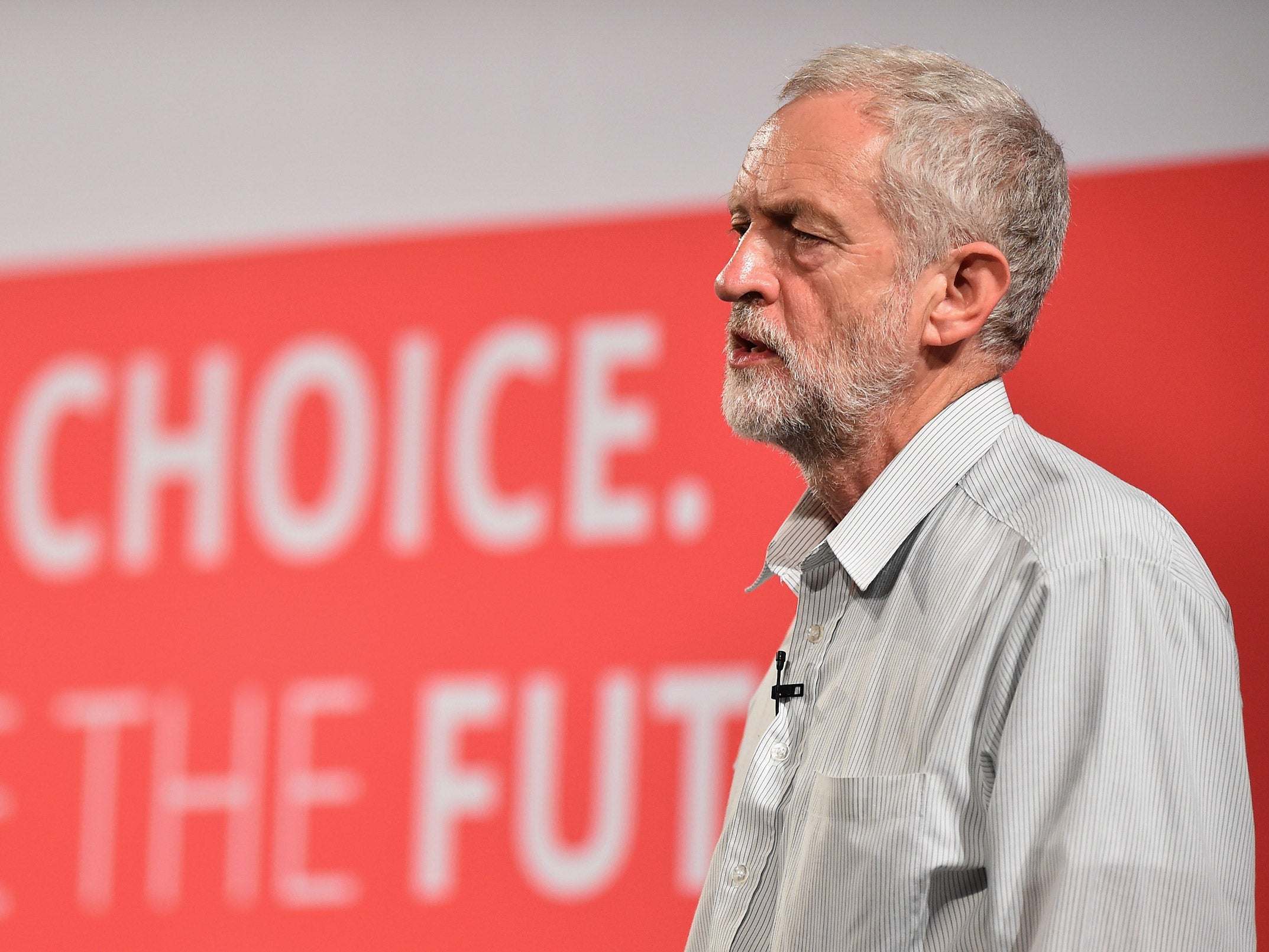 That sunny Friday morning, 8 May 2020, as Britain woke up to the shock of realising that it was to be led by the oldest man to first enter Prime Ministerial office since Lord Palmerston, the election victor paused for the cameras outside 10 Downing Street and made, with some of that self-deprecating charm which had surfaced to such effect during the campaign, the shortest of speeches.
"I am profoundly grateful for the great honour and great responsibility vested in me by the British people. I know that there are many who regard me as a divisive figure. The same, of course, was said about Margaret Thatcher when she stood at this very threshold more than 40 years ago. I would just like to say this: there is nothing in my socialist principles which stops me from leading this nation in the interests of all – those who did not vote for me as well as those who did. That is what I intend to do. Now it's time to go in and begin what is going to be a hell of a difficult job. Thank you."
Once again the polls had failed, this time to predict the narrow overall Labour majority in the 2020 election which all the pundits had blithely and unanimously agreed was an impossibility when Jeremy Corbyn was declared the party's leader in September 2015. Of course Corbyn had been helped by circumstances: a rise in interest rates, unwinding a long experiment in quantitative easing, had inflicted an unforeseen level of economic hardship which engulfed middle-class homeowners – almost as much as the three million poorer working families who had seen their tax credits cut, only to find that the economic pressures had made it impossible for the Tory government to increase the minimum wage.
Unemployment had risen month on month. And many of those on non-fixed-rate mortgages had become deeply frustrated with the second Tory term. Meanwhile, the new leftist Podemos government in Spain – unlike Syriza in Greece – was doing rather well.
Above all, it had been the defeat of the pro-European campaign in the 2017 British in/out referendum which produced a seismic change in the political landscape, leaving the Tory party divided in a way which would probably not heal for a generation. It injected a powerful new element of pessimism in the economic forecasts. And it gave Scotland (which alone of the nations of the UK had voted for staying in) the excuse it needed for another independence referendum.
Though Labour's leftist stance had managed to claw back half a dozen parliamentary seats, mainly in the West of Scotland, the huge success of the SNP in the 2016 Scottish elections ensured that it would now exploit its new casus belli in the coming negotiations with Prime Minister Corbyn. But the euro-referendum had enhanced Corbyn's personal standing; he had played a leading role in the no campaign's victory, tirelessly touring the country on cross-party platforms with the leading Tory dissident Boris Johnson.
When Johnson became Prime Minister after the fall – in the face of their crushing referendum defeat – of the discredited Cameron-Osborne-May leadership, he had enjoyed a (brief) honeymoon. But the electorate was unnerved by his tendency to project himself in Churchillian terms and by a draconian crackdown on freedoms, including the liberal use of his cherished water cannon on strikers organised by an unexpectedly revitalised trade union movement.
Corbyn had fought a good, if poorly funded, election campaign. It wasn't just that, unlike the two previous PMs and the London Mayor Zak Goldsmith, he hadn't been schooled at Eton. His sincerity and frequently stated "principles" had struck a chord with voters who, if even they disagreed with him, had become wearied by politicans'-speak, from "hard working families" to the "cost of living crisis".
His previous opposition to the Iraq war began to resonate amid Britain's escalating military entanglement in Syria. He made a persuasive case for using the cancellation of Trident to close the funding gap in the NHS and other public services. And he took Scottish nationalism and Ukip head-on, exploding the claims of the SNP to run a redistributive left-of-centre government and insisting repeatedly that immigration was actually in the national interest. On these last two points, as he ceaselessly pointed out during the election campaign, he was doing exactly what Blair had advised in his Progress speech in July 2015.
Well, maybe. And maybe not.
But since it's now OK to ask a question that seemed so outlandish a few weeks ago – what if Corbyn became Labour leader? – maybe it's time to ask another, seemingly even more outre. What if Jeremy Corbyn became Prime Minister?
As it happens, a model of sorts is at hand, at least in fiction. In 1982, a year after Tony Benn, in whose tradition Corbyn certainly stands, had come within a whisker of winning the Labour deputy leadership, Chris Mullin published a riveting novel imagining the election of a decidedly left-wing Labour Prime Minister, Harry Perkins. (Mullin, though himself a 1980s Bennite, subsequently became a minister in the Blair government – a period about which his diaries are wonderfully illuminating.)
A Very British Coup, which was made into a successful TV series, concerns a determined and wholly treacherous effort by the British establishment, in league with Washington, to bring down Perkins, who is committed to withdrawing from Nato and closing US bases.
Mullin's book, which opens with the aghast reaction on election night to Perkins' victory among the great and not-so-good at the Athenaeum Club, has just two tantalising pages of the new PM's back story: steelworker, Ruskin College and an Oxford First, union official, MP,
Surely now is the time to produce a full-on novel on how an old Labour leftist becomes party leader and then becomes Prime Minister: A Very British Coup: the prequel. Get writing, Chris. Not a moment to be lost.
Join our commenting forum
Join thought-provoking conversations, follow other Independent readers and see their replies