In South Sudan, the only thing oil really fuels is war
This is why the government must suspend the issuing of new oil contracts until peace is restored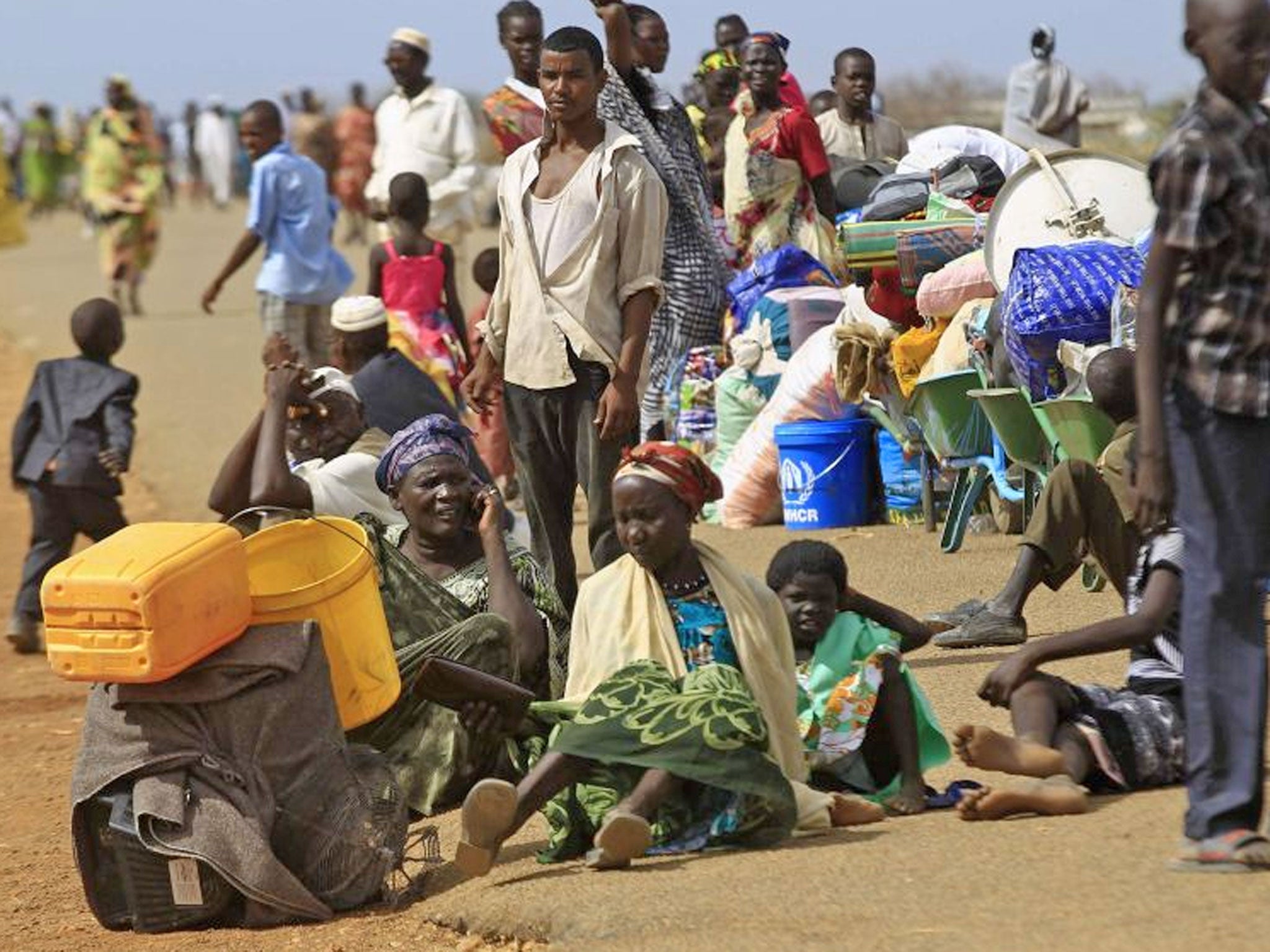 The world is at a loss. Its newest country is five months into a brutal and intractable conflict that has triggered a humanitarian crisis so bad that the UN has warned it could be more serious than anything Africa has seen since the Ethiopian famine three decades ago.
Oil has fuelled South Sudan's war, drawing the most vicious fighting to the strategically critical oil states of Unity and Upper Nile, and culminating in the massacre of hundreds of citizens in their capitals.
A staggering half of the population – around six million people – are predicted to be either in flight, facing starvation, or facing death by the end of this year. But as well as having their present blown apart, South Sudanese citizens stand in danger of having their future sold.
It is time we start looking at long-term solutions. South Sudan is the world's most oil-dependent country. If its reserves are managed responsibly, the government could fund development - including its schools, its roads and its hospitals. Manage them badly and further conflict, corruption and crisis will be inevitable.
This is why Global Witness is calling on the government of South Sudan to suspend the issuing of any new oil contracts, and to call a halt to any ongoing negotiations until peace and the rule of law is restored.
We have worked for twenty years to stop natural resources being a source of corruption and conflict; a means for the enrichment of a few while the rest are left behind. We have seen time and again that governments in crisis, just emerging from conflict, or continuing to fight wars, do not get good deals for their timber, gold, diamonds or oil. From Liberia to Afghanistan, politicians have chosen quick cash over investing their wealth into long-term development. This is to the detriment of their citizens.
Even now, as the international community focuses on the lacklustre peace process, South Sudanese officials are telling foreign oil companies that it's business as usual when it comes to their oilfields. This is a problem. New oil money is more likely to be spent on armaments than on teachers' or nurses' salaries. New investors would need to employ armed security forces to operate – risking an influx of guns into a highly militarised region. And finally, from our experience, we know that chaos can attract cowboys. This is not the time to be making new deals.
The South Sudanese government and international donors have spent years developing robust, transparent and progressive legislation to govern their oil sector. But this could all be jeopardised if new contracts are signed at a time when the rule of law is weak. They may be signed in haste, but bad deals in the oil sector can impact communities for decade.
Our proposition is not unrealistic. Governments have suspended the sale of their logs, their precious stones or their oil when they felt either that their potential value, or their citizens, was under threat. Uganda put a halt to new oil licenses in 2007, Liberia issued a moratorium on private use logging permits in 2012 and South Sudan retracted its mining licenses at independence. We know a moment of consideration can prevent the squandering of a country's wealth and assure the security of its people.
The world has a responsibility to demand that South Sudan hits pause.
Join our commenting forum
Join thought-provoking conversations, follow other Independent readers and see their replies