Inside Westminster: If the Prime Minister wants to change the EU, he has to stop making enemies
What really spooks the Tories is that anti-EU Ukip could cost them scores of seats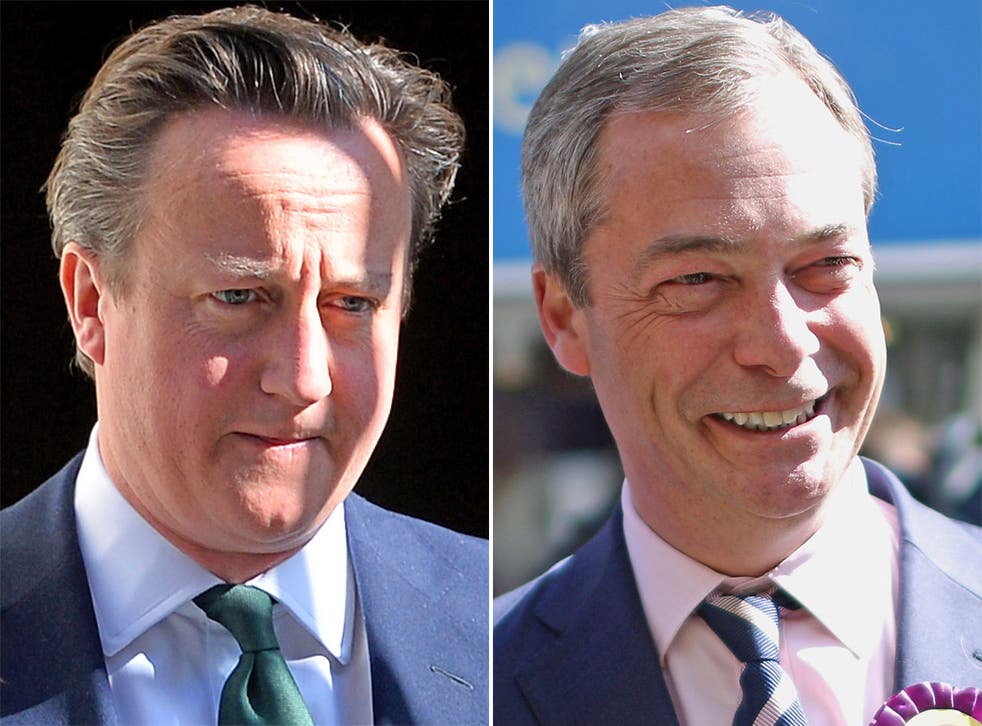 Before every summit of European leaders, Brussels officials try to guess what "David Cameron's fight story" will be – a manufactured row he hopes will play well in the media.
This week, they detected three – a proposed EU law that could delay fracking for shale gas (denied by the European Commission); a claim that the EU planned to develop unmanned drone aircraft for military use (also denied) and a three-month delay for migrants from EU nations claiming state benefits in Britain (an EU-wide policy that Brussels says could have been introduced at any time and already has been by several member states).
One Whitehall official whispered that the "benefits crackdown" was "all about countering Ukip". Romanians and Bulgarians get the right to work in Britain on 1 January and Mr Cameron's spin doctors fear an influx, however small, could fill the news vacuum over the new-year period. So ministers are scrambling into belated action.
The Home Secretary Theresa May's leaked proposal for a cap on EU migrants raised unrealistic expectations among Tory Eurosceptics and bemused the UK's natural allies on the migration issue – Germany and the Netherlands. They are not about to crush one of the EU's tablets of stone – free movement of its citizens.
By playing to the domestic gallery like this, Conservative ministers, including Mr Cameron himself, undermine his European strategy. He wants to negotiate a "new deal" that would enable him to win a vote for continued membership in an in/out referendum in 2017. That requires making friends and influencing people in Europe. Yet his long-term goal is often forgotten as he responds to more immediate pressures and grabs an easy headline.
True, he is under enormous pressure from his own party. Many Tory MPs are deeply concerned about the threat from Ukip. Nigel Farage's anti-EU party will enter 2014 in a more confident mood than any of the three main parties. It will get another lift next May, when it looks certain to come first in the European Parliament elections and push the Tories into third place. There will be a wobble but Mr Cameron will survive it. What really spooks the Tories is that Ukip could be the spoiler that costs them scores of seats at the general election a year later.
Jittery Tories are desperate for the PM to halt the Ukip tide by setting out his demands for his new EU deal. They want a national veto over current and future EU laws; curbs on "free movement" of citizens and to dilute the social chapter of workers' rights.
To his MPs' frustration, Mr Cameron is refusing to reveal his shopping list. He knows his demands would probably be rejected as an impossible wish-list by most European nations, and as not enough by Tory hardliners, whose appetites are never sated. Many have privately decided to vote No in the referendum, whatever the outcome of the renegotiation.
Moderate Tories fear Mr Cameron has adopted a "Ukip-lite" strategy in the hope of wooing back the natural Tory supporters who have defected to it. They worry that pandering to Ukip may only encourage people to vote for the real thing.
Mr Cameron's referendum pledge, made in January, was designed to take the heat out of the Europe issue until after the general election. It has done nothing of the sort.
He hoped to use the intervening period to build alliances around the EU table but, as we saw this week, domestic pressures usually trump EU diplomacy. Of course all leaders play to the home gallery, especially when elections are in the offing. Other leaders understand that, but have noticed that Mr Cameron seems to do it all the time. He is making enemies abroad when he needs to win friends.
Crucially, his strategy on Europe is too dependent on one person – Angela Merkel. The re-elected German Chancellor, the most powerful person at the EU table, would like the UK to remain at it. Tory MPs have got the message that she will go to the wire to secure enough concessions for Mr Cameron to win a referendum vote to stay in the EU club. But German officials tell me the Brits are misreading the mood music. "She will try to help, up to a point, but she is not going to unpick the [EU] treaties. Some people in London are getting carried away, and will be disappointed," one said.
A new EU treaty to entrench eurozone reforms will give Mr Cameron a bargaining tool, as it would require approval of all member states. But German sources say Mrs Merkel will not allow one or two foot-draggers to hold back the convoy. So Mr Cameron's nuclear weapon may prove a "phantom" veto, as it did two years ago: when he blocked a treaty on fiscal union, 25 EU members went ahead with a fiscal pact anyway.
The PM may find that his best friend in Europe will not die in the ditch for him. This will make it much harder to win the "Yes" to Europe vote he wants in the referendum.
Mr Cameron may need other friends in Europe sooner than he realises. By the end of 2014, all EU members will need to approve the UK Government's plan to opt back in to 35 European-level measures on justice and home affairs, including Europol. The word in Brussels is that two member states Mr Cameron has alienated may make life difficult for him. No prizes for guessing: Romania and Bulgaria.
Join our new commenting forum
Join thought-provoking conversations, follow other Independent readers and see their replies