Inside Whitehall: A sober look at costs led to the alcohol price U-turn
For every pound that a new regulation cost industry, a pound would have to be saved…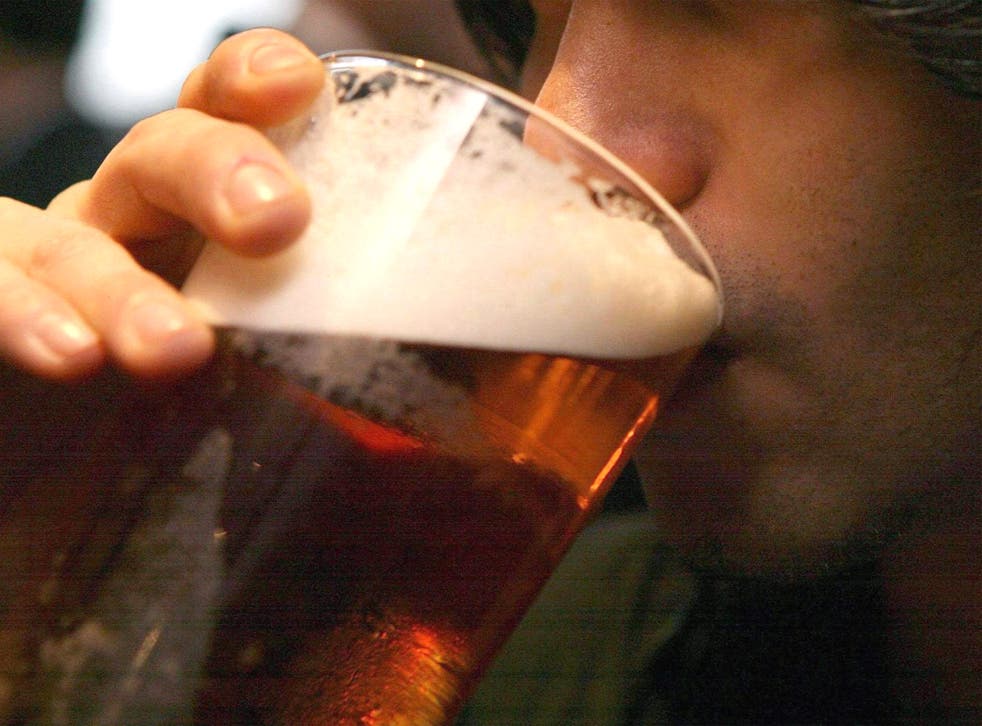 "When beer is cheaper than water, it's just too easy for people to get drunk on cheap alcohol," he said. "So we are going to introduce a new minimum unit price for alcohol."
Yet a year later the Prime Minister's plan was ignominiously dropped for what, at the time, seemed rather unconvincing reasons. At the time Westminster gossip was that minimum alcohol pricing had been killed off by the Tories election strategist Lynton Crosby – who wanted to remove unpopular policy "barnacles" ahead of the general election.
But the real story behind the unexpected abandonment of the policy is rather more complex and interesting.
It revolves around an independent government body – which almost nobody outside Whitehall has heard of. And it has implications for a vast array of important policies.
The story starts with David Cameron's pledge to lead the first government in recent times to leave office having reduced the burden of regulation on industry.
To do this he promised a new "one-in, one-out rule", meaning that for every new piece of regulation the Government introduced – another piece would have to be scrapped.
But what was not widely recognised at the time was that this rule did not refer to "pieces" of regulation, it referred to the "cost" of that regulation. Thus for every pound that a new regulation cost industry, a pound would have to be saved from scrapping a regulation.
And that's where Regulatory Policy Committee (RPC) comes in. Its job is to independently scrutinise every government policy and sign off on its financial impact.
Every year it publishes a scorecard showing how much the Government has or has not saved. Its latest report shows that 105 domestic policies have cost business £128m while, at the same time, 73 policies have reduced regulation by £274m.
In order to meet his pledge Mr Cameron cannot sign off any policy that will significantly increase the cost to business – and on the current scorecard he only has £136m to play with.
In its assessment the RPC warned that a minimum unit price for alcohol could lead to a big cost to industry in reduced sales.
It concluded: "It appears that the Home Office has not taken fully into account the ongoing impact on business resulting from higher prices for alcohol and some loss of sales due to reduced alcohol consumption."
Thus while there was opposition to the policy within Government, the RPC assessment was a significant factor in the U-turn and the decision to abandon the minimum alcohol pledge. And it's not just the policy that has been affected by RPC assessments. It was also a factor in the delays to bringing in plain cigarette packaging, plans to cut the fees charged by private pension providers and the roll-out of smart meters to cut electricity consumption.
Now all these are profoundly important policies – which most people would say are in the wider public good. But to a greater or a lesser extent they have been affected by the Government's red tape challenge and the public are none the wiser.
Most people would agree that cutting the burden of regulation on business is a good thing. But what if that "burden" of regulation can save lives, cut carbon emissions or make people better off in retirement? It is certainly a debate worth having – and a public debate – outside the confines of Whitehall and a regulatory policy committee.
Join our new commenting forum
Join thought-provoking conversations, follow other Independent readers and see their replies