Inside Whitehall: The art of claiming our right to view masterpieces
Worried about the high prices foreign collectors were prepared to pay, the Government launched what was known as the Conditional Exemption Tax Incentive scheme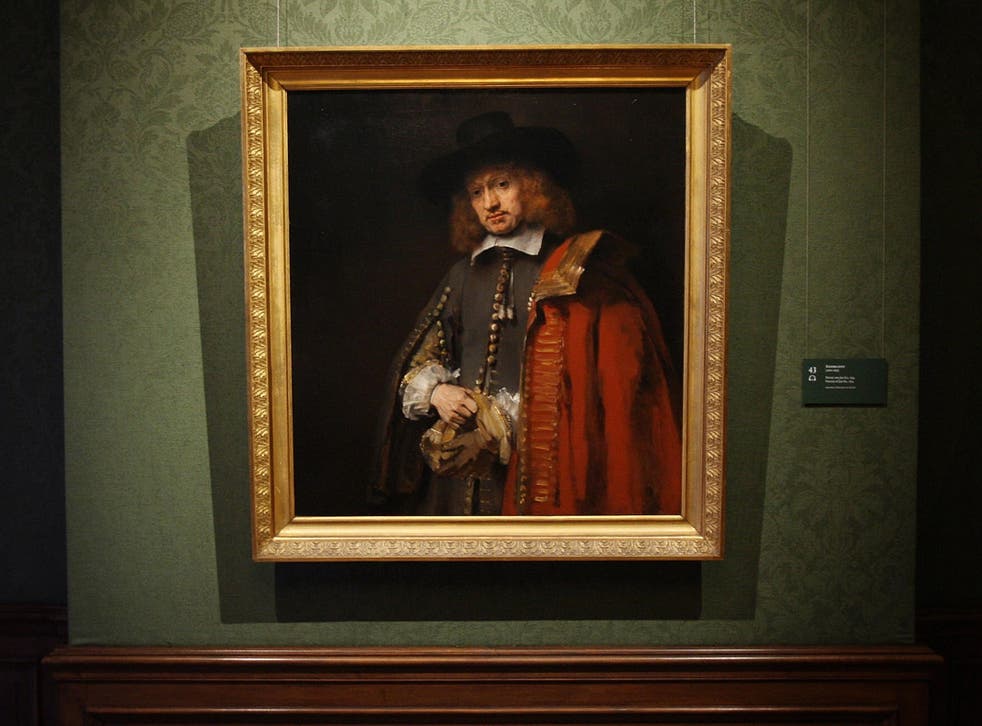 Of all the jobs you might associate with Her Majesty's Revenue and Customs, being a curator of some of Britain's great art and artefacts would not be high up the list. Tax yes – Rubens no.
But oddly, that is one of their roles. From an office in HMRC's Nottingham outpost, a small team have the job of overseeing an obscure scheme designed (in principle at least) to give the public access to more than 114,000 works of art in homes, storage facilities and bank vaults.
The scheme started with the best of intentions. Worried about the high prices foreign collectors were prepared to pay for British works of art in the 1980s, the Government launched what was known as the Conditional Exemption Tax Incentive scheme.
Under the plan, families and individuals could avoid paying tax on paintings, books, sculptures and furniture they inherited – as long as they were judged to be of "artistic, historic or scientific interest" to the country. The scheme also covered historically important buildings.
All anyone had to do was agree to provide access to the artefacts on a maximum of 28 days a year by prior agreement to someone who wanted to view them.
Since then, the number of items covered under the scheme has mushroomed. Answers to Parliamentary Questions tabled by the shadow Culture minister, Helen Goodman, reveal that there are now 115,000 items and collections with a total value likely to be in excess of £1bn. Every year, another £30m worth of goods are added to the exemptions.
Thankfully, in the age of the internet, it is now easier to see what is there. But not much easier. The list is not on the Department of Culture's site or that of English Heritage, but instead tucked away in a remote corner of HMRC's.
But when you find it – it's a treasure trove. A total of 62 Constables, 20 or so Rembrandts, nine Picassos and 45 Stubbs come up on its rather rudimentary search engine.
And then there are the oddities. Among some of the stranger items that you can book appointments to see include a fragment of blue ribbon worn by Charles I at his execution, as well as Sir Walter Scott's walking stick and a 1903 Mercedes.
But there are no photographs of the artefacts and some descriptions appear designed to put people off. For example, someone has got a tax exemption for seven objects described as "modern Mexican figures". Quite what on earth they are and why they are important is impossible to tell.
To find out how widely the scheme is used I spent some time digging through the website. Some owners provide their contact details directly – while others with larger collections refer you to lawyers who deal with any requests for access.
Farrer & Co – better known as lawyers to the Queen – is one. But a call to James Carleton, a partner at the firm who is listed as the contact for over 500 artefacts, including several Reynolds, a Van Dyck and a Holbein, quickly proves it is not exacting work.
Mr Carleton, described on Farrer's website as an adviser "on the treatment of high-value art works in tax planning and heritage taxation strategies", said he normally got between three and five requests for viewing a year. "We do get them," he said a little testily.
Helen Goodman, says she thinks the scheme has become a bit of a "scam" – a way for the rich to avoid paying inheritance tax on chattels with very little in the way of public scrutiny.
HMRC point out that if anyone has problems getting access to the objects on the list they will investigate.
Visit www.hmrc.gov.uk/heritage/visit.htm to see the artefacts and to plan a day out if you want to see something in person.
Register for free to continue reading
Registration is a free and easy way to support our truly independent journalism
By registering, you will also enjoy limited access to Premium articles, exclusive newsletters, commenting, and virtual events with our leading journalists
Already have an account? sign in
Join our new commenting forum
Join thought-provoking conversations, follow other Independent readers and see their replies