Iran's new president? I see only an old and vicious regime
Hopes that Iran will get sweeter with Rouhani in power are naive, to say the least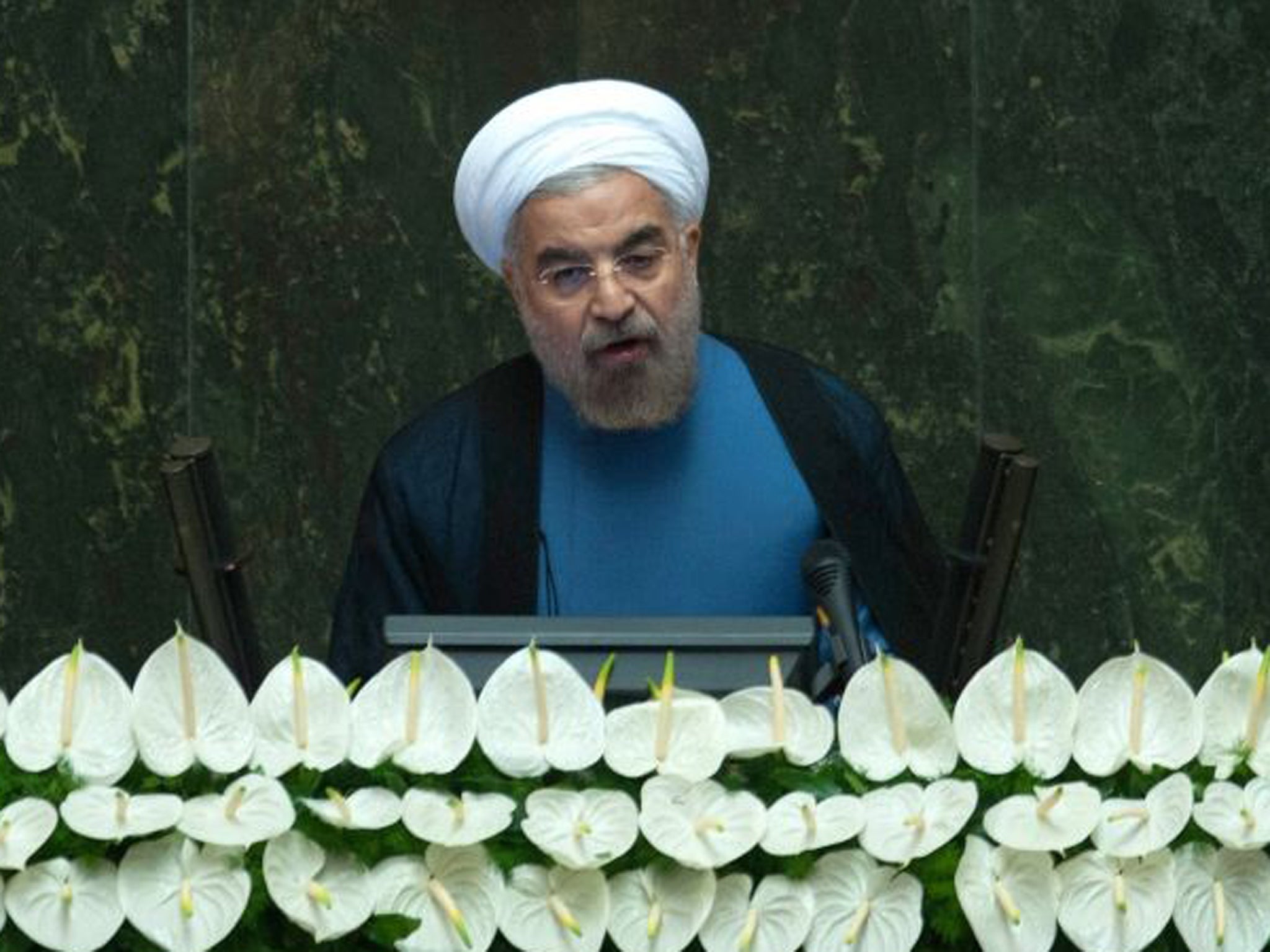 Since his election in June, I've been asked a number of times what I think of Hassan Rouhani, the new Iranian president.
As an Iranian exile, I don't think much – or I'd be on the first plane home (for a visit, anyway).
For what it's worth, I think he's atrocious, and I was surprised when Iranians voted him in; by all accounts they were petrified at the prospect of four years under one of his even more reactionary rivals.
I say even more reactionary because there should be no doubt the man is one of 'Them' – an unabashed Islamist: if he is a moderate or a reformer, I'm the Jolly Green Giant.
You can't be a moderate in Iran. Protecting the sanctity of the Islamic Republic's founding Khomeini-ist principles, and its resulting injustices, is your raison d'etre and if you're not up to the task, you're dead.
It's all very Cosa Nostra – you can't stray; you can't pull the wool over anyone's eyes and thuggish credentials are a must: it's a gangster regime, pure and simple.
For years this guy was the Secretary of Iran's feared Supreme National Security Council.
Countless killings occurred under his watch; not least during the student uprising of 1999 which Rouhani vowed to "crush mercilessly and monumentally".  
Gunning down students is par for the course in the Islamic Republic. A few dead young people who sought democracy are no big deal to Iranian Islamists.
July 1999 was the precursor to the protests of June 2009. Then, the original smiling mullah – the Colonel Sanders of the Islamic Republic, Mohammad Khatami, stood by as government forces attacked his supporters who were protesting the closure of a reformist newspaper. There is no reason to expect any more integrity from Rouhani.
Iran has to be viewed in terms of bloodshed. You can understand more about how the Iranian regime operates by watching the 2008 Italian mafia film Gomorrah than by watching Newsnight or reading the reportage of some Western newspapers, whose journalists seem to believe Rouhani is about to unveil Scandinavian-style social democracy in Iran.
So the fact that Rouhani promises to be a bit friendlier to the West doesn't mean much, because human rights in Iran are not a concern of Western governments any more than they are in Bahrain or in Saudi Arabia. (The last thing we want to do is upset such allies.)
From politicians such as Jack Straw, who has visited Iran a number of times, and George Galloway, who had his own show on the Islamist regime's broadcaster, to the arms dealers who make a packet selling weapons to Tehran – no one cares to remember the victims of Iran's mullahs when they chomp on chelo kebab with them.
Have no doubt, as the Supereme Leader's PR machine offers up a cutesy, smiling cleric keen to work with the West, inviting us to see him as no more harmful than the Cookie Monster, deals will be done; oil, gas, and guns will be sold; but not much will change on the ground for Iranians.
Four years ago, people were being shot in the street. Now they are effectively washed from public consciousness in the West as the press focuses on Washington's preoccupation with nuclear weapons – and yes, by the way: regardless of the charade being played out about whether Rouhani has referred to Israel as a sore, or a wound, or other chronic medical condition, it's in the interests of both sides to speak to each other – and it won't be their first time.
When Israelis were selling arms to Iran in the early 1980s during the Iran-Iraq war, Rouhani was the protégé of Ali Akbar Hashemi Rafsanjani, who at that time was head of the Iranian military. So the president may just need to dust down his old contacts book to overcome the nuclear impasse.
"Just how will Iran's new ruler keep his people's spirits up?" Newsnight presenter Anita Anand asked chirpily the other night, outlining the concerns of the electorate as if she were talking about Belgium and not an Islamist dictatorship. (People's desire for freedom of speech, women's rights and the freeing of political prisoners were not put to this particular henchman of Mr Rouhani, and no member of Iran's opposition party was invited to contribute an alternative perspective).
Ms Anand's use of the word 'ruler' here was interesting – the president in Iran is known as 'the President', not 'the ruler'. The ruler is 'the Supreme Leader'. So it was wrong for Newsnight, in the run-up Rouhani's inauguration, to say that "eight years of Ahmadinejad's rule is coming to a close" and worse still, to consider what the "new regime" will bring.
What new regime? Indeed, what new president?
Join our commenting forum
Join thought-provoking conversations, follow other Independent readers and see their replies