Is Ed Sheeran the most important British man in black music?
The biggest reason for musical success isn't talent, it's skin colour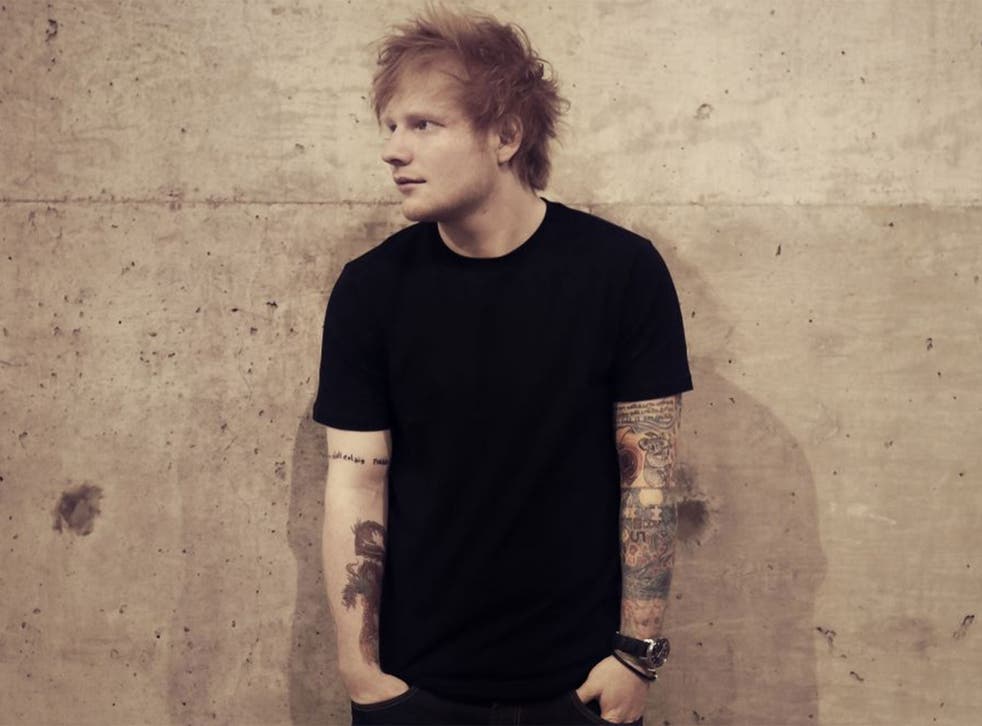 So a white 23 year old singing guitar player from Suffolk is the most important man in UK urban music? That's according to the BBC's black music radio station 1Xtra and its Power List of the top movers and shakers of the UK's urban music scene.
It's no surprise that the list – headed by Ed Sheeran - has caused so much controversy. Critics say it overlooks the pioneering black architects of British urban music, in favour of the admittedly more commercially successful, but Johnny-come-lately white artists.
Defenders of the list, including those from the station itself, predictably argued that it's about the music, and the stature of the artists, and that skin colour shouldn't come into it. After all, music has no colour, right?
If only that were true; the sad fact is that skin colour always comes into it. Although those music lovers who sat around the boardroom table in Broadcasting House to construct the list may not have had race in their minds when they argued the case for one artist over another, the fact that some artists are more successful than others is influenced more by race (or looks) than by any genuine musical talent. And it has always been so.
There are cultural critics who argue that mainstream audiences have an audible preference for black music, but have a visual preference for white faces. Hence the long standing tradition where white artists have greater success covering the songs of Black artists than the originals enjoyed. See Cilla Black versus Dionne Warwick (Anyone Who Had a Heart), The Rolling Stones versus Bobby Womack (It's All Over Now) and so on.
T in the Park festival 2014

Show all 10
This process explains why 80's British band UB40 enjoyed more success with their cover versions of reggae hits than the Jamaican originals ever did. This is why Eminem and Macklemore can dominate the Rap category in the Grammy Awards. This is why the current king of R&B is Robin Thicke, well was until last week, that is.
This phenomenon has been going on for so long they even have a name for it. Its called 'Columbus-ing', where white people stumble on some cultural practice that black people have been enjoying for years, and can then claim to have created/discovered it, while the mainstream media applauds in agreement and pays tribute with extensive coverage and accolades.
This is how Benny Goodman became the King Of Swing, and Elvis Presley became the King of Rock & Roll, and laughably how Miley Cyrus invented twerking (a dance form with African origins, though made popular through hip-hop culture, predates it) last year.
It is said that teenagers create their own sub-cultures and slang so that they can enjoy their own exclusive world undecipherable to, and beyond the control of, adults. And so it is with black musicians. They keep creating new musical genres, just so that they can enjoy it for a few years before white artists inevitably come and colonise it.
So if Wiley, Dizzee et al feel aggrieved at their low 1Xtra Power List chart positions, they know what they must do – move on and create something new. Just don't expect any plaudits when the awards are being given out in years to come.
Register for free to continue reading
Registration is a free and easy way to support our truly independent journalism
By registering, you will also enjoy limited access to Premium articles, exclusive newsletters, commenting, and virtual events with our leading journalists
Already have an account? sign in
Join our new commenting forum
Join thought-provoking conversations, follow other Independent readers and see their replies