Is the Church finally facing up to its failings?
An inquiry by the Archbishop of Canterbury has shed further light on the scandal which lies at the heart of the Church of England diocese in Chichester.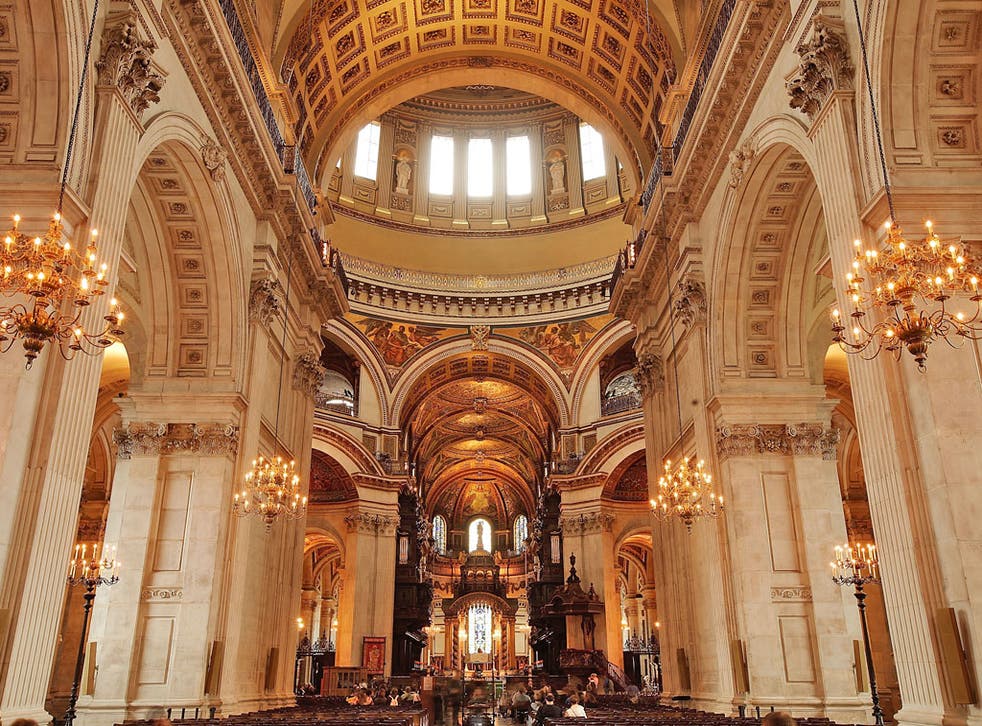 Police investigations have uncovered further evidence of sexual crimes against children, which leaves the impression that a paedophile ring has been operating at the highest levels of the diocese for years.
One has to admire the courage of these children – now adults – who have come forward to report such crimes. They should, I hope, be galvanised by the Church's response as it now seeks to deal with the mess it made of child protection.
Three new arrests of priests from the Chichester diocese this year have provided a backdrop to this historic inquiry – the first for 100 years – by the Archbishop. His report charts child protection failures and a "profoundly negative culture" and says that "fresh and disturbing" evidence keeps coming to the surface about the way abuse claims have been handled in the past. The Archbishop will now oversee all appointments and deal with safeguarding issues, effectively sidelining the diocese's own efforts. Last May, Baroness Butler-Sloss was asked to produce a report on the growing crisis and she found a disturbing lack of understanding of the seriousness of child abuse which she felt might be reflected elsewhere.
The time span involved in these cases points to two central issues; that child abuse in the Church is widespread, and that it is still very much an ongoing problem in the 21st century. Roy Cotton and Colin Pritchard – who abused children in the 1970s and 1980s - have already been imprisoned for gross offences against children. Cotton was made a priest in 1966, despite having a previous conviction for assaulting a choirboy in the 1950s. He used his position to gain access to young boys and became a scout leader to further that purpose. Pritchard was the vicar of St Barnabus in Bexhill until 2007 when he was arrested. He pleaded guilty to sexually abusing two boys in 2008 and was jailed for five years.
This year, Robert Coles, a retired priest from Eastbourne was charged with 29 sexual offences against three boys. Revd Wilkie Denford of Shoreham, West Sussex denies four charges of indecent assault on a boy under the age of 16 in the 1980s. These crimes however are likely to be "the tip of the iceberg" according to the Archbishop's own report.
As a founding member of the Stop Church Child Abuse campaign, victims and solicitors have joined forces to call for a Government-led public inquiry into church child abuse in the UK, and if this report has done anything, it will have confirmed that this inquiry must now go ahead. How can Government now say that these issues are all historic, that things have changed, and that churches are capable of governing themselves on this issue?
Now is the time for the whole scandal to be exposed
Now is the time for the whole scandal to be exposed – not just in Chichester but elsewhere (to include the Catholic Church, which has grown more and infamous for crimes of abuse). Survivors are calling for a 'truth and reconciliation' commission, and a redress board like they had in the Republic of Ireland, to make it easier to claim compensation for the vile actions of these paedophile priests and churchmen. The campaign supports that call whole-heartedly.
One thing is certain – with the Church of England's damning report, claims in the civil courts claiming damages against the Church for failing to protect these children should be made so much easier. This can be used to pay for much-needed psychological support, and to help them come to terms with their traumatic ordeal.
Jonathan Wheeler is a partner at Bolt Burdon Kemp and acts on behalf of victims of child abuse.
Join our new commenting forum
Join thought-provoking conversations, follow other Independent readers and see their replies