It may be early-onset senility to blame, but I'm sure the FA Cup Final used to be far more memorable
The FA's complacent idiocy turned a globally revered tournament into the festival of meh it is today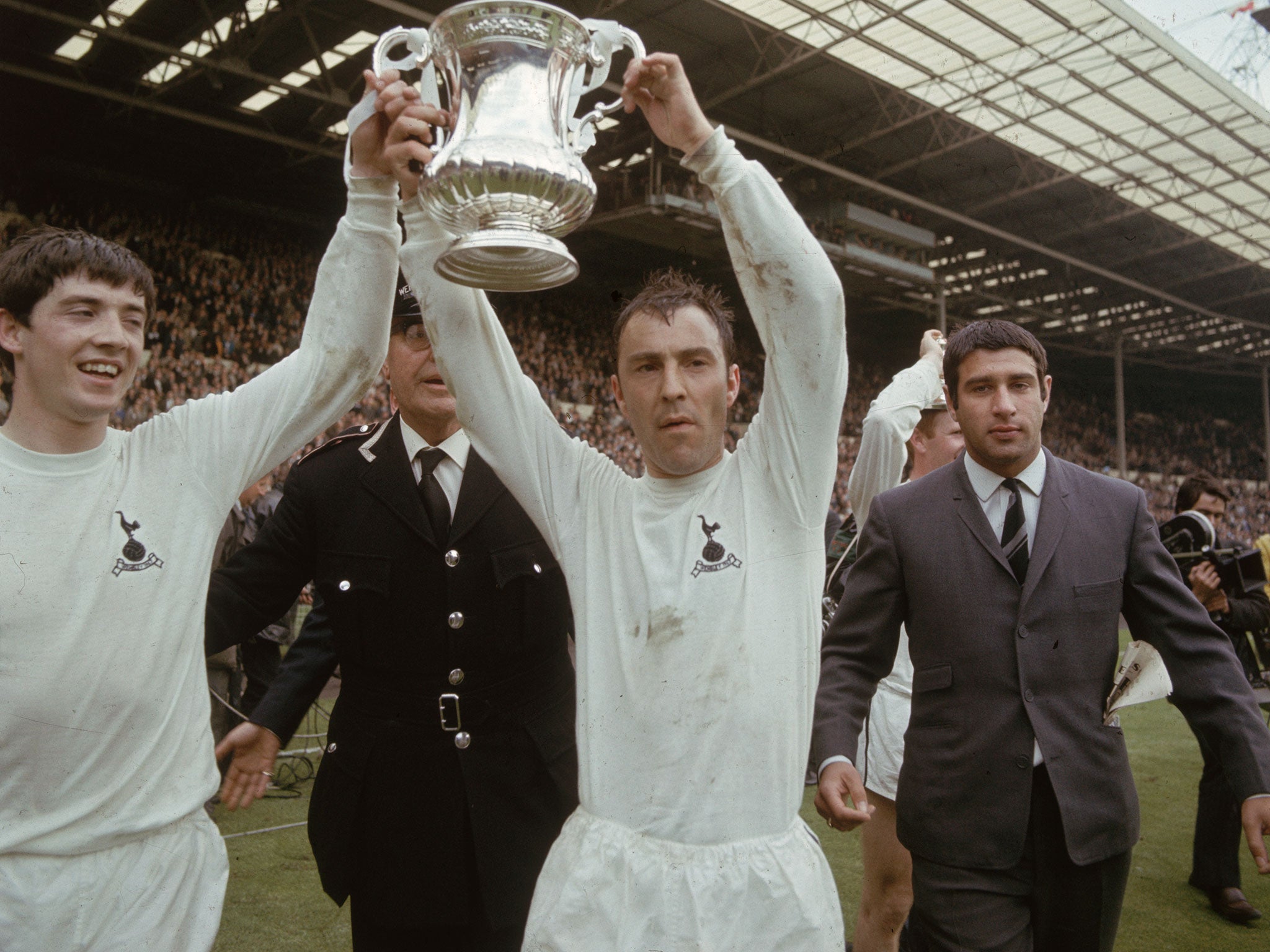 Vast phalanxes of the "worried well" are marching on specialist dementia clinics, it was reported recently, after confusing typical signs of the incurable condition that is middle age with symptoms of early onset Alzheimer's.
Despite being one of the planet's top ranked hypochondriacs, I haven't been myself, yet. I came close a few weeks ago, if we must get personal, after a 17-minute dragnet search of the kitchen for the car key concluded with the cleaner expertly locating that key in the palm of my right hand.
But I may have to be tested soon, what with existing concerns being heightened by a sporting event. The worry stems in part from a struggle to remember that it is happening at all. Stationed all across the perimeter of central London are electronic signs reading: "Saturday 30 May. Major Event. Wembley Stadium. Delays Expected." If they read "Saturday 30 May. Event. Wembley Stadium", I'd have cracked it immediately. Confused by that "major", however, it took about 20 sightings to work out that the event is the FA Cup Final. Who knew that anyone still regards it as "major"?
Fans of the teams involved, Arsenal and Aston Villa, are excused for thinking otherwise, and one Villa supporter apparently does. I refer not to David Cameron, whose befuddlement in this area is a matter of record (if he went to a clinic after his electioneering amnesia, at least he'll have had a sporting chance with the question: "Can you name the Prime Minister?") but to Prince William. "It was fascinating to spend some time with the Duke of Cambridge," declared Gary Lineker after interviewing the young gent for Grandstand. "He is genuinely excited about the Cup Final …"
There was a time when everyone who enjoys football would have felt the same way as HRH. Once, you did not need to support a finalist to be electrified by the prospect. During the competition's golden era, my own Tottenham Hotspur developed the habit (thankfully long since kicked) of reaching the final. Travelling home from school for the 1981 replay against Manchester City, I tied a shoelace on the northbound Northern line platform at Embankment underground station. With minimal help from Ricky Villa's scything run through a startled City defence, that lucky lace sealed a glorious 3-2 victory. So in 1982 (twice; another replay), 1987 (the only failure for the shoelace) and in 1991 the pilgrimage to Embankment station was repeated. While it was a thrill to act as midwife at the birth of a new OCD, that one has lain dormant for 24 years. So degraded has the Cup Final become that if by some accident Spurs blundered into another, I wouldn't bother to revive it.
Arsenal vs Aston Villa combined XI
Show all 11
The scandal of how the FA ruined its own competition seems to me to dwarf any minor embarrassment now afflicting Fifa. One expects corruption from those responsible for the sale of immensely valuable properties to people with unlimited cash and limited scruples about how to spend it. But however naughty its officials may have been, the World Cup has retained its status. Even if it is held in Qatar in 2022, it will remain one of the planet's two premier sporting events. What you do not expect is complacent idiocy on the scale whereby the FA turned what was a globally revered domestic tournament into the festival of meh it is today.
The story of how the FA traded its priceless bullion for a trinket from the Gerald Ratner Memorial Iron Pyrites Collection is too tedious to be revisited at length. Suffice to recall that by 2000, when it destroyed the cup's integrity by allowing Manchester United to skip the competition for a meaningless faux-tournament in Brazil, it was already in decline.
That wasn't entirely the FA's fault. The famine of live football that made the final such a grand event in the days when eight hours of uninterrupted TV coverage began over breakfast gave way in the mid-1990s to the glut that compromised its distinctiveness. At the same time, the dominion of money created a Premier League quadropoly (United, Chelsea, Arsenal and Liverpool) which would come to treat the final as a private competition.
Yet the FA colluded in that decline with the series of feckless concessions to TV which climaxed in 2011 with the heretical obscenity of the final sharing its day with a bunch of Premier League fixtures. More often than not a consolation prize for a team, such as Arsenal, that has failed to challenge for the league title, the game mutated into just another, entirely forgettable fixture.
The football obsessive like myself will recall, in stupefying detail, the detail of finals from decades ago – David Webb shouldering the winner for Chelsea in the quagmire Old Trafford replay of 1970; David Coleman talking gibberish about Kevin Keegan paying the rent while Liverpool crushed Newcastle in 1974; and dear old Motty cranking out his aperçu about the Wimbledon Krazy Gang beating Liverpool's Culture Club in 1988; Gazza busting his cruciates in a kamikaze tackle for Spurs against Nottingham Forest in 1991 (though that day the shoelace did the trick, and without him we won 2-1).
After that it becomes an amorphous blur. I couldn't come close to reciting the winners since the mid-1990s, or even be sure who won it three or four years ago. And here lies the special resentment about the degradation of the FA Cup. It turns the nebbish sporting nerd who prides himself on knowing that kind of stuff into the psychogeriatric ward centenarian who can tell you what flavour of ice cream he bought his lady friend at the Roxy the night they went to see Casablanca, but hasn't a clue what he ate for lunch three minutes ago.
One of us is suffering from premature senility, between the FA Cup and me, though without confirmation from the clinic I wouldn't dare tempt fate by suggesting which.
Join our commenting forum
Join thought-provoking conversations, follow other Independent readers and see their replies