It should be a Native American actress, not Rooney Mara, playing Tiger Lily in 'Peter Pan'
And I agree with Lenny Henry on roles for black actors in British TV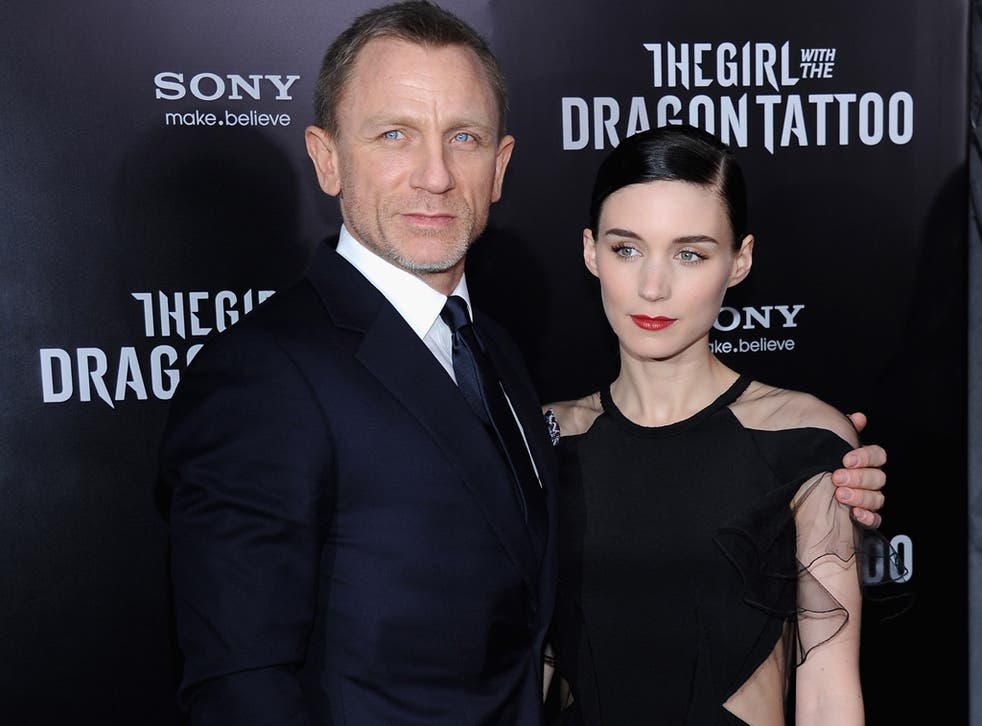 There's trouble in Neverland. Warner Brothers have cast the very fine actress Rooney Mara (she of The Girl with the Dragon Tattoo) as Tiger Lily in a new Peter Pan reboot. In this film, by the way, Peter Pan will fight, not against Captain Hook, but Blackbeard, which seems to me pretty bizarre. But leave that to one side. It is the casting of Mara that has caused consternation. Hundreds of people have taken to Twitter to complain about Hollywood's continued "whitewashing" of characters, and failure to cast actors from ethnic minorities. One said: "Come on. You couldn't find a Native American actress to play Tiger Lily?"
The complainers are right. This is a rare moment when there is a clear chance to cast a Native American actress, and Hollywood is riding roughshod over sensibilities.
It's tempting to say we do things rather more sensitively over here. And certainly on the stage, much has been achieved in the long journey towards colour-blind casting. But let's not get too self-congratulatory. Delivering the annual Bafta television lecture in London this week, Lenny Henry called for new legislation to reverse the "appalling" percentage of black and Asian people in the creative industries.
The actor and comedian said the number of black, Asian and minority ethnic (Bame) people working in the UK television industry had fallen by 30.9 per cent between 2006 and 2012. They now make up just 5.4 per cent of the broadcasting workforce. His proposal is for ring-fencing money for Bame shows. To qualify for the money, 50 per cent of production staff and of on-screen talent must be Bame.
Henry went on to make the very good point that in BBC1's Luther, the detective played by Idris Elba "has no black friends...you never see Luther with black people, what's going on?"
He makes a more questionable point when he mentions ITV's Broadchurch and says that you "rarely see a black face" in high-end British dramas and comedies. Broadchurch was set in a Dorset seaside resort, so the casting was probably pretty realistic.
But the central point is correct. Strides that have been made towards colour-blind casting, or at the very least positive discrimination on stage and screen, are faltering. If the BBC can decree, with justification, that there must always be a woman on a comedy panel-show, then I see no reason why it can't make decrees about percentages of black and ethnic minority people being employed in broadcasting, both on- and off-screen. It need not be the exact percentage that Lenny Henry suggests, but positive, visible action is needed. As for the new Tiger Lily, the solution is much more straightforward. Rooney Mara should withdraw.
Tony Benn on how Harold Wilson rejected the trumpets of war
I spent a morning in his flat some months ago with Tony Benn, who died last week. I mentioned to him that I thought that the former Prime Minister Harold Wilson had received insufficient credit, almost no credit, for keeping Britain out of the Vietnam War. Benn told me that Wilson would often report back to his Sixties Cabinet on how the American President Lyndon B Johnson would use every means possible to try to get UK troops into Vietnam. According to Benn, Johnson, in desperation, eventually said: "Couldn't you just send a military band?" Wilson refused. But it's a sobering thought that it could have been a cultural contribution, a musical outfit, that took us into the Vietnam War.
Aldeburgh's unfortunate encore to a discordant episode
I wrote here last week of the case of reader John Knight, a wheelchair user, who found people in his seats at the Snape Maltings concert hall in Aldeburgh. Ushers, and then the general manager, refused to move the interlopers. It turned out that Mr Knight was a donor to Aldeburgh Music to the tune of £20,000, and is now so annoyed that he will no longer give them any money, and told them so. Why do I repeat all this? Because there is a priceless epilogue. Mr Knight told me this week: "Ironically, on the day of publication of your piece, Aldeburgh Music sent me a breathtakingly ill-timed letter exhorting me as a donor to further subscribe to a "leaving fund" for its departing CEO, Jonathan Reekie. I nearly fell out of my wheelchair laughing."
I think the organisers of the chief executive's leaving fund should take that as a "no".
Register for free to continue reading
Registration is a free and easy way to support our truly independent journalism
By registering, you will also enjoy limited access to Premium articles, exclusive newsletters, commenting, and virtual events with our leading journalists
Already have an account? sign in
Join our new commenting forum
Join thought-provoking conversations, follow other Independent readers and see their replies