Jack Straw: In Hasan Rouhani's Iran, you can feel the winds of change
Ex-home secretary Jack Straw returns from a visit to Tehran convinced that it's time for the West to rethink its relationship with the regime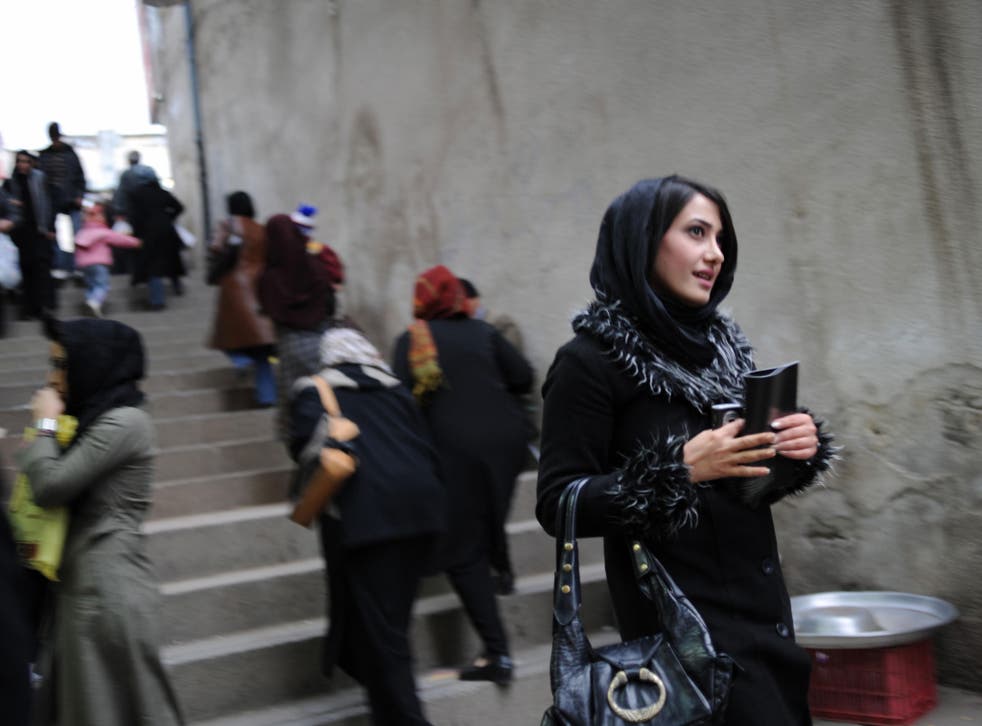 As the British Parliamentary delegation was driven early last week from Khomeini Airport to our hotel in downtown Tehran I was struck by the amount of infrastructure building there had been in the nine years since I'd last visited, with new motorways and new metro lines under construction. Sanctions notwithstanding, Tehran looks and feels these days more like Madrid or Athens than it does, say, Mumbai or Cairo.
On my previous five trips to Tehran, as British Foreign Secretary, I invented a personal measure of how relaxed people were feeling – by how far back on their heads young women wore their (compulsory) headscarves. More relaxed than I'd ever seen, is my scientific observation from this trip.
My first visit to Iran was in late September 2001, in the immediate aftermath of 9/11. The moderate Iranian President, Mohammad Khatami, had courageously reached out to the United States with moral, and much practical, support in the struggle to counter al-Qa'ida.
Then, I went straight from Tehran to Israel. The Israelis concocted a diplomatic row over my using the noun "Palestine" rather than the adjective "Palestinian" in an article for the Iranian press. A banquet for me was cancelled and my meeting with the then Prime Minister Ariel Sharon was delayed until the small hours. Behind this grammatical nonsense there was a much bigger issue – as there still is – about whether Israel wanted an end to the isolation of Iran, or whether it suited them for Iran to be damned as a "pariah state" for all time.
Since Israeli and American politics are so intertwined, this was a major question for the US government, too. There are more American PhDs in Iranian President Hassan Rouhani's Cabinet than there are in US President Barack Obama's Cabinet. Yet the US quickly squandered all the potential of Mr Khatami's bid for rapprochement with the West, with the ill-judged inclusion of Iran in President George W Bush's "axis of evil". Indeed, US policy so undermined the Khatami administration that the reformists lost ground, to be replaced by the populist hard-liner Mahmoud Ahmadinejad.
President Rouhani's election last summer was as overwhelming as it was surprising. "He only had 5 per cent in the polls when we started", one proud supporter told us. The consequences of Mr Rouhani's victory cannot be overstated. There's a lightness in the air, and much less of the neurosis among the reformers during the Khatami period from the pressures they were under from the non-democratic forces elsewhere in the Iranian system.
Mr Rouhani is, however, a long way from having the sway which Margaret Thatcher or Tony Blair had at their peak. He has an active and difficult political space to negotiate – with the Supreme Leader, Ayatollah Khamenei; with the Revolutionary Guards; and with the Iranian Parliament.
In Iran, "it's the economy, stupid" which will determine Mr Rouhani's ultimate success – or failure. He has made a good start. Sustained economic recovery depends in part on internal reform, but also on an end to the nuclear-related sanctions. "Crippling" was how one minister described them – adding, though, that they had been "welcomed [by some in Iran] – as corrupt and enriching".
Sanctions can have eccentric effects. Five hundred Porsches were imported last year, it is claimed. Coca-Cola is freely available; but banking sanctions mean that cancer patients cannot access life-saving imported drugs, even though formally these have been exempt from control.
November's interim deal agreed in Geneva between Iran and the "P5 + 1" (the five Permanent Members of the Security Council, plus Germany) will come into force on Monday. There's an obvious prize for Iran in ending all sanctions. There is for the UK too. Above and beyond big trade opportunities, a normalisation of relations will have profound benefits, not least in those troubled countries – Syria, Iraq, Lebanon, Palestine – where Iran has such influence.
Ariel Sharon split from his Likud Party when Bibi Netanyahu refused to countenance an Israeli withdrawal from Gaza. Whether a comprehensive deal on Iran can be reached will crucially depend on how far Mr Obama is able to resist the intense lobbying (and financial support) Mr Netanyahu is able to muster in the US Congress. Hopefully, Mr Obama will be as dismissive of Mr Netanyahu's myopia as was Mr Sharon.
For this time, no deal with Iran does not mean Iran will stay isolated, as it did during the Ahmadinejad period. Rather, it will lead to a ragged erosion of sanctions. Russia and China will pull away. Pressure from European exporters will increase – especially from Italy and Germany. (Our Lufthansa flight back from Tehran was full of German business people.) Above all, there would be no guarantees whatsoever about Iran's future nuclear activities. The world would be more dangerous, not less, and that's least of all in Israel's interests. I think even Mr Sharon would have understood that. Will Mr Netanyahu?
Register for free to continue reading
Registration is a free and easy way to support our truly independent journalism
By registering, you will also enjoy limited access to Premium articles, exclusive newsletters, commenting, and virtual events with our leading journalists
Already have an account? sign in
Join our new commenting forum
Join thought-provoking conversations, follow other Independent readers and see their replies