Jimmy Savile's crimes are rooted in pirate radio
John Peel was allowed to run a 'schoolgirl of the year' competition on his late night show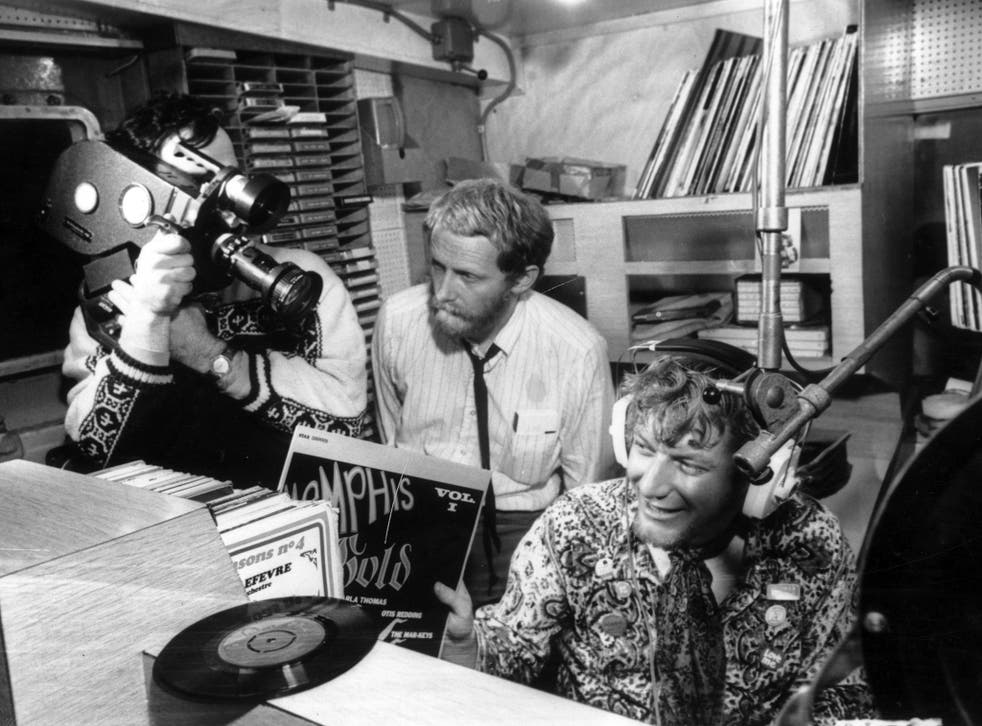 Five years ago, Richard Curtis made a film called The Boat That Rocked about the pirate radio stations that broadcast pop music to the UK in the 1960s from ships moored offshore. Unusually for Curtis, the film was a box-office flop despite an ensemble cast which included Philip Seymour Hoffman, Bill Nighy and Rhys Ifans. At the time I thought the project was wrong-headed, presenting an uncritical view of a pop culture which was sexually predatory and fuelled by testosterone. Against the background of the latest revelations about Jimmy Savile, its infatuation with the sexual antics of 1960s DJs is even harder to comprehend.
After last week's shocking reports, commentators are asking how on earth Savile gained access to vulnerable patients in a series of National Health Service hospitals. The naivety of hospital bosses in allowing this creepy narcissist to roam their corridors unchecked is breathtaking, but it is a story which goes back to the beginning of celebrity culture in the 1960s. Savile's only "qualification" to work in the NHS was the fame suddenly attaching to DJs who had access to the biggest names in pop music. He first worked for the BBC in 1964, when he presented the very first edition of Top of the Pops; footage from 1976 shows him committing a brazen assault on a young female member of the ToTP audience while they were on camera.
The BBC's bemused involvement with pop culture accelerated in 1967 when the Labour government closed down pirate radio and demanded the corporation set up Radio 1 to fill the gap. This was the moment when the BBC, which had previously been sniffy about pop music, embraced a phenomenon it had neither anticipated nor understood. Savile did not work on offshore pirate stations, coming to Radio 1 a year later from Radio Luxembourg, but many of the DJs who launched the new BBC station did.
In this all-male environment – there were no women among them until Annie Nightingale joined in 1970 – sexist attitudes were commonplace, which the BBC did nothing to challenge. It even allowed John Peel, who arrived at Radio 1 from pirate station Radio London, to run a "schoolgirl of the year" competition on his late-night show.
Did the BBC know nothing about the predatory atmosphere on the ships where so many of its new stars had been employed? Here is former Radio 1 DJ Johnnie Walker describing how women were treated on Radio Caroline, widely believed to have been the model used for The Boat That Rocked: "So girls used to come to the ship and we'd tie their boat alongside and we used to get the engineer to take their boyfriends to look round the transmitters … and we'd take them downstairs to the cabins." Peel put his finger on the BBC's failure to think about what it might be importing when he recalled how he got his own job: "I was one of the first lot on Radio 1 and I think it was mainly because … Radio 1 had no real idea what they were doing so they had to take people off the pirate ships."
If Peel were still alive, it is hard to believe that he would not be a person of interest to Operation Yewtree, the police investigation into Savile and others. In 1965, when he was in his late twenties and working on a radio station in Dallas, Peel married a 15-year-old girl; the marriage was legal in Texas but would have broken the law in other American states. Later, he boasted in interviews about teenage girls in the US queuing to offer sex to their favourite DJs, making the distasteful claim that one of his "regulars" was just 13. Shortly after the Savile scandal broke, a British woman claimed that she became pregnant by Peel in 1969 at the age of 15 after having sex with him in his BBC studio.
Others of Peel's former colleagues at Radio 1 have attracted the attention of Operation Yewtree. One of the station's original DJs, who cannot be named for legal reasons, was convicted years ago, and suspicion continues to hang over others, who again cannot be named for legal reasons. This is not to make presumptions about the guilt or innocence of individuals in any trial that may yet take place. It is about an abrupt cultural shift in the 1960s, when the rules governing sexual conduct were relaxed in a way which gave unparalleled licence to well-known men. Feminists have understood this for years: under-age sex was just as much a criminal offence in 1968, when the Rolling Stones fantasised about having sex with a 15-year-old girl in "Stray Cat Blues", as it is in 2014.
For a time, however, one stuffy British institution after another fell under the spell of men who had made their names in the brash new entertainment industry. It all began at the BBC, which opened doors elsewhere – hospitals, the police, even Downing Street – for Savile. This weekend his offending in the NHS is rightly in the spotlight, but the corporation bears a heavy responsibility for the monster it created.
Register for free to continue reading
Registration is a free and easy way to support our truly independent journalism
By registering, you will also enjoy limited access to Premium articles, exclusive newsletters, commenting, and virtual events with our leading journalists
Already have an account? sign in
Register for free to continue reading
Registration is a free and easy way to support our truly independent journalism
By registering, you will also enjoy limited access to Premium articles, exclusive newsletters, commenting, and virtual events with our leading journalists
Already have an account? sign in
Join our new commenting forum
Join thought-provoking conversations, follow other Independent readers and see their replies