John Major slams private school privilege: What did he do to change the system while he was PM?
All Major did was allow a few high-performing schools serving the middle classes to opt out into grant-maintained status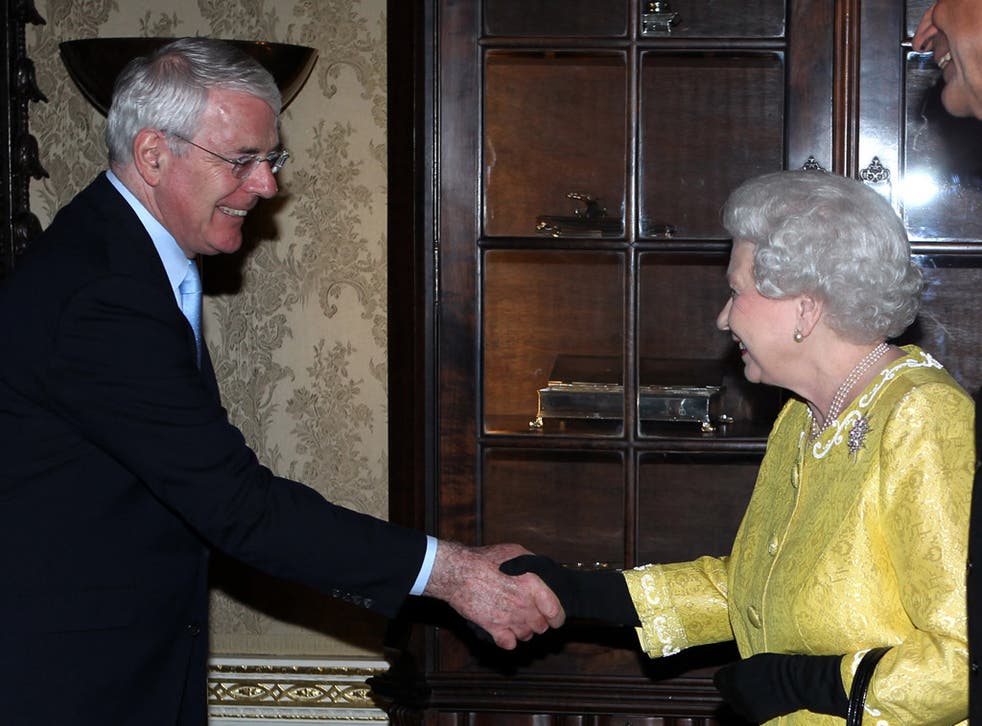 Here we go again. Phase two of the love-in between the British media and Sir John Major, the worst prime minister of my adult lifetime. He says the "collapse in social mobility" is Labour's fault and that the dominance of a private school educated elite in Britain is "truly shocking".
So shocking that Major's plan to do something about it when he was in power for six and a half years was to keep the Assisted Places Scheme, a state subsidy for private schools, and to propose "a grammar school in every town" - a proposal fortunately defeated at the polls in 1997, which would have strengthened the grip of what he called on Friday night the "affluent middle class" on the English schools system.
The idea that grammar schools are an engine of social mobility is a day-dream of reactionary Conservatives, which was rightly and finally rejected by David Willetts when he was Tory education spokesman under David Cameron in 2007. That ending of the Tory party's support for the principle of writing off three-quarters of children at the age of 11 was one of the huge gains for social justice and indeed social mobility made by New Labour.
This is, furthermore, the John Major who sent his own children to private schools. Nothing wrong with that. We are all for aspiration, for doing the best for one's children while working to change the system to make it better and fairer for people who cannot afford such advantages. That is why we admire the refusal of Tristram Hunt, Labour's new education spokesman, to rule out the possibility of sending his own children to private schools, even though he says that is most unlikely.
But what did Major do to work to change the system while he was Prime Minister? He sneered at Tony Blair as "another public school-educated Socialist" in his 1995 Tory conference speech. That would be the Tony Blair who sent all his children to state schools, the first prime minister to do so. The Tony Blair who raised standards in state schools especially in London, under Major an under-invested disaster area for the education of working-class children. The Tony Blair who introduced academy schools to replace schools that had failed their disadvantaged pupils.
All Major did was allow a few high-performing schools serving the middle classes to opt out into grant-maintained status.
As for Major's claim that Labour "left a Victorian divide between stagnation and aspiration" I wonder if he lives in the same country as the rest of us. How Conservatives love the myth that "social mobility fell under Labour". There is just no evidence for this - just some ancient data from the Thatcher period. It was the great increase in inequality under Margaret Thatcher that left a divide in British society, one for which Major had nothing but warm words about a classless society. It was up to the Labour government to start the work of healing those divisions: the national minimum wage, better pre-school provision, more lone parents in work, better schools for pupils from poorer households, a huge expansion of university student numbers and big investment in public services and public spaces, more to the benefit of the less well-off than the "upper echelons" about whose dominance John Major affects to be so upset.
Register for free to continue reading
Registration is a free and easy way to support our truly independent journalism
By registering, you will also enjoy limited access to Premium articles, exclusive newsletters, commenting, and virtual events with our leading journalists
Already have an account? sign in
Register for free to continue reading
Registration is a free and easy way to support our truly independent journalism
By registering, you will also enjoy limited access to Premium articles, exclusive newsletters, commenting, and virtual events with our leading journalists
Already have an account? sign in
Join our new commenting forum
Join thought-provoking conversations, follow other Independent readers and see their replies