Labour did well among urban liberals, but there are more suburbanites and small-town voters
Labour's analysis of voter sub-groups tells an important story about where the party won and lost votes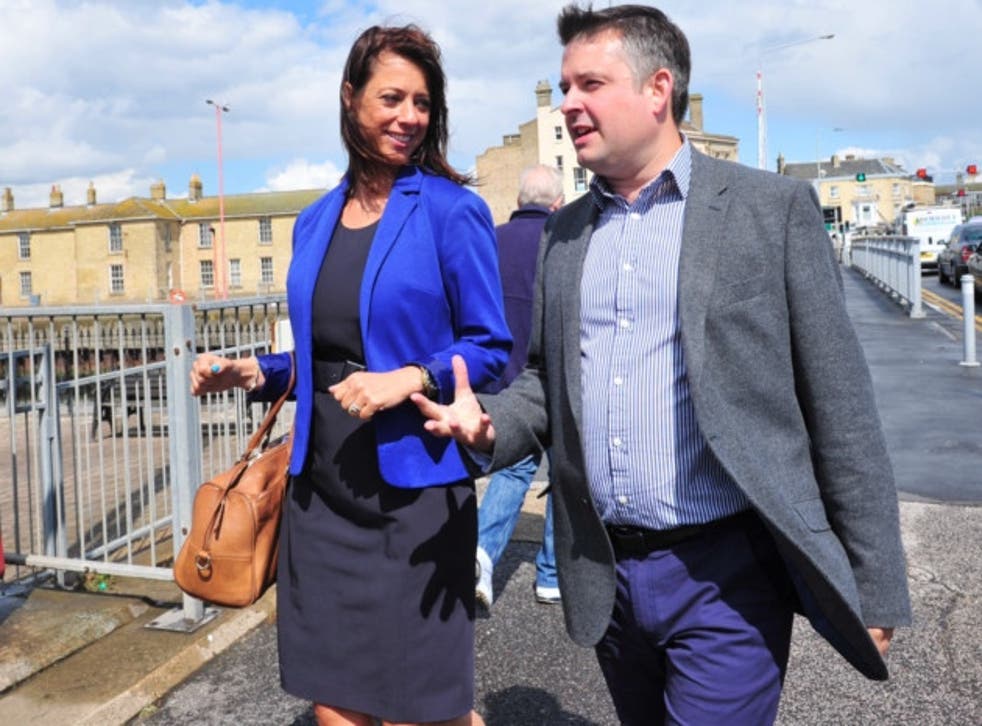 Politics is a cause not a data-collection exercise. But without looking at who voted for us – and, more importantly, who didn't – Labour can't move forward.
We have enduring values the majority of Britons share. We believe that power, wealth and opportunity should be in the hands of the many not the few. We believe that everyone, regardless of background, class or identity should have the opportunity to have a good standard of life. But not enough voters trusted us to deliver that better life for them and their families.
We always knew 2015 would be a tough election. We knew we would sustain heavy losses in Scotland. But we calculated that those losses would be offset by winning back many of the seats the Tories won in 2010 with wafer-thin majorities – seats like Sherwood in the East Midlands, where Labour lost by just 214 votes and North Warwickshire, our number one target seat, where there was a swing of four percentage points from Labour to Tory.
Not only did we fail to win most of those seats, we actually lost eight seats to the Conservatives. We lost Southampton Itchen, which we won in 1992, and we lost Gower, in south Wales, which had been a Labour seat since our party was founded. In huge swathes of the East Midlands, East Anglia and the south the Conservatives turned slim majorities into safe seats. For Labour to win again, we need to understand who those voters are and why they didn't put their faith in Labour.
There is information available that can help us answer that question. Mosaic UK is a database that classifies UK households according to factors including income level, age, education, the type of home they live in and what newspaper they read. Four groups of people voted for us in greater numbers in 2015 than they did in 2010: the category Mosaic describes as "Liberal Opinion" – young, professional city dwellers. Amongst this group the Labour vote increased from 32 per cent in 2010 to 41 per cent.
We did well also with lower-income workers who live in urban areas with a high proportion of Black and Asian voters – increasing our vote from 55 per cent to 64 per cent. Among those reliant on benefits our share rose from 57 per cent to 62 per cent. And our vote share rose from 55 per cent to 63 per cent among young renters.
These are groups with whom we traditionally do well and they voted Labour in even greater numbers at this election. Of the 30 seats that recorded the biggest swings towards Labour – constituencies like Birmingham Hall Green, Brent Central and Leicester South – all but two are dominated by voters from these groups.
These voters live mainly in cities. So in metropolitan areas such as Greater London and the North West we saw swings of 3.4 points and 3 points respectively from blue to red.
But in regions where towns rather than cities dominate, the picture was starkly different. In the East Midlands, the south west and Wales there was a swing from Labour to the Conservatives. And in the West Midlands, the east and the south east there was no swing or just tiny swings to Labour.
The voters that dominate these seats are the voters who either lost faith in Labour or didn't feel they could return to us on 7 May. The Mosaic data make it clear we lost support among families with young children and suburban professionals. We made no gains with those living on modest incomes in small and medium-sized towns and we failed to win back the "New Homemakers", people who live in new housing estates on the edges of towns in places such as Amber Valley in Derbyshire – another marginal seat that we needed to win but didn't.
In 24 of the 30 seats which saw the biggest swings away from Labour, people from those four groups far outnumber the students, young professionals, Black and Minority Ethnic and lowest income voters we did well with. Labour's challenge is that many of these 24 constituencies were on our target lists for 2015 – seats such Kingswood, Burton, Tamworth and Brigg and Goole. Seats that need to return Labour MPs for us to have any chance of forming a government. The figures are compelling and their message should be headed. These are the people Labour has to win back.
Gloria De Piero, Labour MP for Ashfield, and Jon Ashworth, Labour MP for Leicester South, pictured above canvassing in Lowestoft last year, writing for The Independent on Sunday
Register for free to continue reading
Registration is a free and easy way to support our truly independent journalism
By registering, you will also enjoy limited access to Premium articles, exclusive newsletters, commenting, and virtual events with our leading journalists
Already have an account? sign in
Join our new commenting forum
Join thought-provoking conversations, follow other Independent readers and see their replies