Labour leadership contest: They think it's all over... and it's all Ed Miliband's fault
To complain about entryists at this stage makes you look like a pre-emptive bad loser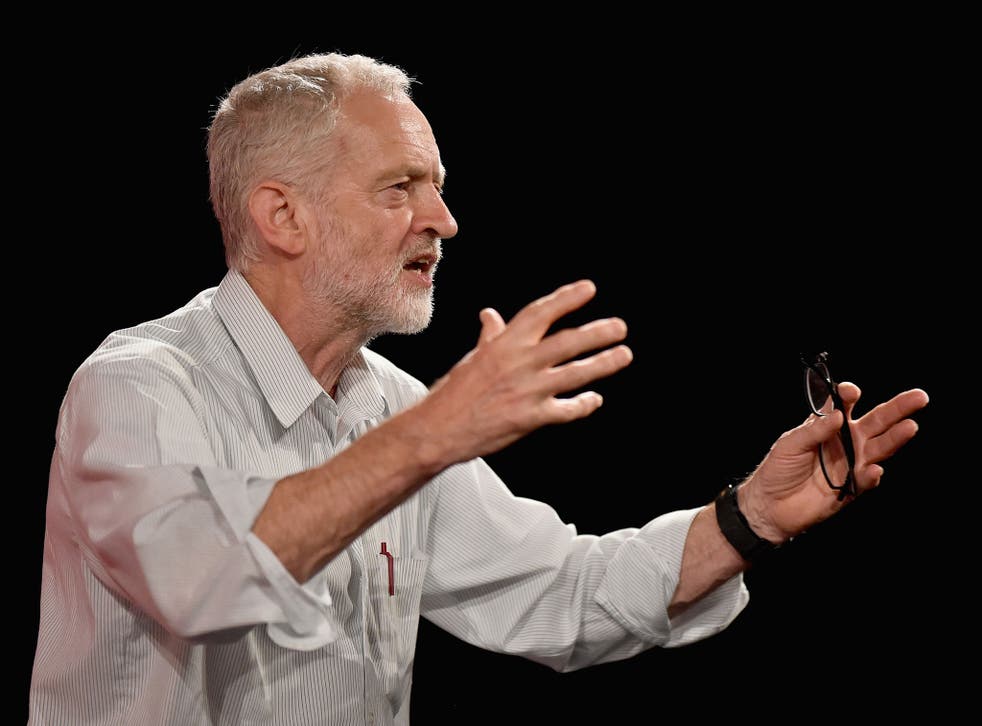 I am not going to predict that there will be a legal challenge to the result of the Labour leadership election, because of my new self-denying ordinance against pointless forecasts. In any case, my non-pointless forecast is that Jeremy Corbyn will win by a large enough margin to mean that the general public, if not a judge, would take the view that a court case would be vexatious.
What is surprising, though, is that Andy Burnham has chosen to make a fuss about "Tory entryists". He has called for a meeting of the candidates this week to discuss how the Labour Party can avoid being sued, which he thinks might happen because Tories are signing up to vote for Corbyn.
This is surprising, not because the Labour vetting process is mischief-proof, but because it presents Burnham as a paranoid feartie who thinks he is going to lose. A source in Yvette Cooper's campaign tells me: "They think it's all over."
If you are going to challenge the outcome, by all means collect the evidence now, but wait until the result is announced. To complain about entryists at this stage makes you look like a pre-emptive bad loser.
The opposite can be said of the complaints of the Corbynistas who have had their applications for ballot papers rejected. These are good honest socialists who merely supported Green Party candidates in safe Labour seats, or in Brighton. If Corbyn were to lose, their cases would clog up the courts for the whole of the coming period, as Trotskyists like to say.
This is all displacement activity. The main anti-Corbyn candidate is bogged down in coverage of process, rule books and procedure, while the shiny faces of the Corbyn supporters burn with the righteousness of martyrdom and an insistence that their hero is the only one talking about the issues.
The Corbynistas have right and democracy on their side. Ed Miliband threw open the leadership contest to trade union members and anyone who paid £3. They, and party members, can have a full vote on equal terms. It was a democratic impulse, partly designed to weaken the influence of the trade union machines. But it made no difference. Last time, 211,000 trade unionists voted, making up 33 per cent of the vote, as a separate section of Labour's antique (although it dated only from 1981) electoral college. This time 190,000 trade unionists have signed up, accounting for 31 per cent of the total.
This time, in addition, there have been 121,000 supporters who have paid £3 for their vote, plus another 53,000 full party members who have joined since June. The number of Tory troublemakers in those numbers is presumably insignificant. In many states of America, party primaries are open to all voters, including registered supporters of the opposing party. But registered Republicans tend not to vote in Democratic primaries and vice versa: Toby Young and Tim Loughton may think it is a jolly jape to vote in a Labour election, but few people are (a) so interested in politics and (b) so childish.
That is why Burnham's bleating is counter-productive. He is pointing to tiny numbers of "the enemy" infiltrating from the right while being overwhelmed by the wave of Corbynista recruits from the left.
Labour's problem has always been policing its border to the left. It is salutary to remember that Clement Attlee, whose degraded, ahistorical facsimile is venerated by the Spirit of '45ers, became Prime Minister after the war and readmitted Stafford Cripps to the party. He had been expelled for calling for a popular front with the Communist Party. As was Nye Bevan, who was readmitted only when the war began.
For at least 76 years, then, the Labour Party's rules have excluded from membership anyone who stands against an official Labour candidate or who publicly supports anyone who does so. That is not always easy to enforce, but the problem is worse this time because in 2007 the party's national executive dropped the requirement that people should be members for a certain length of time – I think it was six months – before they could vote in leadership elections, including deputy leadership elections, as the leadership was uncontested in 2007. The idea was that the excitement of the titanic struggle between Alan Johnson and Harriet Harman would draw the crowds and help Labour recruit lots of new members, but only if they could vote straight away.
That is how we ended up in what Neil Kinnock might call "the grotesque chaos" of a Labour Party – a Labour Party – hiring temporary staff to open windows into the souls of applicants to determine whether they genuinely share the party's values or not.
That is not the sort of question the courts can decide – not that any of it would make any difference to the result. What did make a difference was the change in Labour's rules taking the one-third voting share away from Labour MPs: if that had stayed, Burnham or Cooper would have won. One of the many ways in which the Corbyn disaster is all Ed Miliband's fault.
Twitter: @JohnRentoul
Register for free to continue reading
Registration is a free and easy way to support our truly independent journalism
By registering, you will also enjoy limited access to Premium articles, exclusive newsletters, commenting, and virtual events with our leading journalists
Already have an account? sign in
Join our new commenting forum
Join thought-provoking conversations, follow other Independent readers and see their replies