Letter from the Deputy Editor: In solidarity with Charlie Hebdo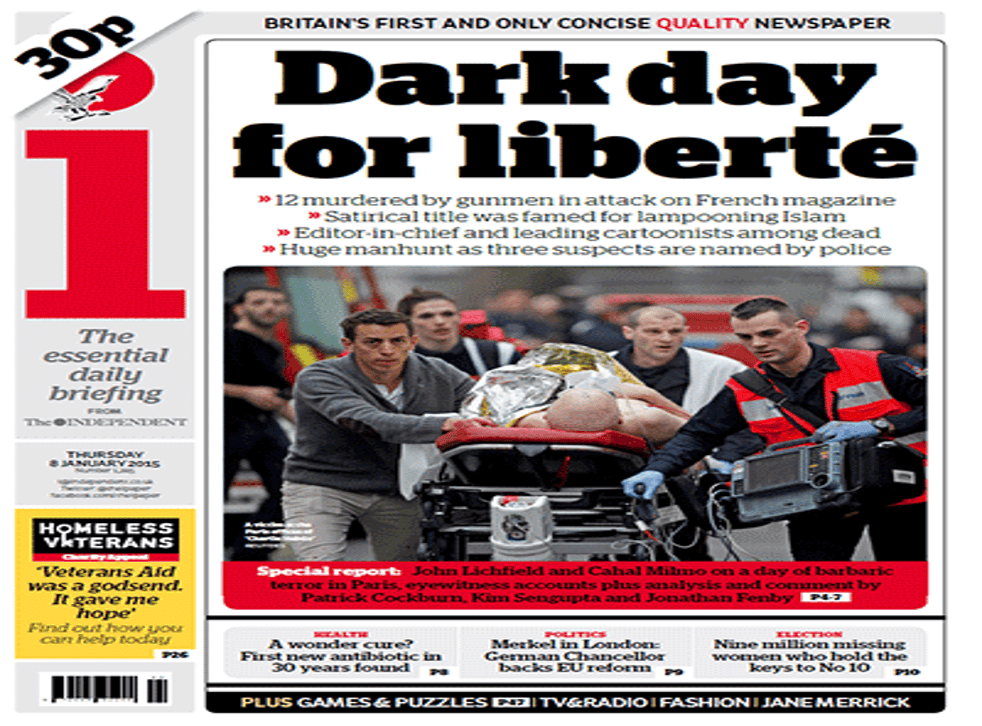 Charlie Hebdo is a French publication with which readers this side of the Channel are unlikely to be familiar. It is an irreverent, satirical weekly with a long-standing tradition of puncturing the egos of the rich and powerful. Although it does not sell in huge numbers, it is a big-hitter in France's media and politics, on a par, say, with our Private Eye. Nothing was taboo for this bastion of free speech, and therein lies the origin of yesterday's appalling tragedy.
The magazine had made headlines around the world for lampooning Islamists and depicting the Prophet Mohamed in a cartoon in 2011. Hebdo's offices were fire-bombed for its efforts by zealots three years ago. But no one could have foreseen the ultimate terrible reckoning.
Gunmen burst into the publication's morning conference and, in a hail of bullets, 12 people were murdered, including cartoonists and Charlie Hebdo's editor-in-chief.
The daily editorial conference is a scene all too familiar to those of us who work in magazines and newspapers. It is where journalists gather to knock around ideas, promote or dismiss stories and ultimately decide which articles will interest readers. Of course, all of us are appalled by such an act of murderous intolerance. World leaders have been quick to condemn the killings, the forces of liberty binding together against the scourge of Isis. But that such a sanctum could be attacked will sicken journalists to the core.
i may not have always agreed with how Charlie Hebdo reported on Islam. But we respect its right to be heard, and we grieve for its victims.
Join our new commenting forum
Join thought-provoking conversations, follow other Independent readers and see their replies