Liam Fox says Tories should learn to speak like the man in the pub. This should be interesting...
Plus, spare a thought for Kevin Horkin, the businessman with friends in low places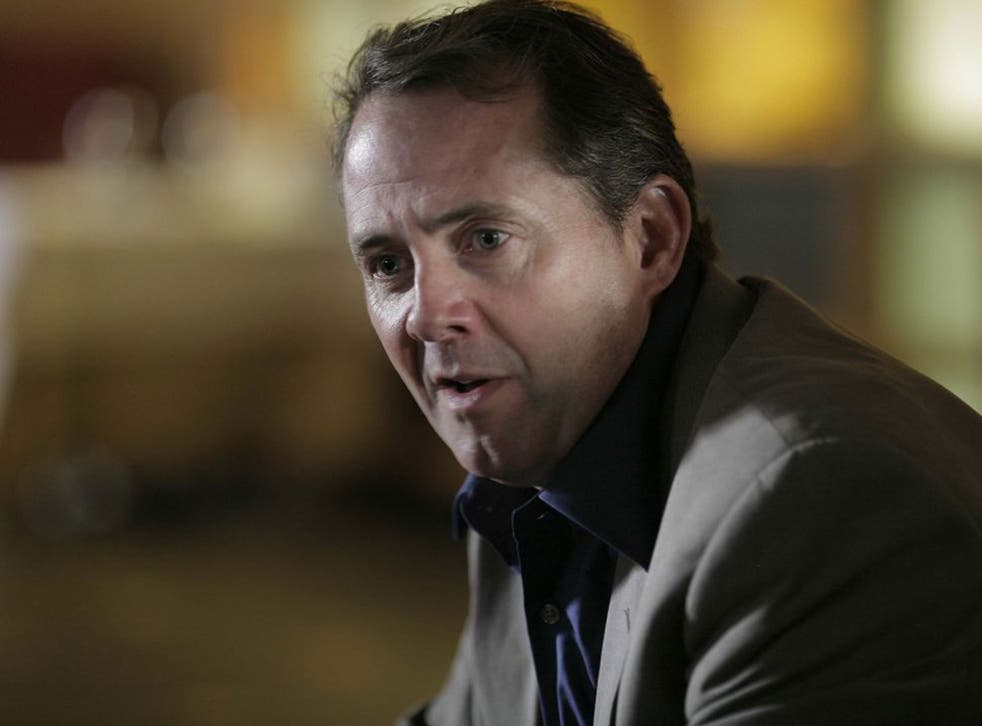 Liam Fox, the former defence secretary, has been telling Tory colleagues that they must stop talking in "the language of the Westminster bubble" and "engage with the views expressed in working-class pubs". Conservatives, he went on, should care about "what is being said in the Dog and Duck, in Daventry, Darlington or Dover", and should "show that we are like them and supportive of their hopes and aspirations", especially by "learning to speak the language of ordinary voters".
This is a fantastic initiative. I can see it working brilliantly.
The scene: the Dog and Duck, Dagenham. Enter Liam Fox, William Hague and Theresa May.
Liam Fox: 'Allo, landlord. We are three, sorry, free top Tory politicos, an' we wanna talk wivya inna language of der common man, all right? I'm Liam. This 'ere's Willie and the bird is Treesa.
William Hague: All right?
Theresa May: All right?
Landlord: Do you want something to drink?
Liam: Oh, yeah. Pint o' London Pride, mate. Make that free pints.
Theresa: I'd prefer a gin and…
Liam: You wot?
Theresa: I mean, I fink I'd like a Ginsters sausage roll, if that's okay.
William Hague: I speck you got strong views on foreign buggers, incha? Bloody Romanians comin' over 'ere, nickin' jobs off 'ard-workin' Brits? Well, der Tories gunna put a stop to it, right, wiv a cap on immigration an'...
Landlord: You do what you like, mate, provided you don't send Vladek and Malena home. This place couldn't keep going five minutes without them.
Malena: You want food? I make you tasty goulash from my country, as seen on MasterChef.
Theresa: 'Owjer feel about der welfare system? Dunnit do yore 'ead in to see benefit scrahngers lyin' in bed all day wivva curtains drorn…
Landlord: I'm all right about it, actually. Especially when they spend the cash in my pub.
Theresa: …while 'ard-working families pay for 'em wiv their taxes?
Malena: Why you always talk of hard-working families? Doesn't Government care about slow-working families, idle families, relaxy families?
William: We wanna make sure der messidge is getting across, that you're better off workin' than not workin', an' you should be left to decide wot's best for your family. Djoo get it?
Landlord: The best thing for my family, mate, would be for the kids to go to university, which they can't afford to, and become MPs, which they won't, and earn £80,000 a year for making speeches, which they won't. I got that messidge loud an' clear.
Theresa: We're wasting our time 'ere. I thought workin' class geezers 'ad aspirations.
Liam: Anyone fancy a game of arrers?
Clitheroe's man off to a bad start
Spare a thought for Kevin Horkin, the Lancashire businessman, TV consultant and supplier of animals to the movie industry. He was sworn in as mayor of Clitheroe on Tuesday. Such an important occasion should be marked by a speech from some pillar of society who will confirm the new incumbent's good name and social standing. So Horkin, 51, asked his old pal Bill Roache, off Coronation Street. Bill said yes, but later had to cancel due to reasons you may know about.
Luckily, Horkin had a back-up. He asked his old pal Nigel Evans, the distinguished MP and Commons Deputy Speaker, to oblige. Evans agreed but on Sunday also discovered he couldn't make it, after appearing in the papers. The accident-prone Horkin finally got his old headmaster to speak for him. It's a shame his social network didn't include a certain Liverpool comedian or a former newspaper proprietor…
Join our new commenting forum
Join thought-provoking conversations, follow other Independent readers and see their replies