Like Fifi Geldof, I know how important it is to speak about depression
Thankfully, I found the courage to seek professional help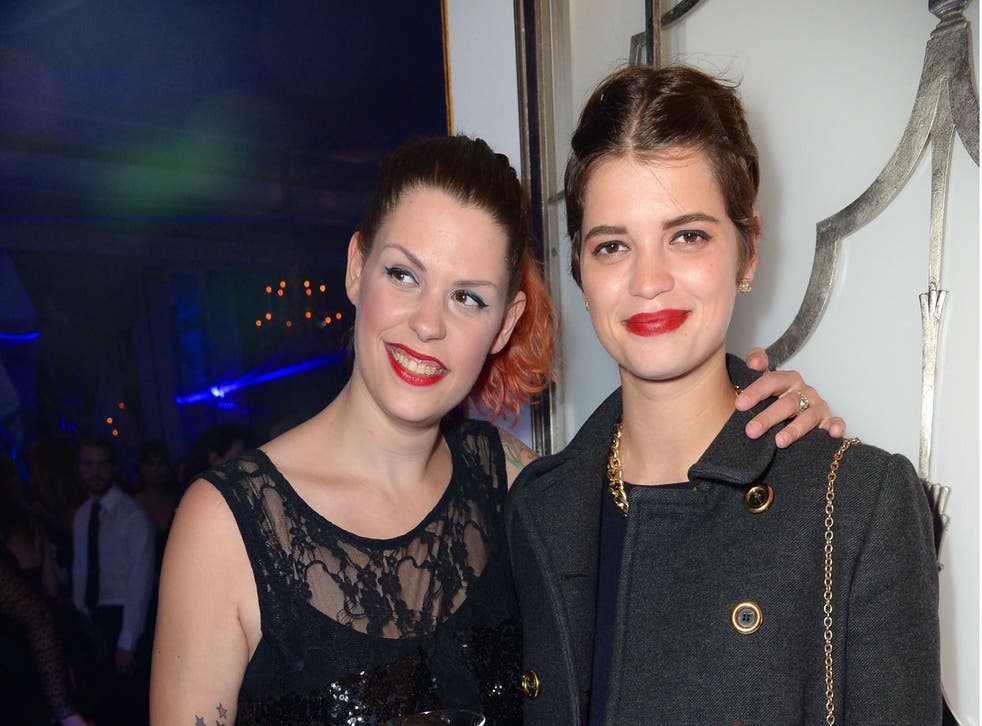 Fifi Geldof became a champion for those battling mental illness this week after she courageously spoke out about her own battle with clinical depression.
She was initially diagnosed with the condition at the tender age of eleven, following her parents' bitter divorce. "It wasn't a slow and gentle descent into depression," said Fifi. "Something totally switches in your mind. I'm still trying to work out what's wrong with me now."
It is good news that she and other public figures (Ruby Wax, Marian Keyes, JK Rowling, Hugh Laurie, Stephen Fry) admit to doing battle with what Churchill called his'black dog'. But it wasn't always this way. Go back a few decades and depression was the last thing a person would admit.
My grandmother was diagnosed with depression in her seventies (one of several relatives to feel its pernicious grip) and had a spell in hospital. But she belonged to a post-Victorian generation who didn't use words like depression – instead she had 'bad nerves'. Even when I was growing up in the seventies and eighties people didn't really understand depression, other than it probably afflicted weak-willed individuals.
I was first diagnosed with severe clinical depression in my early thirties after a particularly traumatic break up. For years I had endured bouts of baffling and frankly embarrassing despair. But it never occurred to me I was depressed, I kept blaming external circumstances – the job I loathed, the boyfriend who rejected me, childhood wounds, lack of sleep, lack of money.
I used to punish myself for faulty thinking, promising myself I could transcend the dark feelings and that it was just a question of having more self discipline. I would write myself lists of how to be happy – go to the gym, take up voluntary work, get that job, car, man, holiday, pay rise. I told virtually no one of my suffering.
Then, one day I found I just couldn't function anymore. I couldn't concentrate at work, couldn't type, couldn't find the will to leave my flat. I would sit in a dark room of an evening drowning my sorrows in Chardonnay.
Quotes on depression

Show all 14
Thankfully I eventually found the courage to seek professional help and my subsequent diagnosis at the Capio Nightingale Hospital and the provision of Cymbalta, a powerful anti-depressant, put me back together. But even then, I wondered if I'd imagined the whole thing. How could I have been depressed? I was always so determined not to be.
I've since learnt that like many illnesses, once depression is diagnosed it can be managed; even kept in remission. Also, just because you've had depression once it doesn't mean you are destined to battle the illness for life. But, despite the advances in therapeutic and pharmaceutical treatment there are still those who are lost to the disease.
A decade ago I had lunch with Australian model and TV presenter Charlotte Dawson who took her life earlier this year. Charlotte, it turned out, had battled depression all her life.
She lived in a luxury Sydney penthouse a stone's throw from the restaurant where we met that day. I was writing a showbiz column for a weekly Australia magazine and she was hurt at my having flippantly labelled her an 'incorrigible party girl'. I promised not to do so again, albeit surprised at Charlotte's apparent vulnerability. She seemed tortured even then, but for all intents and purposes she looked a picture of health and happiness. Indeed, she appeared to have everything, but apparently believed herself to have nothing.
Her story illustrates that depression does not discriminate – it hits people from all walks of life, rich and poor, young and old. It also highlights the importance of seeking help and reaching out when caught within depression's vengeful clutches.
"Speak out to whoever you feel able to," urges Fifi Geldof. "Don't keep it in, don't ignore it; it doesn't help. Put your mask on when you feel you need to but when you're in a safe space then talk or cry or sit or just be with people who you feel able to be yourself with whatever yourself of that day is. You will wake up one morning and feel not quite as bad."
Register for free to continue reading
Registration is a free and easy way to support our truly independent journalism
By registering, you will also enjoy limited access to Premium articles, exclusive newsletters, commenting, and virtual events with our leading journalists
Already have an account? sign in
Join our new commenting forum
Join thought-provoking conversations, follow other Independent readers and see their replies