Lily-Rose Depp is not 'all grown up' - she is a 15 year old girl who should not be modelling for an adult fashion magazine
As long as we continue to drool over images of girls under sixteen, we reinforce the assumption that women are only valuable when they are young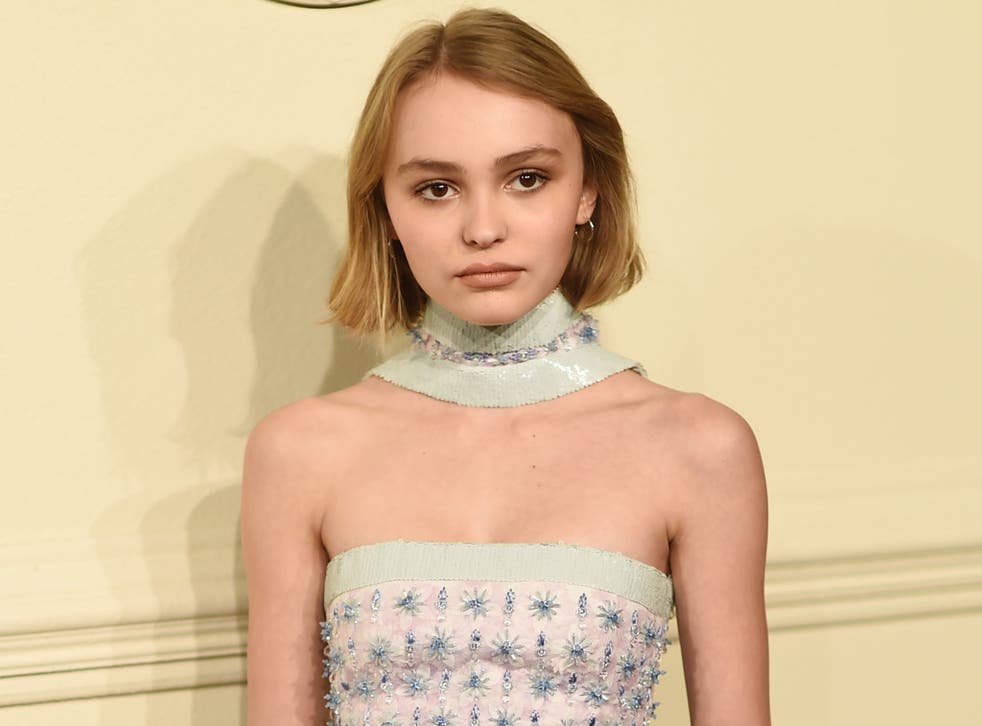 The tabloid press and the fashion industry might appear unlikely bedfellows, but they share a sense of feverish excitement about the children of celebrities, and work themselves into a veritable lather if those children are young and female.
Lily-Rose Depp is a prime target for their attention. She's the daughter of two famous and attractive people, Johnny Depp and Vanessa Paradis, and she's not yet sixteen. Last week, Depp made her modelling debut for trendy Australian publication Oyster, and the editorial described her as having "the face of an angel and a magnetic presence beyond her young years".
The much-abused term 'beyond her years' has been attributed to a host of famous girls at fourteen and fifteen, including Chloe Grace Mortez, Elle and Dakota Fanning, and Kendall and Kylie Jenner. It seems to be a code for "she's too young but she's really hot, so we're going to give you permission to sexualize her because she looks older than she is". But children who look like adults are still children, and should be treated as such.
At fifteen, Lily-Rose Depp cannot legally buy a beer, or vote, or have sex. So why is she modelling for an adult fashion publication?
The fashion industry has a well-documented obsession with young girls. Some of the highest earning and most recognisable models were discovered before they were sixteen, including Kate Moss, Naomi Campbell, Lily Cole and Gemma Ward.
Ward was spotted when she was fourteen, and her huge eyes and fragile body saw her described as an 'alien beauty'. Moss posed topless for Calvin Klein as soon as she had turned sixteen, ushering in the 90s era of 'heroin chic'.
The difference between Ward and Moss, is that the latter pretty much maintained the proportions of her teenage body, whereas Gemma Ward allowed her body to change as she grew up. She walked for Chanel in 2007, and fashion insiders dubbed her outfit the 'not so teeny weeny denim bikini', penning 'Chanel Spring '08 Embraces the Big Girl'. An anonymous editor called her 'big, almost bloated'. The message here? We love you when you look like a teenager. But when you look like a woman? No thanks.
Clothes designed for adult women should not be showcased by children, partly because it sets an unrealistic standard for those who consume fashion media, and partly because models have very few protections within the fashion industry, and this is particularly problematic for children.
As long as we continue to drool over images of girls under sixteen, we reinforce the assumption that women are only valuable when they are young, and that these girls are fair game for sexualisation. Lily-Rose Depp might have been described as 'all grown up' and a 'stunning teenager' at Chanel's Métiers d'Art show, but she is a child. Perhaps if we stopped fetishizing teenagers, there might be more room for the promotion of healthy bodies and older women on runways and in the pages of magazines.
Sure, Depp has a fortunate set of genes, but it makes my skin crawl to read male journalists comment on "what a beautiful young lady she has become" without even the slightest shred of self-examination or irony. Nabokov's Lolita may have been published in 1955, but our fascination with teenage 'it girls' shows that we haven't progressed much since then.
Register for free to continue reading
Registration is a free and easy way to support our truly independent journalism
By registering, you will also enjoy limited access to Premium articles, exclusive newsletters, commenting, and virtual events with our leading journalists
Already have an account? sign in
Join our new commenting forum
Join thought-provoking conversations, follow other Independent readers and see their replies