Martin Luther King's 'dream' is not fulfilled by a first black President
King warned it would not be easy to "transform the jangling discords of our nation into a beautiful symphony of brotherhood" and he was right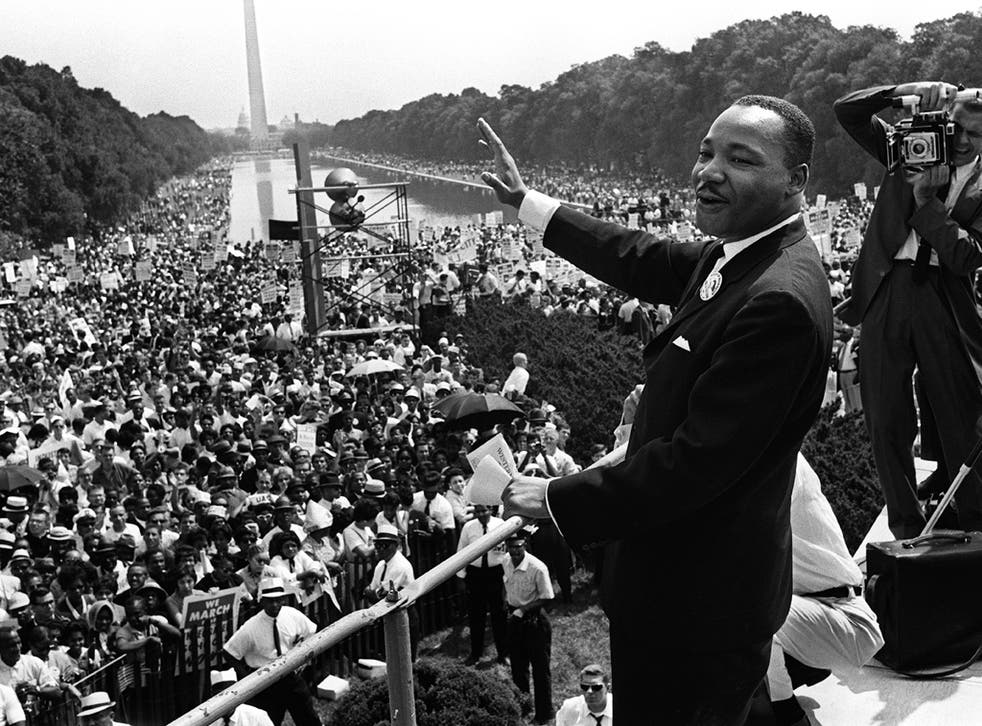 Americans who weren't born when Martin Luther King Jr spoke on the Mall cannot entirely know how deep the evil of racial hatred once ran in their country. They don't recall the day in May 1961 when whites firebombed a bus carrying "Freedom Riders" in Alabama and beat the passengers with batons as they fled the flames. That a black man could be barred admission to a state university would seem inconceivable to them now.
With luck, younger Americans have never encountered the animus some whites once displayed towards blacks. They never met Bull Connor, the Birmingham, Alabama police chief, who set fire hoses and dogs on civil rights marchers.
Yet the "dream" speech resonates still not just because of all the good that has happened in the 50 years since but because everyone knows there is more to be done. Institutionalised racism has been the trauma of America since its founding. It was not erased by President Lincoln's Emancipation Proclamation 150 years ago, nor was it righted by Dr King's poetry.
King warned it would not be easy to "transform the jangling discords of our nation into a beautiful symphony of brotherhood" and he was right. One year after his speech, Lyndon Johnson signed the Civil Rights Act. Yet in 1968, the preacher's life was taken by a sharp-shooter in Memphis. The ghost of Bull Connor was watching as police beat the late Rodney King on a street in Los Angeles in 1991.
Few of us were not aware of the trial of George Zimmerman earlier this year or of the jury's decision to acquit him of the murder of 19-year-old Trayvon Martin, whom he shot last year inside a gated community in Sanford, Florida. But only if you spoke with African Americans can you know the profound sadness and anger they felt after that verdict.
Yet, progress, of course, there has been, and it is embodied in the man whose job it was to honour King today by those same Lincoln Memorial steps. But Barack Obama said it himself, talking to a (black) radio host on Tuesday: "It is not enough to have a black president."
Register for free to continue reading
Registration is a free and easy way to support our truly independent journalism
By registering, you will also enjoy limited access to Premium articles, exclusive newsletters, commenting, and virtual events with our leading journalists
Already have an account? sign in
Register for free to continue reading
Registration is a free and easy way to support our truly independent journalism
By registering, you will also enjoy limited access to Premium articles, exclusive newsletters, commenting, and virtual events with our leading journalists
Already have an account? sign in
Join our new commenting forum
Join thought-provoking conversations, follow other Independent readers and see their replies