Matthew Norman on Monday: Balls protests ignorance over McBride, but surely he is too saintly for politics?
Ed Balls has said he had no idea of Damien McBride's machinations, revealed last week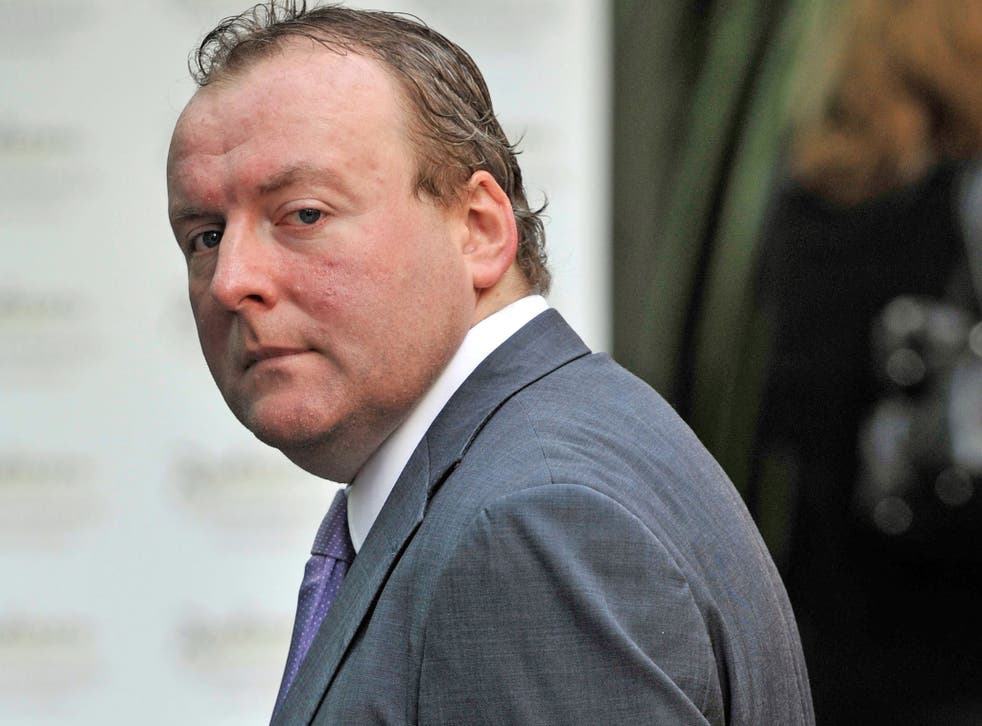 With everything running so smoothly for Labour as what promises to be a fraternal conference begins in Brighton, it feels absurd to fret about a split between the party's leader and its economic supremo. Yet although recent history cautions against believing rumours about differences of the kind, you sense a worrying chasm opening between the two Eds in the matter of Damian McBride.
Where Ed Miliband was seemingly intimately aware of some of Mr McBride's machinations, Ed Balls tells The Times he hadn't the foggiest. Nimbly eliding Renault in Casablanca and Manuel from Fawlty Towers, Mr Balls tells The Times he is "shocked" by revelations of which he knew nahh-fing.
This raises the question of whether he is too sweet-natured for his trade. Any other compadre of Damian's would have noted the confluence of a minister a) offending Gordon's delicate sensibilities and b) being savaged in the press. Yet even when the "forces of hell" were unleashed on Alistair Darling within 27.4 seconds of him distressing Gordon by levelling with the public about the scale of the financial crisis, Mr Balls could not make the connection.
This ability to cocoon himself from the nasteries in a taffeta-fringed bubble of post-neo-classical endogenous growth theory does him credit. But it becomes hard to suppress the suspicion that Ed Balls is just too naive and high-minded a soul for the grubby demands of combat politics.
Ignorance spells connubial bliss
Still, if sharing is the key to a happy marriage, as Basil Fawlty once read on the back of a matchbox, at least we need not fear for the Balls-Yvette Cooper wedlock. The ice-pixie so completely shares her old man's distaste for the foetid underbelly of political life that she couldn't bring herself to finish the Daily Mail extracts from the McBride opus.
"I started to read them, and to be honest I gave up," Yvette tells The Independent on Sunday. "I don't think either Ed or Ed knew the things that were in the papers or what was happening."
Ah well, one out of two ain't bad. As Mr Miliband told Andrew Marr, he not only knew, but advised Gordon to fire Mr McBride. And through that tornado, Ed Balls sailed serenely forth in blissful ignorance. Remarkable.
Balls a Judy Garland impersonator?
Another growing split between the Eds surrounds their relative butchness. While Marr described Mr Miliband yesterday as "macho" – a compliment he accepted with wry self-deprecation – Mr Balls's metrosexuality scales a new apex. The lachrymose shadow Chancellor, Yvette further revealed, has taken to sobbing in The Sound of Music. He now replaces Dr Niles Crane of Seattle as the campest straight man in the anglophone world. If ever he bids so long, farewell, auf Wiedersehen, goodnight to this career, he is expected to try his luck as a Judy Garland impersonator in the clubs of East Anglia.
Ali's metaphoric dysentery
Somewhere over the rainbow, meanwhile, Gordon Brown reprises his celebrated role as Macavity the Mystery Cat. But while he has vanished from the McBridean crime scene at which he will be suspected of being an accessory, Alastair Campbell finds his voice to express his astonishment at the wickedness, and to accuse Mr McBride of breaking the law by using government emails in smearing's cause.
Can anyone cite a more perfect metaphor than the fact that Alastair spent last week in hospital with dysentery? The good news is that the pathogen is now to be stable and on the road to full recovery.
Chuka's ears must be burning
As for Chuka Umunna, supposedly Yvette's most dangerous rival for the leadership, it will be intriguing to see whether he is on manoeuvres in Brighton. The self-effacing shadow Business Secretary continues his fight against being likened to President Obama.
There is still no word from his inquiry into who at his then law firm hacked his Wikipedia entry to append that "potentially the British Obama" line. But if Chuka is serious about avoiding the comparison, he should do something about his ears. From behind they are the spitting image of the President's, and a pinning procedure is urgently indicated.
Register for free to continue reading
Registration is a free and easy way to support our truly independent journalism
By registering, you will also enjoy limited access to Premium articles, exclusive newsletters, commenting, and virtual events with our leading journalists
Already have an account? sign in
Register for free to continue reading
Registration is a free and easy way to support our truly independent journalism
By registering, you will also enjoy limited access to Premium articles, exclusive newsletters, commenting, and virtual events with our leading journalists
Already have an account? sign in
Join our new commenting forum
Join thought-provoking conversations, follow other Independent readers and see their replies