Migrant boat disaster: EU must commit funds to stop many more dying
Last week alone, 10,000 people were plucked from sinking boats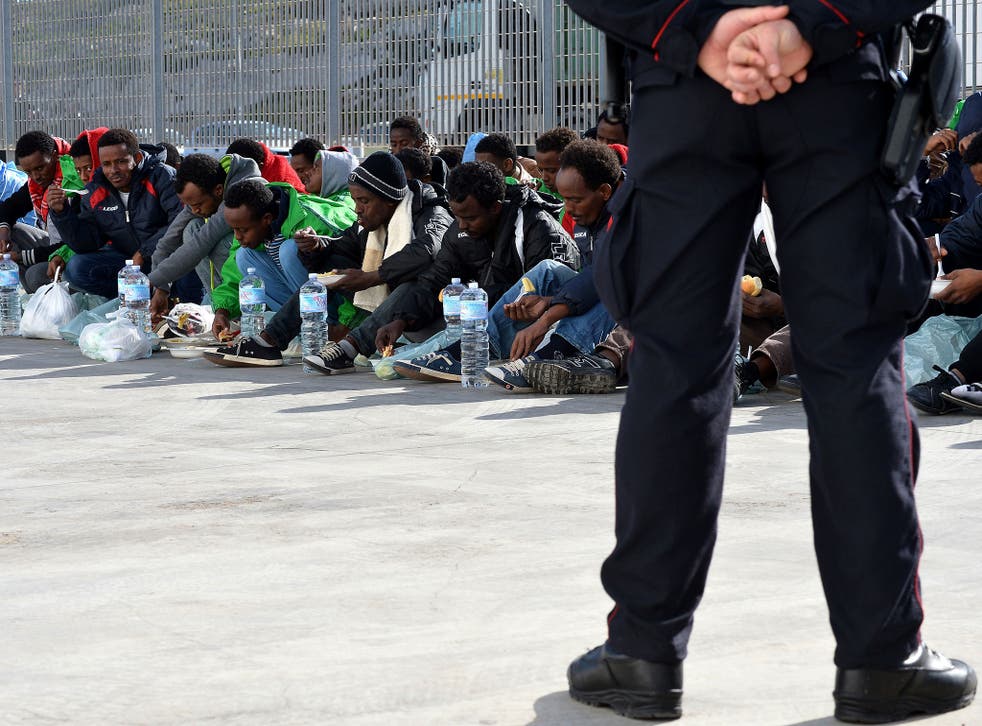 Before another migrant boat capsized in the Mediterranean today, an estimated 900 people had drowned since the start of the year, trying to complete the hazardous journey from the north African coast to the southernmost islands of the EU.
When the terrible job of totting up the body count in Malta has been completed, that figure will stand at something close to 1,500. That compares to 3,400 in the whole of 2014, which was the deadliest year on record.
And yet, it keeps happening. Despite the collective hand-wringing, and the old promises of never again, it is almost a certainty that by the end of the year, the numbers of dead will stand at multiples of what it is today.
Last week alone, 10,000 people were plucked from sinking boats.
Sadly, throughout Europe, politicians and commentators on the right have found a voice in promoting the notion that to help only encourages. The spectacularly stupid and ill-informed column written by Katie Hopkins in The Sun newspaper last week serves only to reinforce this view.
If people tempted to make the dangerous trip are aware of the EU's policy position, then they must also be aware that hundreds die trying. And still, they believe desperation makes the journey worth it.
The conflict in Syria, for example, has created more than 7.5 million internally displaced people, according to USaid. So far, the British government has agreed to take in 143. The rest of the EU has collectively offered asylum to just over 38,000.
The EU's foreign policy chief, Federica Mogherini, correctly called on all EU countries to act, but with many facing crippling budget deficits at home, overseas aid projects are not deemed to be a priority.
A co-ordinated response, and the requisite money, would be a welcome first step, but Europe is risking many more deaths on its doorstep unless it makes this continuing tragedy a top priority.
Register for free to continue reading
Registration is a free and easy way to support our truly independent journalism
By registering, you will also enjoy limited access to Premium articles, exclusive newsletters, commenting, and virtual events with our leading journalists
Already have an account? sign in
Join our new commenting forum
Join thought-provoking conversations, follow other Independent readers and see their replies