Migrant boat disaster: This human tragedy has been brewing for four years and EU states can't say they were not warned
When we tried to revisit the best beaches in 2011, the road was blocked by police. The camps were not far away and no one was allowed near them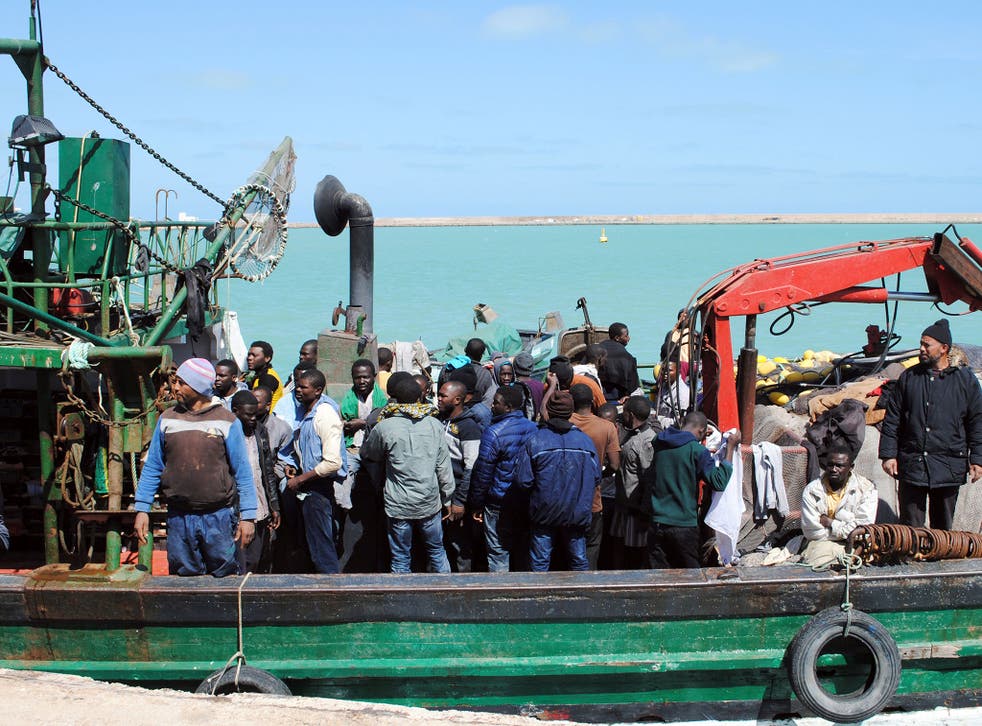 The abiding image of my first visit to Lampedusa is of sandy beaches on a beautiful island – the southernmost part of Italy, my favourite country, a long-standing quest finally achieved.
The second visit, five years later in 2011, was very different. The most memorable image has haunted me ever since: an attractive harbour scarred by piles of flimsy wooden fishing boats, many of them wrecked by the cruel sea as desperate migrants tried to get to Europe from Tunisia and Libya, just 70 miles away.
It seemed a miracle that some 6,000 migrants had made it to Lampedusa – more than the island's 3,500 population. The locals complained that the migrants were sleeping on the beach in insanitary conditions. They staged protests outside the town hall. By the time we arrived, the unwanted arrivals had been taken to makeshift camps.
When we tried to revisit the best beaches, the road was blocked by police. The camps were not far away and no one was allowed near them. Months later, an EU official who visited the camps told me the living conditions were "appalling, the worst I have ever seen".
The locals repeatedly asked us: "Why here, why us?" They did not belittle the human tragedy suffered by the migrants, but wanted the EU to share the burden, not wash its hands.
Local people were still spitting blood about a flying visit to the island two months earlier by Silvio Berlusconi, the Italian Prime Minister. He promised the migrants would be removed to other parts of the country, said he had bought a villa on the island, and would nominate the island for the Nobel peace prize. His visits did not win many friends, or votes, it seemed.
That this happened four years ago makes this weekend's tragedy all the more unspeakable. It was a disaster waiting to happen; the EU and its member states – Britain included – cannot say they were not warned.
Register for free to continue reading
Registration is a free and easy way to support our truly independent journalism
By registering, you will also enjoy limited access to Premium articles, exclusive newsletters, commenting, and virtual events with our leading journalists
Already have an account? sign in
Join our new commenting forum
Join thought-provoking conversations, follow other Independent readers and see their replies