Miles Kington: Still missed, five years on
On the anniversary of his death, our writer, who had the privilege of editing Kington's columns for many years, reflects on his time at The Independent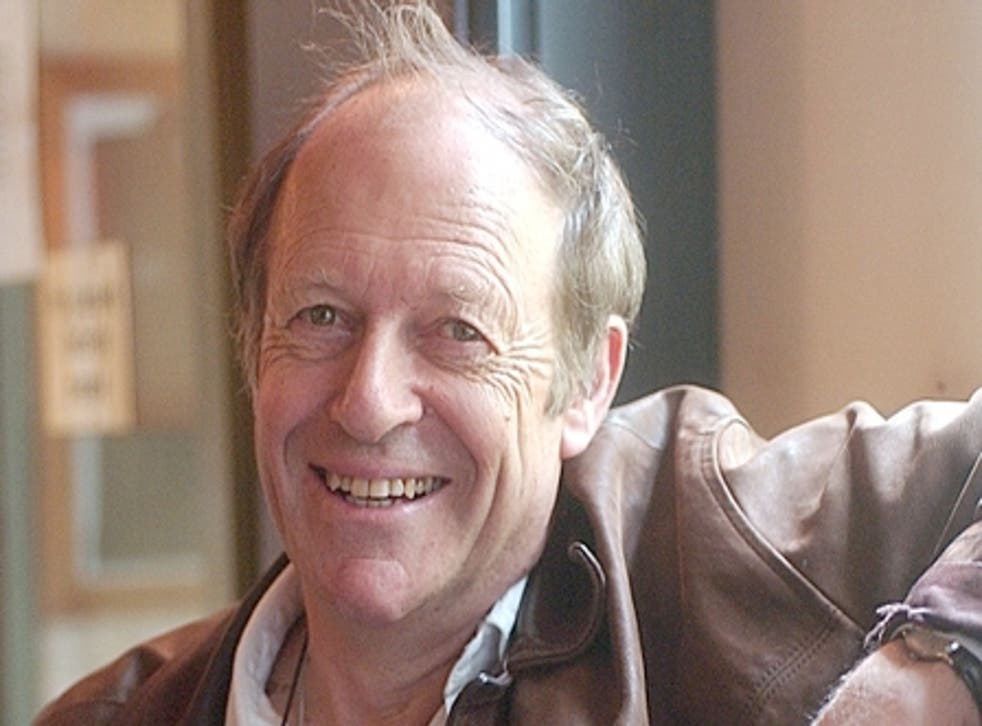 Today is the fifth anniversary of the death of Miles Kington - the humourist, if that is not too inadequate a word for him, who wrote a daily column in The Independent for more than 20 years.
As far as I know, journalism has never had the equivalent of Bill Frindall, the great cricket statistician. More's the pity because it would be nice to know exactly how many columns Miles wrote. It would have been about 5,000 for The Independent, closer to 10,000 if you include his work for other titles. If that didn't make him the most prolific columnist in newspaper history, I can't think who might have exceeded him. (I don't include diary columns such as Dempster in the Daily Mail).
Quantity was one thing, quality quite another. And the quality of Miles's columns never wavered. They say that when it looks easiest that's when you're working hardest, but maybe those pieces really did come to Miles as easily as it looked.
What did Miles write about? Everything and nothing. Especially nothing. Writing about nothing – or almost nothing – was I think where his real genius lay. He wrote about words, about motorway service stations, about being out and about on his bicycle. He was a spoof agony uncle. He noticed things no one else noticed. He wrote wonderful "list" columns, like the one about how there are always two types of people.
I was one of those on the comment desk who dealt with Miles's copy, and the last time I spoke to him was three days before he died. It was a Sunday, about six in the evening. The pages were due off in an hour, and he still hadn't filed. For Miles, this was unheard of. His stuff was usually in by mid-afternoon. Day in, day out, he was 100 per cent reliable, and 100 per cent brilliant. An editor's dream, in other words.
"Nearly there, so sorry, been a bit delayed." He sounded terrible – bad flu, I thought – and I told him he mustn't worry about filing the next day. "Oh no, you'll get the piece, it'll be fine."
Fifteen minutes later, Miles's copy arrived. It did so the next day, and the day after that. Then it stopped. Miles was dead. He was only 66.
Miles, we learnt, had pancreatic cancer, but he'd kept everyone at The Independent completely in the dark about it. If he had been in the habit of coming into the office, he wouldn't have been able to hide the truth from us. But he lived in Somerset, and London was anathema to him, as regular readers of his column knew all too well.
As for the idea of writing about dying, as other columnists have done – well, forget it. Though if he'd wanted, I daresay Miles could have been as funny about that as he was about everything else. His last column, composed within 36 hours of his death, was a typically Kingtonian piece of nonsense in which he managed jokes about, among other things, Didier Drogba, the spelling of Gstaad, and not wearing a blue shirt.
Miles joined The Independent in March 1987, six months after the paper launched, bringing to us the column that he been writing for some years for The Times. He was one of dozens of Times people who made the switch – a reaction to the Murdoch title's move to Wapping in early 1986, and the undoubted prospects enjoyed by the fledgling Independent. We became his last long home, the place you could always find Miles when he wasn't appearing on the radio, or playing in his jazz band Instant Sunshine, or producing another volume of Franglais.
The care Miles took over his pieces was matched only by the geniality of his dealings with the desk. No writer was more important to the paper – yet none showed less inclination to self-importance. The little notes Miles wrote at the top of his copy were a delight in themselves. On Boxing Day one year, not knowing who was chief-subbing, he wrote: "Dear Recipient - Congratulations! It's a bonny bouncing braw article, born on Dec 26, weighing in at about 736 words. All yours to name and launch."
Here's another note: "Today's talking point is Stephane Grappelli and the piano. I am wagering that nobody else in the paper has bothered to tackle this burning topic."
Years ago, when I was sports editor of The Independent on Sunday, I commissioned Miles to write a piece about Wrexham FC – the team he had supported as a boy and which he retained an abiding affection for. To my horror, when the piece went in, we managed to byline him Miles Kingston. I wrote to him and apologised, and got a letter back that was so funny and so forgiving that I decided the cock-up had been worth it. Miles told me how he had just had to renew his passport and that it had come back made out to MB Kingston. I was, he assured me, in good company.
As Independent readers knew, there was no one's company quite like Miles Kington's.
Lots of Miles's columns are here. They more than stand the test of time.
Register for free to continue reading
Registration is a free and easy way to support our truly independent journalism
By registering, you will also enjoy limited access to Premium articles, exclusive newsletters, commenting, and virtual events with our leading journalists
Already have an account? sign in
Join our new commenting forum
Join thought-provoking conversations, follow other Independent readers and see their replies