Nairobi gets tough on ivory smugglers
A new Kenyan law aims to quell poaching by increasing the notoriously light penalties for the growing illegal trade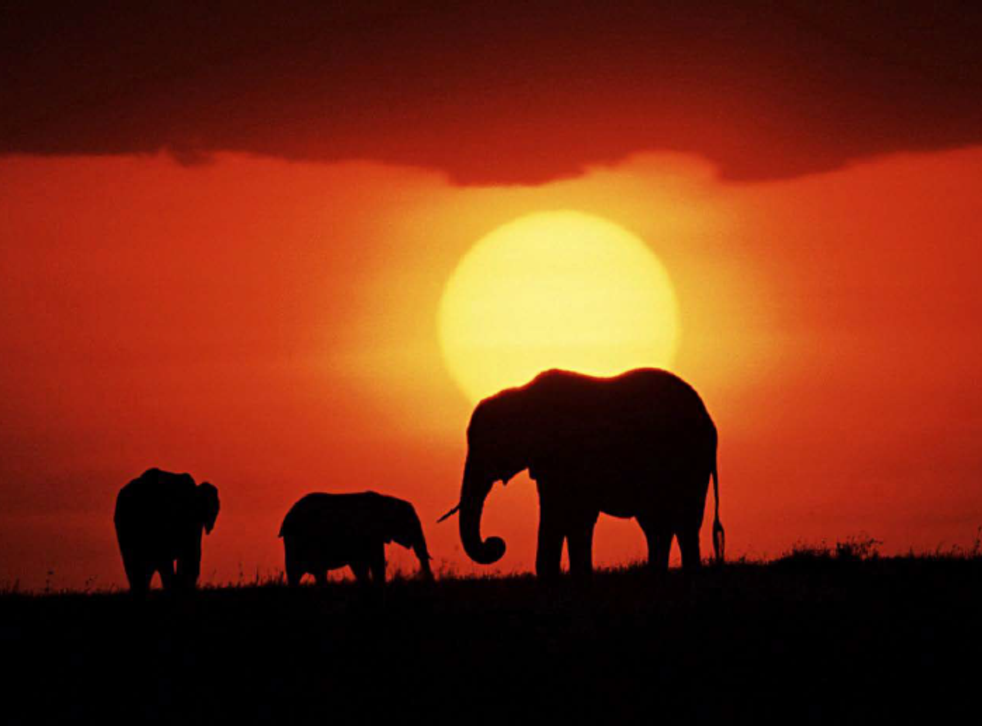 Poachers will think twice about smuggling ivory through Kenya, after a landmark ruling in Nairobi yesterday. Tang Yong Jian, who pleaded guilty to ivory smuggling, was fined 20m shillings (£140,000) under tough new anti-poaching laws, devised to curb poaching and the trafficking of endangered species. Tang, a Chinese national, will face up to seven years in jail if he is unable to pay the fine.
Tang is the first person to be fined under Kenya's new Wildlife Conservation and Management act, which came into force last month. He was caught at Jomo Kenyatta international airport, in transit from Mozambique, and was carrying an elephant tusk weighing 3.4kg.
The magistrate William Oketch sentenced Tang under Section 92 of the new act. When delivering his sentence yesterday, he said that even though Tang expressed remorse for his actions, he could not "claim ignorance since the growth in illegal trade in ivory and the involvement of Chinese citizens is a major concern internationally".
He added: "In late October 2013, customs officers in Xiamen [south-east China] seized a 12-ton shipment of ivory worth 600m yuan (£60m), the biggest ivory bust in Chinese history. The accused must have heard about this."
Conservation organisations have applauded Kenya's laws for increasing the costs and risks associated with smuggling ivory. Max Graham, CEO of Space for Giants, said the new bill was "the single most important piece of legislation for wildlife in Kenya".
He told The Independent: "In Africa, Kenya is leading the way with introducing stiff penalties to protect the nation's valuable natural heritage. This is a major step in the right direction for protecting the continent's giants."
The new law carries a minimum fine of 1m shillings (£7,000) or five years in jail. The most serious offenders could get life imprisonment as well as a fine of 20m shillings for killing endangered species.
Previously, fines for wildlife crime were capped at 40,000 shillings (£280) or 10 years in prison in Kenya. Some poachers were fined as little as a dollar for each piece of ivory. Paul Udoto, a spokesperson for the Kenya Wildlife Service, told AFP news agency that the ruling was a "remarkable precedent" and rangers in Kenya would be motivated by seeing that poachers could no longer get away with a mere "slap on the wrist".
Though trading ivory was banned in 1989, poaching in Kenya has surged in recent years. Ivory seizures at Jomo Kenyatta airport in Nairobi have risen year-on-year in the last five years as new demand for ivory in Asia fuels the devastation of the elephant population.
Just hours before the ruling against Tang, another Chinese national, in transit from the Democratic Republic of Congo, was arrested by airport security services. He was carrying necklaces, bracelets and pendants carved from elephant tusks.
Each kilogramme of ivory can sell for up to 18,000 Kenyan shillings (£126) locally. When these items are taken to Asia, they can fetch up to 10 times that.
Smuggling ivory carries notoriously light penalties across the world. When delivering his sentence, the judge commented that Mozambique had particularly weak laws on ivory and that "the situation is worsened by rampant corruption".
In the UK, only last week, Alick Brown, 30, from Battersea in London was fined just £1,375 after pleading guilty to trading ivory and other illegal wildlife products on eBay. Brown was caught red-handed when the Wildlife Crime Unit raided his home in 2012.
After admitting to his role in the illegal trade, he was fined £250 for each of the three counts of selling and keeping products from endangered species; he was also charged £550 in costs and a £75 victim surcharge.
The Independent's elephant appeal will support Space for Giants, who campaigned for Kenya's new wildlife act and continue to defend elephants in Kenya. Follow our campaign in the run-up to the London conference on 12-13 February to alert and encourage world leaders to take firm action against the ivory trade.
Register for free to continue reading
Registration is a free and easy way to support our truly independent journalism
By registering, you will also enjoy limited access to Premium articles, exclusive newsletters, commenting, and virtual events with our leading journalists
Already have an account? sign in
Register for free to continue reading
Registration is a free and easy way to support our truly independent journalism
By registering, you will also enjoy limited access to Premium articles, exclusive newsletters, commenting, and virtual events with our leading journalists
Already have an account? sign in
Join our new commenting forum
Join thought-provoking conversations, follow other Independent readers and see their replies