Nelson Mandela set standards which his successors have not been able to live up to
South Africa's first post-apartheid leader went out of way to instill respect for democratic institutions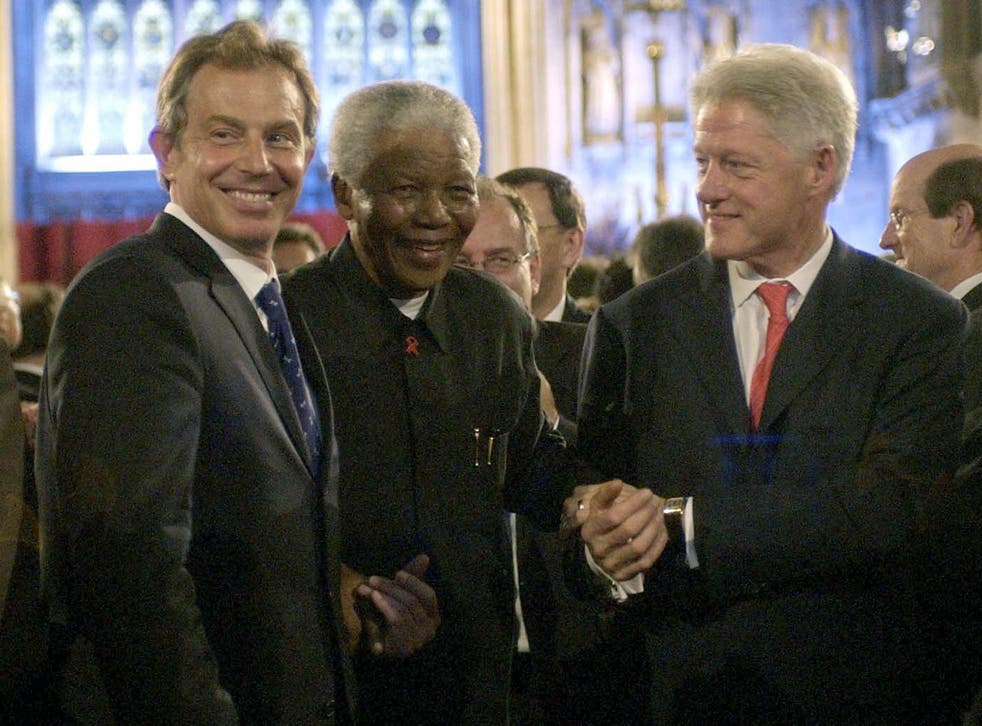 The failure of most Africa's post-independence movements has been caused by the moral corruption of the leaders and parties in power. So many leaders have seen themselves not only as above the law, but above the strictures of good, moral behaviour. Nelson Mandela, when he was president of South Africa's governing African National Congress, was that rare leader who did not allow new-found state power to corrupt him either as a politician or a man.
Mandela believed that through exemplary individual leadership, he would set a new gold standard for African leadership. For Mandela, the moral integrity of a leader was crucial. And this was why he was so respected even by his opponents.
The current South African reality is the opposite of what Mandela strived for. It can be seen in the contrast between the moral authority of a Mandela and the murkiness of a Jacob Zuma, the current ANC and South African President.
Mandela's conduct early in his political career was by no means exemplary. As one of the leaders of the ANC Youth League in the 1940s and early 1950s, Mandela used to regularly violently disrupt the meetings of opponents. In old age Mandela readily admitted that in his youth he was a bit of show-off, a womanizer, and often impetuous, prone to seek out the limelight.
Although the ANC fought a just war against the apartheid regime, it suffered many moral lapses during the long independence struggle, including sometimes unleashing terrible violence against its own members suspected of not toeing the line. Very soon after his release from 27 years in prison for his opposition to apartheid, Mandela publicly apologised for abuses at the ANC's prison camps in the 1970s and the 1980s.
Mandela understood that because South Africa emerged from such a violent, authoritarian past it meant that a new democratic political culture after apartheid would have to be carefully nurtured. Furthermore, Mandela understood that since democracy and the new constitution were at the heart of South Africa's new identity, undermining both could not but undermine the formation of a new South African-ness.
Mandela made a determined effort to inculcate respect for the new democratic constitution, institutions, laws and rules. Even during the 1960s, as a younger revolutionary, he had strong views on the kind of democracy he envisaged. He argued for a parliamentary system, a Bill of Rights, the doctrine of separation of powers, as well as the independence of its judiciary.
This is truly extraordinary as many African independence movements and their leaders viewed – and many still do - democracy in its narrowest sense, sometimes wrongly insisting that democracy means elections only. Others even argue that democracy is not African, is 'foreign' and 'Western'. On a number of occasions, as president of South Africa, Mandela deferred to the judiciary, to show that even as president, he was accountable to democratic institutions.
Mandela made a determined effort to establish a respect for South Africa's democratic parliament as a symbol of the new democracy's representative institutions. He also went out of his way to show respect for the parliamentary opposition, even if they may be insignificant, to inculcate a democratic culture.
When in 1994 he put together his first Cabinet as President of a democratic South Africa, Mandela went out of his way to include members of the defeated National Party, the party of apartheid, and of the ANC's main black rival, the Zulu nationalist Inkatha Freedom Party. Many ANC supporters strongly disagreed with this approach, wanting loyal party cadres to be appointed instead.
Last year the ANC celebrated its centenary - a time when anti-democratic leaders and groups appear to have a stranglehold on the party. Mandela's racially inclusive legacy is in danger of being destroyed by narrow tribalistic tendencies. It is not way to treat his legacy.
William Gumede is the editor of No Easy Walk to Freedom, a collection of Nelson Mandela's writings
Register for free to continue reading
Registration is a free and easy way to support our truly independent journalism
By registering, you will also enjoy limited access to Premium articles, exclusive newsletters, commenting, and virtual events with our leading journalists
Already have an account? sign in
Join our new commenting forum
Join thought-provoking conversations, follow other Independent readers and see their replies