NHS social care: How to make those who would benefit pay for radical improvements
The risk is that funding will be reduced even further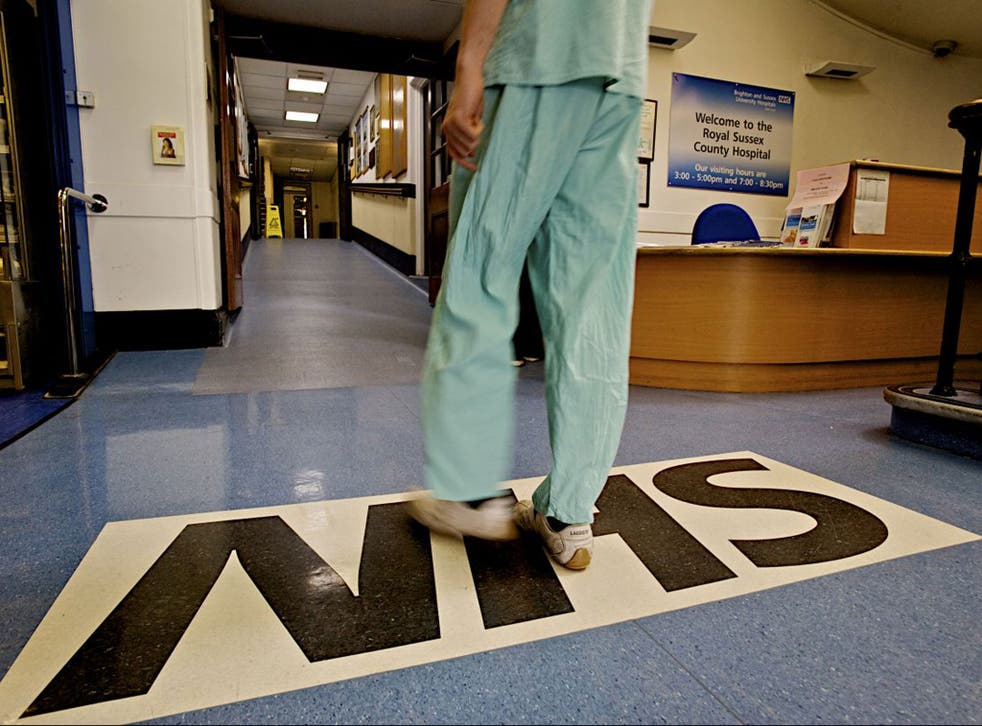 The party conferences have all featured commitments to the NHS, and there appears to be no doubting the sincerity of politicians' desires to maintain a comprehensive health service free at the point of use.
But the predictable and understandable reluctance to talk about higher taxation before the election means that the funding challenge facing the NHS is not being adequately addressed.
An independent commission established by the King's Fund, which I chaired, went beyond talking about the NHS to look afresh at the 1948 settlement, which cemented the historic divide between health and social care.
In 1948 people died younger, long-term diseases such as dementia were less prevalent, and families lived closer together. It was then a reasonable decision to create a sharp distinction between the NHS and social care. Today, social care funded from local authority budgets that are not ring-fenced, and where public funding is only available in cases of high levels of need and is heavily means-tested, seems far less appropriate. Following on from the implementation of the Dilnot Commission's report, there will be protection against very high social care costs, but financial burdens will still be great for many families.
The present health and social care system is not fit for purpose. It lacks transparency, is inefficient and creates distress and confusion for users and their carers.
Our starting point was to think afresh about what a system would look like if it were designed around the individuals it serves, rather than around the organisations that constitute it.
In numbers: the NHS crisis

Show all 7
To make health and social care work better together, we concluded they should be funded from a single ring-fenced budget, and commissioned by a single local body. There is some resistance to this idea from within the system – but without such a change it is hard to see how a seamless service could be delivered.
We therefore recommended a clearer pathway that begins with providing more help for those with low levels of need, moving through personal budgets supporting packages of care, to fully funded health and social care for those with the highest needs (including at the end of life).
This pathway would resolve much of the current painful complexity. More importantly, changes to entitlements would lead to much greater equality of funding for those suffering, for example, from dementia or Parkinson's disease, compared with those with cancer.
More equal financial support means this settlement will be more expensive. On present Government spending plans, with further cuts in store for local authorities, the risk is that funding for social care will be reduced even further. In a wealthy, developed country this should be unacceptable. In our report, we suggested that an additional £3bn each year would enable those regarded as having critical or substantial needs to receive free social care, a cost rising to £5bn by 2025.
The cost of growing demand for social care has to be met, given that the number of people aged over 80 is set to double in the UK by 2037. It has to be paid for either by those in need of care and their families, or shared across society.
Our proposals would spread the cost primarily across those most likely to benefit. Around £1.4bn could be raised by means-testing free TV licences and winter fuel payments. A further £3.3bn could be raised by increasing National Insurance for those over 40 and the better off, and extending it to those working past state pension age.
Dame Kate Barker is a business economist and chaired the Commission on the Future of Health and Social Care in England
Register for free to continue reading
Registration is a free and easy way to support our truly independent journalism
By registering, you will also enjoy limited access to Premium articles, exclusive newsletters, commenting, and virtual events with our leading journalists
Already have an account? sign in
Register for free to continue reading
Registration is a free and easy way to support our truly independent journalism
By registering, you will also enjoy limited access to Premium articles, exclusive newsletters, commenting, and virtual events with our leading journalists
Already have an account? sign in
Join our new commenting forum
Join thought-provoking conversations, follow other Independent readers and see their replies