No, Lord Greaves, it's not run-of-the-mill for politicians to cop a feel
To say Parliament is institutionally sexist insults the majority of MPs and peers who don't engage in groping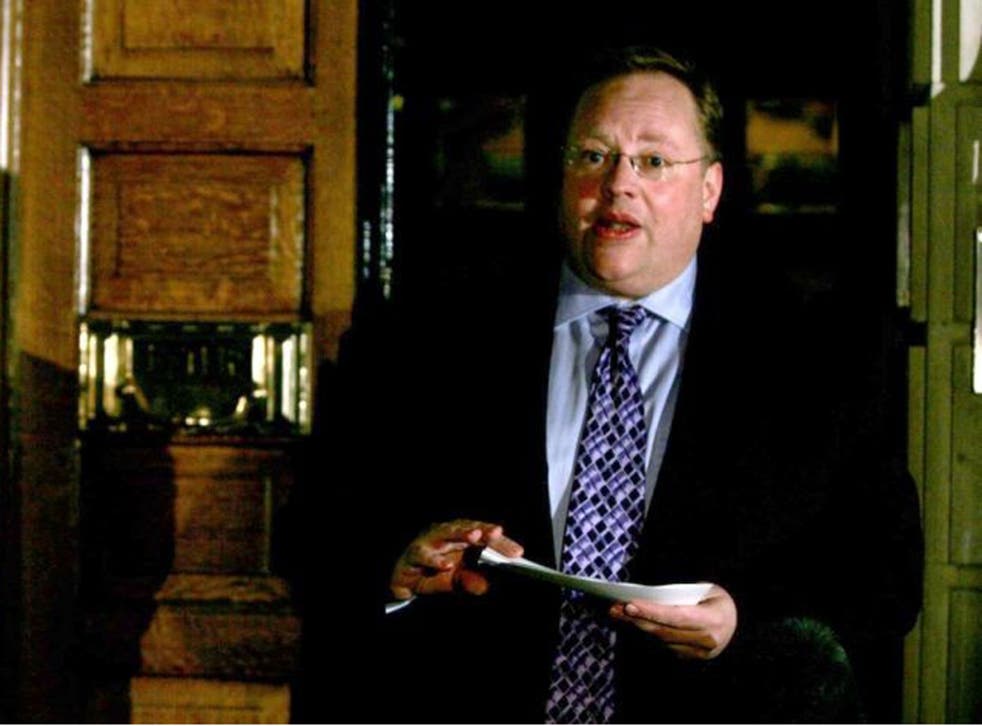 After a moderately boozy lunch with a Conservative MP at Westminster's Quirinale restaurant, I walked back to the Commons with my guest.
We were discussing the party's rising stars when, as we walked through a quiet corridor just off Westminster Hall, he suddenly lunged at me, kissing me on the lips.
Horrified, but also embarrassed, I turned my head to pretend he was just kissing me on the cheek, shouted "OK, bye!" and ran away. I felt terrible – as if sharing a bottle of wine with an MP was asking for it – and assumed this kind of thing went on all the time in Westminster.
But that was 11 years ago (the party's rising stars were David Cameron and George Osborne), and in a total of 13 years as a journalist in Parliament that has been my only experience of receiving an unwanted sexual advance. Sure, there have been occasional borderline comments, but nothing that crossed the line as this 2003 incident had.
This is not to say it doesn't go on. I think journalists are largely immune from the advances of MPs and peers because, by the nature of our jobs, we talk. Researchers and secretaries are targeted because sexual harassment is about control and abuse of power.
But to say Parliament is institutionally sexist insults the majority of MPs and peers who don't engage in groping.
It also insults men in general, as if they just cannot help themselves.
So when Lord Greaves, an ally of Lord Rennard, says half of all peers have pinched a woman's bottom at some point, I don't believe it is true.
Many peers belong to an older generation among whom this kind of thing could perhaps be acceptable.
But, come on, we're not talking about the 1950s – even the oldest members of the House of Lords are not so unreconstructed that they think it's normal to cop a feel between the tea room and the red benches. It also suggests that women who work in Parliament are too stupid or feeble to speak out, part of a conspiracy of silence where they get to the office, have their bottom pinched, giggle in a sort of Carry On Up the Lords way, and then go home and say nothing.
Lord Greaves says he's not claiming this to justify Lord Rennard's alleged behaviour, but of course that is exactly what he's doing. Women shouldn't complain if they are touched up, he's suggesting, because it is an everyday, run-of-the-mill thing. No: when kissing, groping, unwanted touching goes on, it is out of the ordinary and remarkable.
The women who allege they were groped by Lord Rennard, whose claims were described as "credible" by the investigating QC, complained because the incidents were not mundane or everyday.
The Liberal Democrats failed to deal with the complaints swiftly and robustly, which is why they're in the mess they're in today.
They failed to act not because alleged groping by senior figures in the party is commonplace, but because Lord Rennard was himself untouchable – he delivered by-election victories.
Register for free to continue reading
Registration is a free and easy way to support our truly independent journalism
By registering, you will also enjoy limited access to Premium articles, exclusive newsletters, commenting, and virtual events with our leading journalists
Already have an account? sign in
Register for free to continue reading
Registration is a free and easy way to support our truly independent journalism
By registering, you will also enjoy limited access to Premium articles, exclusive newsletters, commenting, and virtual events with our leading journalists
Already have an account? sign in
Join our new commenting forum
Join thought-provoking conversations, follow other Independent readers and see their replies