No smoke without fire: how riot stereotypes damage Tottenham
The London suburb of media depiction is totally divorced from reality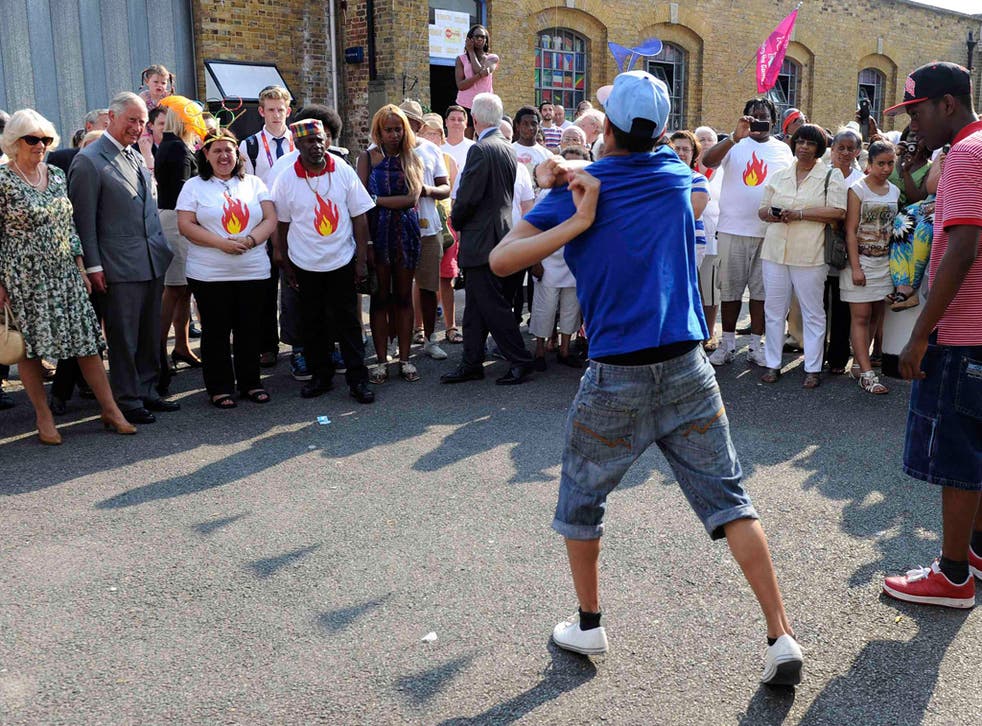 Think of an unnamed outer area of London, one you've never visited. Chances are the images that will come to mind will be pleasantly suburban: Victorian terraces, the occasional park, a dusting of shops. If you're less romantic, concrete might feature more heavily. Either way, the image is peaceful, perhaps even dull.
Now add a riot. Burning buses, masked crowds and police clad like stormtroopers. Vivid stuff. In the absence of any other context, it's sure to supplant any residential idyll.
For Tottenham, the Broadwater Farm riots of 1985 did exactly that. The monstrous beheading of PC Blakelock burned an image into the public imagination that has dogged the area ever since. And just as the area was beginning to feel that it was escaping that legacy, along came last August.
A different suburb
Yet Tottenham on the ground bears almost no resemblance to its portrayals in the media. Far from seething crowds of hoodies, it is remarkable how empty the streets can feel. It has its gritty side, and there are astonishing and undeniable social problems, but it is no feral jungle. Instead, the truth is much closer to the residential vision – mainly Victorian, albeit dilapidated, and a scattering of housing estates.
It is hard to overstate the damage caused by this disconnect between its public image and the reality of life in the area. The social challenges are immense, and the statistics are shocking, but this does not translate into downtown Mogadishu. Go and see for yourself.
This damage comes in several forms. Londoners and tourists are unlikely to visit the area; businesses to relocate there, or developers to invest. And these are important factors: visitors bring money, and money and businesses bring jobs. Developers bring premises and new homes, and new homes – both social and private – are essential in an area where 25 per cent of households are overcrowded.
Almost as bad, many residents have internalized the narrative of Tottenham being destined to stay under the heel. Time and again local job-hunters feel they'd be judged by their postcode, their essential confidence undermined before they'd even sent their application.
Of course, the public image isn't the only issue here. Visitors come when they feel they have something they want to see, and there is a sore need for more entertainment for visitors and locals alike, particularly in the wake of the closure of the famed Mecca Dance Hall.
Businesses require more 'soft' infrastructure too. As unromantic as a local coffee chain may be, more facilities such as these, with chemists, high street banks and the amenities that modern office workers expect have a role in coaxing new employers to Tottenham.
What you can do
Developers need the scent of demand in order to take on the huge financial risks involved with new projects. Scaring away potential tenants not only undermines their willingness to invest, it also drives away the business rates and council tax that can be used to invest in the area.
Tottenham is not perfect. Fluffy exhortations to only look at the positive fail the area in a different way. But so does the propagation of an unfair, dismissive and ultimately intellectually lazy picture. The very act of doing a place down will continue to drag it down. This is a process in which everyone is complicit.
So you can help Tottenham too. Not by donating money (although there are plenty of magnificent local charities worthy of it). Not necessarily by visiting it. But simply by – the next time you join the conversation – thinking twice about the language you use, or the pictures you pick.
Join our new commenting forum
Join thought-provoking conversations, follow other Independent readers and see their replies