Northern Irish and need an abortion? It's not just your government that doesn't care, but the NHS too
Restrictive laws are forcing almost 1,000 Northern Irish women to travel to England every year for terminations, and the NHS is now trying to stop them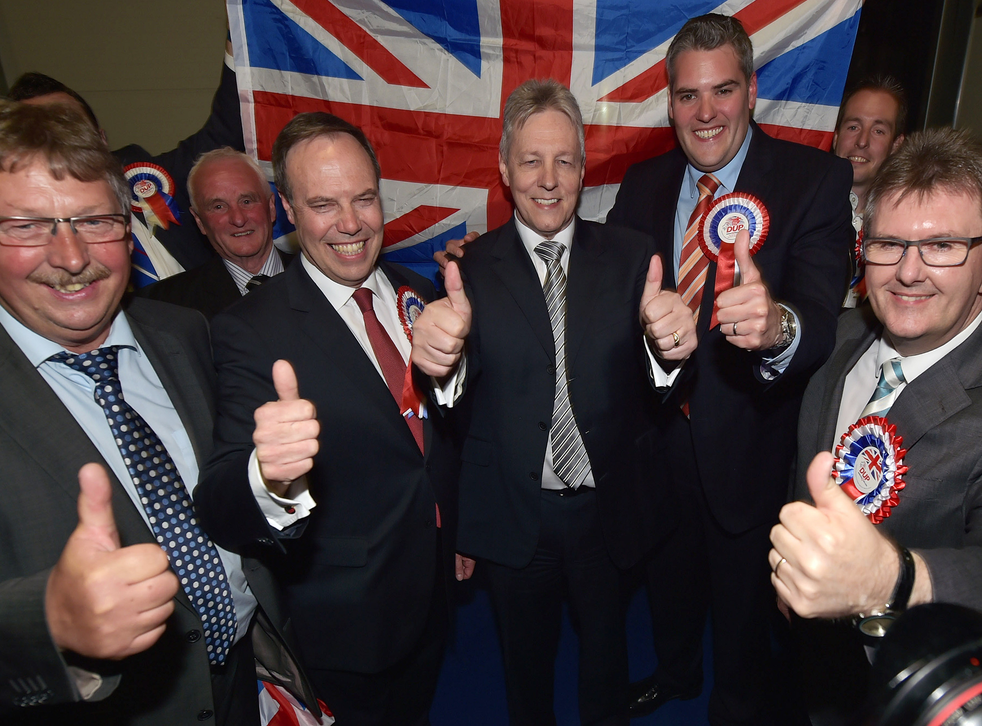 Today, on budget airline flights between Belfast and London, it is estimated that at least two women will fly from Northern Ireland to England for an abortion. Sixteen women will make the trip this week. Just under a thousand will undergo it this year.
On their return, they'll stem blood loss in tiny airplane toilets at 30,000ft, before straightening themselves out in the arrivals lounge at Belfast City Airport, and going out to tell their families what a lovely weekend "spa trip" they've had. We all know it happens, but no one, not least of all our politicians, will dare admit it.
When it comes to abortion, England has been cleaning up Northern Ireland's mess for decades. Unlike the rest of the UK, abortion is completely illegal in Northern Ireland, even in cases where the pregnancy is the result of rape or incest, or if the foetus is already medically dead within the womb. Of course, that doesn't mean that Northern Irish women don't have abortions, just that we're forced to leave the country to do so.
This week, the Court of Appeal in London is hearing the case of a Northern Irish girl who flew to England for an abortion in 2012 aged 15. The girl tried to access an abortion at an NHS England clinic, and was told that Northern Irish women have to pay for the services in England. The girl took her case to the High Court last year, which ruled that devolutionary powers had to be taken into consideration and as the Abortion Act 1967 did not apply in Northern Ireland, there was no issue of discrimination.
This means that for Northern Irish women forced to travel to England for terminations, it costs them just short of a thousand pounds for the flight, accommodation and procedure costs. For all but the wealthiest women, this is a small fortune almost impossible to raise at short notice. It is now up to the court to decide what the best plan of action is.
Of course, the priority of English doctors should be the healthcare and wellbeing of English women, especially as funding cuts put greater strain on services. But the policy is hugely damaging for Northern Irish women already living under horrific restrictions.
New figures released yesterday revealed that 828 women with addresses in Northern Ireland had terminations in English clinics in 2014, although the true figure is believed to be much more than this as many give fake addresses to avoid detection because they fear prosecution at home.
The responsibility for these women lies solely with our politicians at Stormont. As I write this, they sit patting each other's backs as they stoically enact God's wishes against the tyranny of hysterical women who can't make up their own minds. They show no sign of changing any time soon.
Why is this? Part of the answer lies in the complete lack of diversity in Stormont. Northern Ireland's parliamentary Pro Life Group, relentless in its opposition to women's reproductive rights, has 100 per cent male membership, which no-one seems to have a problem with.
Yet the power of pro-life groups in Northern Ireland has led to women's bodies being dictated by the government, with the ideas of "freedom" and "choice" becoming more and more distant and farcical as time passes. A major review of the laws by the male Justice Minister in April concluded that rape victims should not be allowed to access abortions. And just last week the Northern Ireland Justice Committee, again 100 per cent male membership, brought forward proposals to make women's access to abortion even harder.
As it stands, so many restrictions are already in place upon vulnerable Northern Irish women. For the few who manage to make it across the sea in the face of every social pressure, legislative loophole and practical barrier possible in order to arrive at the door of a London clinic, don't make an impossible price tag be the final, insurmountable hurdle.
So my message to NHS England is this: Northern Irish women should not be your responsibility, we are Stormont's and Stormont's alone. But they continue to shirk this responsibility with the squeamishness of teenage boys and the self-righteousness of pulpit preachers. So when we do turn up at your clinics, frightened and alone, bear on us the compassion and dignity that Stormont continues to deny us.
Register for free to continue reading
Registration is a free and easy way to support our truly independent journalism
By registering, you will also enjoy limited access to Premium articles, exclusive newsletters, commenting, and virtual events with our leading journalists
Already have an account? sign in
Register for free to continue reading
Registration is a free and easy way to support our truly independent journalism
By registering, you will also enjoy limited access to Premium articles, exclusive newsletters, commenting, and virtual events with our leading journalists
Already have an account? sign in
Join our new commenting forum
Join thought-provoking conversations, follow other Independent readers and see their replies