Not fit for the shirt: Why Bolton Wanderers should shun Quick Quid as a sponsor
Supporting a football team is about more than what happens on the pitch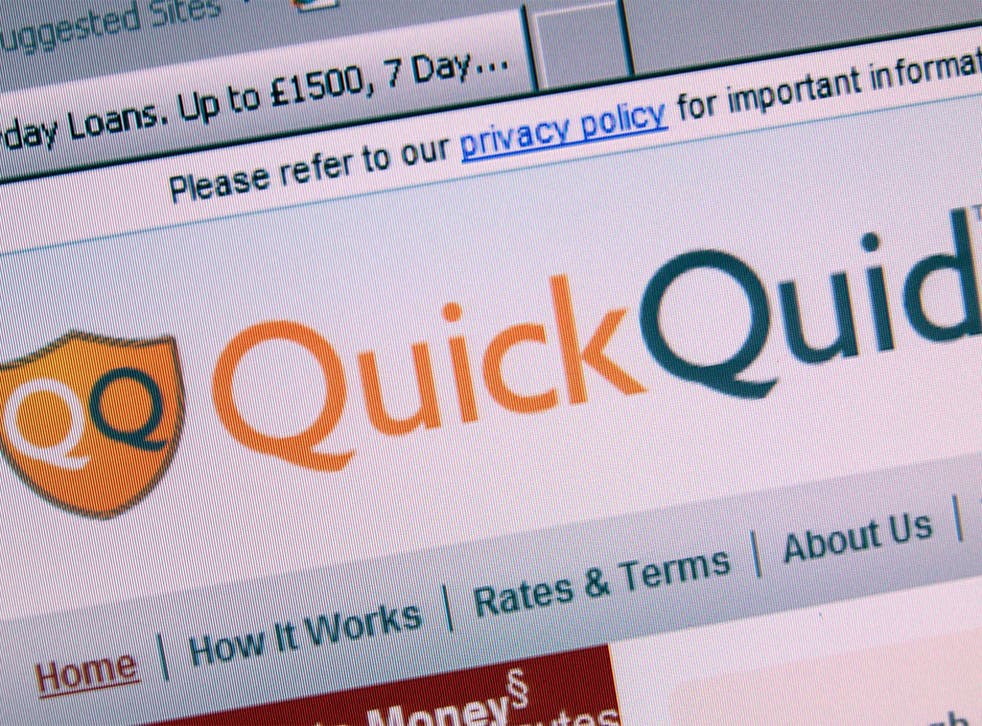 There are times in the life of every football fan when you ask yourself why you bother. Why you put in all that effort, money and emotional energy into watching your team, only for them to let you down. As a Bolton Wanderers fan, I've had more than my fair share of 'why?' moments.
Of course there is a flip side: victory against Red Star Belgrade; holding the mighty Bayern Munich to a draw; the pride at seeing legends of the game such as Djorkaeff, Hierro and Kevin Davies pull on the white shirt of my beloved team.
But it's not just what happens on the pitch that makes it all worthwhile. It's that feeling of being part of something - that the fans, staff and players are all contributing to a club that is bigger than the sum of its parts.
In the last couple of years we've managed to come through tough times – on and off the pitch - and stick together. Until now.
On Wednesday the club announced that it had signed a deal which meant the payday lending company Quick Quid would become the club's "principal sponsor." This means that not only would the players' shirts bear the logo, but it would be plastered across the stadium, website and training kit.
With a seemingly straight face, Chairman Phil Gartside claimed that "both parties wanted to develop a partnership that engaged with all elements of the football club and community, and as much as anything else, to bring some real fun to matchdays."
I'm all for fun on matchdays. But the first word that springs to mind when I think of payday lenders isn't "fun."
Not when one in three payday loans are taken out to pay off another loan. Not when some payday lenders were found to have broken 13 of their 14 promises on their 'good practice' charter. Not when a 36-year-old father from Bolton doused himself in petrol and set himself on fire, less than a mile from Bolton's Reebok Stadium, telling passers-by he'd "had enough. I'm in debt and poured petrol over myself."
Quick Quid wasn't one of the companies involved and the coroner declared an open verdict. But Anthony Breeze had received calls and text messages from several payday loan companies on the evening before and the day of his suicide.
I work on a campaign for change in the payday loan industry run by Citizens UK, but you hardly have to be an expert to see that none of this quite counts as "fun".
This is why I started a petition on the change.org website. I wanted a place where Bolton fans' views on this deal could be heard. I wanted the chairman and board of directors to understand the strength of feeling there is among the fans and the people of the town. But most of all, I wanted this decision to be changed.
Because although I've stuck with my club through thick and thin, there comes a point where you simply have to draw a line and say enough is enough. For better, for worse, but not for this.
Of course, there is still time for the contract to be cancelled. The football club can still do the right thing and live up to its claims to be a "family" and "community" oriented club. But if that doesn't happen, I personally won't be able to attend matches until the club rids itself of this shameful association. We've have been through some ups and downs, and it's been a heck of a ride, but this is one "why?" too many.
Register for free to continue reading
Registration is a free and easy way to support our truly independent journalism
By registering, you will also enjoy limited access to Premium articles, exclusive newsletters, commenting, and virtual events with our leading journalists
Already have an account? sign in
Register for free to continue reading
Registration is a free and easy way to support our truly independent journalism
By registering, you will also enjoy limited access to Premium articles, exclusive newsletters, commenting, and virtual events with our leading journalists
Already have an account? sign in
Join our new commenting forum
Join thought-provoking conversations, follow other Independent readers and see their replies