Nothing can make up for the trauma of Rotherham's abused young girls, but many more heads must roll
The council cannot just brush off 'industrial scale' abuse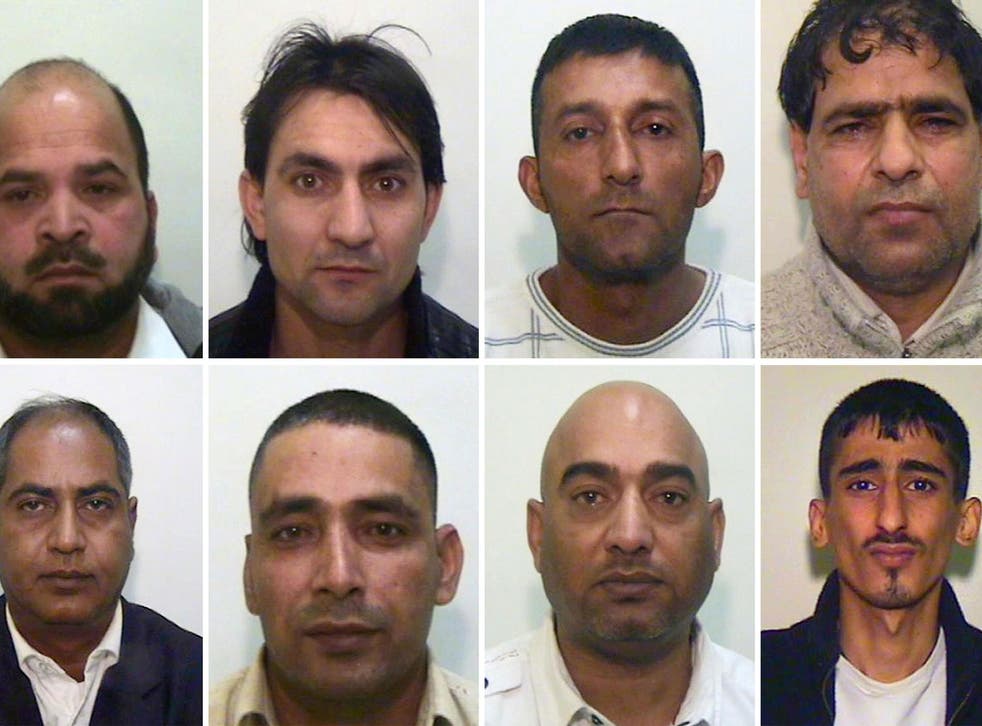 There are many staggering things about the Rotherham abuse scandal. The number of victims – 1,400 accounted for, but possibly many more, according to the report by Professor Alexis Jay.
The casual way young girls were taxied from school gates to dens of abuse. That no one was prosecuted for more than a decade, and still only six have been brought to justice. That victims were arrested for being drunk and disorderly, and that their parents were seized as they tried to rescue their daughters from abusers' homes, while the perpetrators' crimes were ignored.
That police, social workers and council officials were afraid of undermining "community cohesion" in going after the abusers because they were mainly of Pakistani origin. The way Rotherham Council's safeguarding children board tried to suppress, and then heavily redacted, details of one of the cases, including the ethnicity of gang members. And, after all this, that the council tried to take out a taxpayer-funded High Court injunction to ban The Times from reporting what care workers knew.
It is also staggering that Shaun Wright, who was the Labour councillor responsible for children's services during the scandal, believes he can continue in his current job as Police and Crime Commissioner for South Yorkshire.
Yesterday Mr Wright said it was easy, "with the benefit of hindsight", to accuse him of failing to act, and that he did not realise the extent of the abuse in Rotherham was on an "industrial scale". Yet the Jay report makes clear Mr Wright was alerted to sexual exploitation and grooming of young girls in Rotherham a number of times between 2006 and 2010.
As recently as 2012, Mr Wright accused the Times journalist investigating the scandal of "picking on Rotherham". But in any case, why does something need to be on an "industrial scale" before tough action is taken?
With breathtaking arrogance, Mr Wright has so far ignored widespread calls, including from his own party leader, Ed Miliband, to step down from his PCC role because, he says, he can bring his experience in Rotherham to the policing job.
This is a sick joke at the expense of the exploited girls and young women whose lives have been ruined not only by their abusers but by an uncaring, neglectful and arrogant council bureaucracy that cares more about "safeguarding" its reputation in the press and political correctness than children in the area it oversees.
Having been serially let down by social workers, police and politicians over more than a decade, the victims need to have confidence that the "system" is responding to this horror and that people are accountable for failure. As with the Baby P and other child abuse scandals, council officials always pledge to "learn lessons" and yet nothing ever seems to change.
Even if we allow Mr Wright's "benefit of hindsight" get-out as an excuse, he should acknowledge that his position of power in the police service now is not compatible with a pledge by all to "learn lessons". Roger Stone, the leader of Rotherham Council, has resigned, but this is not enough. Mr Wright and Joyce Thacker, director of children's services in Rotherham, should go too.
On its website yesterday, Rotherham Council chose as its top line from the Jay report that "services to protect young people at risk from child exploitation in Rotherham are stronger and better coordinated across agencies today than ever before". Prof Jay may have found this, but the fact that this is the conclusion Rotherham choose to prioritise shows a council unwilling to face up to its own shortcomings.
So what is there to learn? The Jay report found that individual social workers tried repeatedly to get their superiors to act on so many instances of grooming, rape and exploitation, only to find a PC-obsessed bureaucracy slamming the door.
Perhaps the new Frontline programme - a Teach First for social work, where the pushiest, most assertive graduates are fast-tracked into this difficult profession - will make sure more council chiefs and members of safeguarding children boards are challenged earlier on.
Yes, many councils are undoubtedly obsessed by political correctness. As my colleague Yasmin Alibhai-Brown said yesterday, while individuals from all races and classes belong to grooming gangs, the Rotherham report exposes the "anti-racists, academics and time-serving public service workers who have been defensive and unwilling to condemn what they should".
What Rotherham also shows us is that the epidemic of sexual abuse in the UK is not just something that existed in the dingy past, in care homes in the 1970s, at the hands of megalomaniacs like Jimmy Savile and Cyril Smith. Because of Savile and Smith we have allowed the term "historic sex abuse" to immunise us from what is happening in our present, in today's towns and suburbs.
Rotherham has a lot to answer for, but it is not alone in harbouring abusers who continue to commit crimes today. A review ordered by Theresa May into historic child sex abuse must be widened into a full public inquiry or royal commission into abuse, past and present.
Join our new commenting forum
Join thought-provoking conversations, follow other Independent readers and see their replies