Oh come, all ye Romanians, useful and delightful
Like a garish sheet hung over a dirty window, political desperation is obscuring the facts on immigration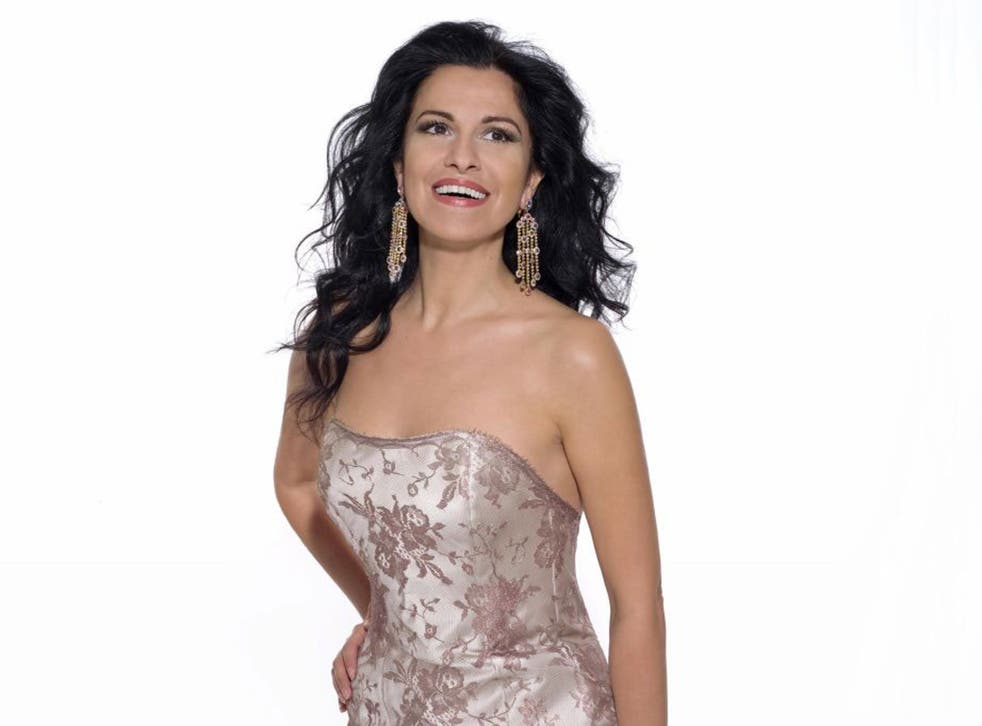 If you're looking for a last-minute stocking filler, I can recommend the newly released CD by opera superstar Angela Gheorghiu, who has recorded an album of Christmas carols in her native Romanian entitled O, ce veste minunatã – roughly translated as "Great tidings upon us". Not only is it very beautiful, it is a fine example of a Romanian export, and a reminder that, actually, Romanians (and their country neighbours Bulgarians) are not, in fact, a 27-million strong horde of beggars about to descend on Britain come the New Year, but two nations with a rich and deep heritage and much to offer Britain.
It is worth remembering this because, to read the coverage of how Britain is preparing for the new relaxed visa rules for Romanians and Bulgarians from 1 January is to think that 27 million people will arrive here, claiming benefits and putting a strain on our schools and hospitals. It is not just Ukip peddling a hard line on further EU immigration, but a Tory Prime Minister.
It is easy to see why David Cameron is doing it – despite what should have been a terrible year for Ukip, of failing to win a by-election and having a senior figure exposed for his views on "Bongo Bongo Land", Nigel Farage's party's position in the polls remains strong, in the late teens. But it is, still, remarkable that Cameron has effectively torn up his party's decades-long held position on European enlargement, by announcing restrictions on the movement of people from future accession countries.
The Conservative Party's raison d'être in Europe was always wider, not deeper; enlargement of the EU to incorporate former Communist states – the post-Cold War Europe envisioned by Margaret Thatcher – and in turn weakening the influence of France, Germany and Benelux nations; spreading the boundaries of free trade and boosting the economies of former Soviet-bloc states. As pro-European protesters in Kiev's Maidan cry out to become members of the EU, and US senator John McCain says the West is with them, Cameron's Britain shouts back that if Ukraine ever joins the EU, we don't want its workers to come here. From now on, people from new entrants to the EU cannot move to Britain if their national wealth is less than ours, and existing EU migrants will not be able to claim benefits for the first three months in this country.
Tony Blair, the guest of honour at a fundraising dinner for Labour rising stars Gloria de Piero and Luciana Berger last week, gave a blistering defence of immigration, telling the audience that the UK is "best when we are outward looking", and he is right. It was under his government that, in 2004, Britain opened the door to hundreds of thousands of Poles. Ed Miliband has since distanced his party from the Blair government's enthusiasm. But this is surely distancing himself from the huge contribution Polish immigrants have made to our economy in the past decade.
In fact, Britain is not the "migrant beggar capital of Europe", to cite one newspaper's hysteria. Migrants contribute 35 per cent more to the Treasury in taxes than they take out in benefits and services, according to The Economist. Last week The Sun drew its "red line" between Britain and the rest of the EU, and published a poll showing that voters want Cameron to limit immigration. But there was one finding that YouGov uncovered that The Sun didn't publish: 23 per cent believe that more than half of migrants are on benefits. The reality is only 5.9 per cent, according to the Government's own figures.
But the Tories have allowed the facts to go astray because they believe this is the only way to peg back Ukip in the polls. So, Cameron's announcement of new policies on EU migration this week was tied to a prime ministerial visit to a raid in Southall, seeing for himself the cramped conditions in which illegal immigrants were living. But the immigrants were Indian nationals, not Eastern Europeans. Yet, last month he was in Delhi and Calcutta appealing for Indians to come here. His position on immigration is as ramshackle as the suburban shed he clambered into; like a garish sheet hung over a dirty window, political desperation is obscuring the facts.
On Friday, William Hague welcomed the start of Serbia's EU accession negotiations by saying "the UK remains a strong supporter of EU enlargement". But the policy announcement by Cameron means the reality is now different. The message is far from "great tidings upon us".
Blair turns heat on Balls
At that dinner for de Piero and Berger, Blair's speech was, I am told, followed by a similarly robust address by Ed Balls. Blair, who spent much of his time in Downing Street trying to avoid being bundled out of office by Gordon Brown, mischievously said of the Shadow Chancellor: "I've always wanted to be the warm-up act." Given the stories the next morning about Balls being given nine months to sort out Labour's economic policy, it's almost like Blair saw the bad news coming.
And it's goodbye to them
If there were a surer sign that, come the New Year, Westminster will be in full election mode (despite there being 17 months to go), it is the exodus of coalition special advisers. There is a sense now from all political parties that January 2014 marks the start of the real campaign, and it is time for those who do not want to stay the course until May 2015 to move on. There are various reasons for each person leaving, of course, but it is quite a list of departures: Dominic Cummings and Henry de Zoete (Michael Gove); Laura Trott and Oliver Dowden (the Conservative side of Downing Street); Sean Kemp (the Lib Dem end of No 10); Lisa Hunter (Iain Duncan Smith) and Alex Doorey (Grant Shapps).
A very middle-class plot
Earlier this year, after years of doorstep gardening and sharing a plot with someone else, I finally took over my own allotment. And one of the first things I did was order some asparagus crowns – which will hopefully, in three years, give me dozens of spears of delicious asparagus. But I got a bit carried away, and ordered far too many crowns for my little south London plot.
When I tweeted "I've ordered too many asparagus crowns" I realised how ludicrously middle class this sounded, so even added the hashtag #middleclassproblems. I was right, and it has made number 23 on Buzzfeed's 23 Most Agonising Problems of 2013. This was, indeed, the most middle-class thing I have uttered since I offered an Ocado delivery driver some egg-free caraway cake (he turned it down). But the list (or listicle, as I discovered this is called) shows how we have become a nation embarrassed by the middle class. Is this since Cameron became Prime Minister? Has the doyen of the breadmaker made being middle class the worst thing since, er, unsliced bread?
Register for free to continue reading
Registration is a free and easy way to support our truly independent journalism
By registering, you will also enjoy limited access to Premium articles, exclusive newsletters, commenting, and virtual events with our leading journalists
Already have an account? sign in
Join our new commenting forum
Join thought-provoking conversations, follow other Independent readers and see their replies