One crucial clause is missing from this PIP reform, and its absence will dismay disabled people
The current assessment takes a narrow view, asking whether a disabled person can or can't perform everyday activities. This needs to be more nuanced.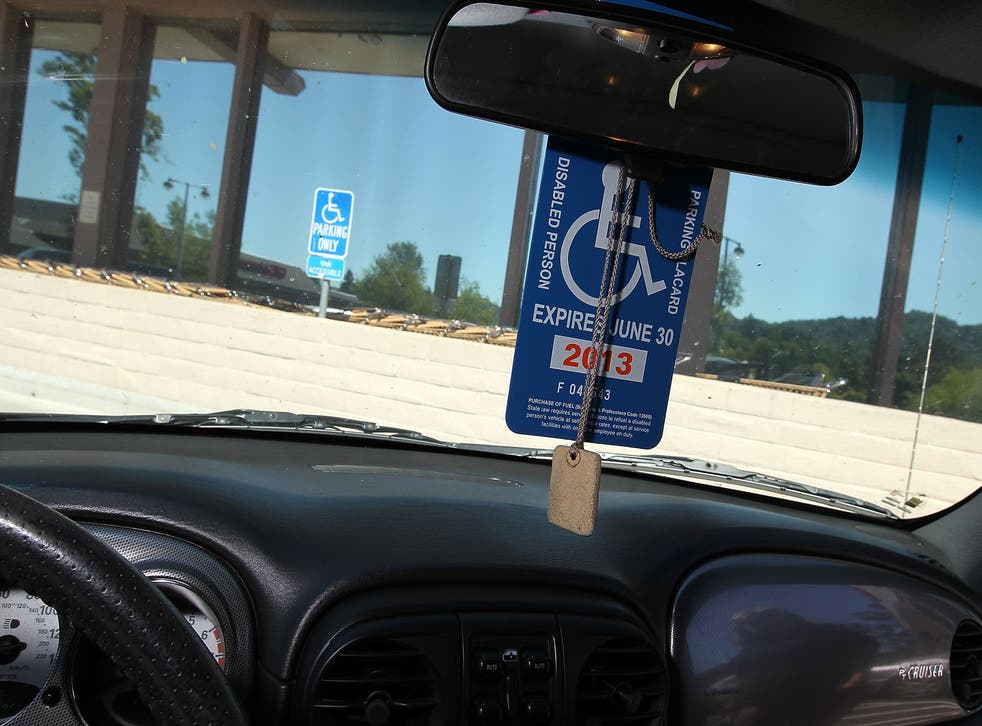 The summer of 1998 was when my own personal journey with disability began; working as a camp counselor and lifeguard in the USA the summer after my final year exams I had a severe dislocation to my shoulder and needed surgery to repair it before flying home. Over the following years my world altered from that of a fit young law graduate with the world at my feet to one of unexplained pain and increasing disability.
Graduate jobs were elusive – I applied for many, often doing well in the early stages but always being rejected on health grounds and told to reapply 'when I was better'. So I found myself in a twilight world of surgery, physiotherapy, pain, medications and part time work, whatever I could find to fit around the demands of NHS appointments and rehabilitation.
After a few years I was persuaded to apply for Disability Living Allowance, and did so reluctantly as I did not want to perceive myself as disabled. Neither it seemed did the Department for Work and Pensions as they rejected that initial claim based upon the assistance I needed to cook and manage washing and dressing with a permanently dislocated shoulder. A further application led to an initial award of low rate care DLA for one year, as everyone, including myself expected me to recover with further surgery.
Deterioration
That recovery never really happened and over the following 15 years the only reliability in my life was the deterioration of my physical health and repeated, failed, surgeries at timely intervals all of which reduced rather than improved my independence. I had to re-apply for DLA almost each year, as prior to a diagnosis of an incurable genetic disorder the awards I was given were - contrary to political rhetoric about immediate lifetime awards - quite correctly short term awards and for lower rates of care.
Eventually my mobility was so impaired that I qualified as someone deemed "virtually unable to walk" for the stringent distance of 50 metres needed to qualify for higher rate mobility allowance and thus the Motability scheme (which leases cars to disabled people) because my joints dislocated so frequently whenever I moved. For me, Disability Living Allowance did exactly what it said on the tin – it provided a cash allowance to allow me to fund the barriers to the world caused by my disability and live as full a life as possible.
Despite campaign promises made by David Cameron, one of the first announcements in the Comprehensive Spending Review of 2010 was that Disability Living Allowance was to be scrapped and replaced by a Personal Independence Payment (PIP) - the stated aim being to reduce the money paid in benefit by 20 per cent. Many disabled people were supportive of the idea of reform to the existing DLA, but as details emerged about PIP it became clear that for the vast majority of sick and disabled people PIP would reduce rather than promote our independence in the way DLA had done so effectively since its introduction by the Major government in 1992.
Whereas DLA encouraged a very honest reporting of symptoms by taking into account the impacts of factors such as pain, fatigue or risk to life, PIP is to be a descriptor based benefit. A similar style to the feared and loathed work capability assessment for Employment and Support Allowance which assess individuals against fixed descriptors typically based on imaginary work related tasks. A typical answer on all my DLA forms would start "I can do that but…" and then go on to list the risks performing an activity would cause, such as dislocating my shoulder and wrist if I tried to lift a pan. PIP however looks at activities of daily living and mobility in a far more restrictive sense, asking more specifically about supervision and support than the way disabled people typically describe the challenges we face performing everyday activities. Unlike the "I can but" style of DLA, PIP is structured in a manner that requires more straightforward "I can't" answers.
Instead of the encouragement to explain consequences of activities, the emphasis is a narrower can or can't.
More than semantics
The one hope sick and disabled people had for PIP was the promise that the phrase "reliably, repeatedly, safely, and in a timely manner" would be included in the regulations; this would mean that each time an assessor considered an activity descriptor they would be legally obliged to view it through this prism: can the individual perform activities reliably, can they do this repeatedly, can they do it safely and can they do it within a timely manner? (e.g. within less than twice the amount of time the activity would take an average, non disabled adult).
This might seem like semantics but when applied to a disabled person's life it is the structure that holds the frank reporting of symptoms in place. With "reliably, repeatedly, safely, timely manner" I will be encouraged to explain that I can walk a bit, but that ability to walk varies hugely. It is never reliable, requires significant medication to reduce the pain from dislocations enough to do at all, can't be repeated in any manner that would mean I had practical mobility and is unsafe as I constantly dislocate and often fall thus relying on help from strangers to pick me up and is so slow that elderly people with walking sticks overtake me.
Having that phrase embedded in the regulations would also mean much more straightforward and timely decisions could be made in appeal hearings as there would be no ambiguity about the factors influencing ability to perform a task. So it is both puzzling and distressing to disabled people that the Department of Work and Pensions have now refused to make it part of the regulations, instead delegating it to the guidance that decision-makers use.
Vital distinction
This distinction is tricky to understand but important. If something is within regulations there is a direct legal duty to use it as part of the assessment, if it is in the guidance there is a legal duty for the decision-maker to refer to and interpret that guidance. This has important practical consequences; the clarity provided by the inclusion in regulations would mean that contested decisions could be considered more safely, through a reliably objective national framework without the hundreds of thousands of appeals which have become a fixture within the Work Capability Assessment, clogging the tribunal services and placing a further burden on tax payers to fund an assessment system with an almost automatic appeal process built in to deal with the failings of the structure of the assessment.
Without this vital qualification sick and disabled people's greatest fear is that the mistakes of the WCA will be endlessly repeated, reliably causing distress and deterioration in health as individuals the public would consider to meet their definition of "disabled" lose their ability to live independently. We fear predictably timely delays as appeals are heard until eventually, and gradually, some clarity is developed by the precedent established by tribunal decisions. There is a very obvious way to avoid the same cost to lives and the taxpayer's purse we are still seeing in WCA appeals, include the phrase "reliably, repeatedly, safely, timely manner" in the regulations from the start.
Register for free to continue reading
Registration is a free and easy way to support our truly independent journalism
By registering, you will also enjoy limited access to Premium articles, exclusive newsletters, commenting, and virtual events with our leading journalists
Already have an account? sign in
Join our new commenting forum
Join thought-provoking conversations, follow other Independent readers and see their replies