Our shameful hierarchy - some deaths matter more than others
Why is the slaughter in Boston more shocking or newsworthy than the deaths in Iraq?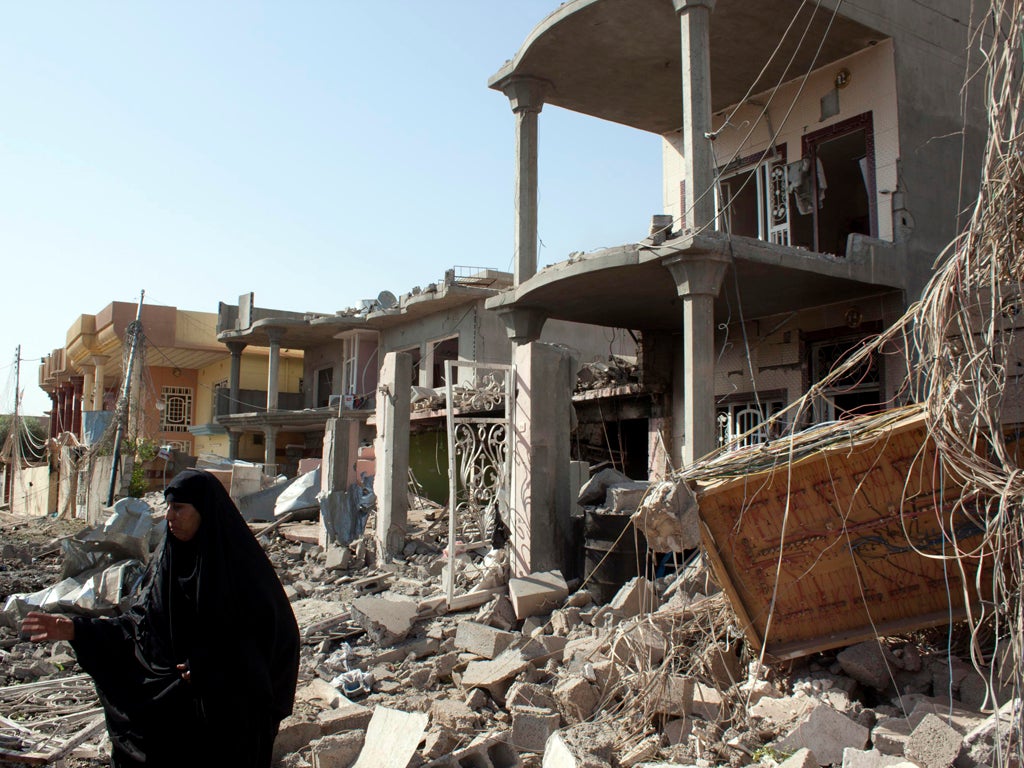 I was on a train when I learned of the Boston bombing.
Many of us will remember exactly where we were when the atrocity began trickling into the headlines. The images were of a familiar sporting event hellishly disrupted: runners with multi-coloured vests fleeing, disorientated; well-wishers who moments ago were cheering loved ones, now surrounded by blood and carnage.
Before the news hit me, I tweeted about a meeting I'd just attended: a few rebuked me, suggesting that such a tweet was a self-indulgent distraction from the emerging news. One even demanded Ed Miliband sack me; from what exactly, I'm not sure. But the presumption was that it was almost tasteless not to focus exclusively on the Boston horror. Mundane commentary should be suspended out of respect. Tweets can be secular prayers – except for those who opted to tag their tweets with #prayforboston – and I added my own: "Horrified by the scenes in Boston. The killing of innocent civilians is an affront to all our humanity. Solidarity and thoughts with Boston."
But it was a subsequent tweet that provoked uproar among some. It was drawn to my attention that, the same day, a succession of car bombs had murdered large numbers of Iraqis. And so I added: "Thoughts with the people of Iraq, too. At least 31 dead in yet another day of bombs. Horrific." A tirade of abuse – admittedly from a minority – followed: stripping the venom away, the essential argument was that such a tweet was a political statement, attempting to water down the significance of the Boston bombing by putting it in a context of far greater bloodshed elsewhere. We should not be focusing on the dead and maimed in Boston, because such nightmares are a daily occurrence elsewhere and are yet ignored – or so my tweets were interpreted.
Shamefully, I defended myself by pointing out that I had tweeted about Boston first. Why would I do that, asked other detractors. We are all made of flesh and bone; we are all humans who have fears, aspirations and insecurities. We all fall in love, have dreams we'd like to realise, do things we regret. Why is the slaughter of innocent people in Boston any more shocking or newsworthy than the deaths of Arabs?
The former editor of the Mirror, Roy Greenslade, calls this the "hierarchy of death". Referring to Northern Ireland Troubles, he wrote of how "in the first rank – getting the most prominent coverage – are British people killed in Britain; in the second, the security forces, whether army or RUC; in the third, civilian victims of republicans; and, in the fourth, garnering very little coverage indeed, the victims of loyalists." In other words, newspaper editors made a judgement on the newsworthiness of blood being spilled based on the perceived value of the lives lost.
It's wrong to simply blame newspaper editors, of course. If we are all to be honest with ourselves, our level of shock and distress at death is often tempered by various factors. "Cultural proximity" is certainly one. American cities seem familiar to us; we share a language; the way their citizens live their lives seem similar to our own, allowing us to empathise more easily. The way Iraqis live may seem difficult to comprehend, almost another world to many of us. And then there is the sense of what is normal. A bomb going off on US soil is certainly a rarity indeed; thousands of bombs – whether hidden in cars or dropped from aeroplanes – have detonated in Iraq over the last decade. We expect Iraq to be bombed, and so the victims remain faceless to us; the emotional impact of thousands of deaths – for most – is almost nil.
This hierarchy of death emerges in other conflicts, too. A study of Associated Press reports on the Israel-Palestine conflict found that Israeli deaths were covered at twice the rate of those of Palestinians. Or take the Democratic Republic of Congo, the site of the bloodiest conflict since the Second World War. It is estimated that over five million people have perished since the late 1990s, and yet it has barely punctured public consciousness. Yet conflicts in the Balkans – dreadful on their own terms, but significantly less bloody – dominated headlines throughout the 1990s. It undoubtedly had much to do with the fact the victims there were Europeans.
It would be reassuring to claim that those who die closer to us – for example, in the community in which we live – will provoke the greatest emotional impact it hits home harder. But many young black men die violently with little media coverage; there are many explanations, many of them deeply uncomfortable.
Sheri Parks, a professor of American studies at the University of Maryland, has coined the term "Missing White Woman Syndrome", arguing that the deaths of black women – and particularly black men – were often ignored in comparison. It was affluent, young, pretty white women suffering harm who were the most likely to provoke a media frenzy. Madeleine McCann is, of course, one of the most famous missing little girls of our times. Would she have received the same level of attention if her parents were a working-class couple – and black or Asian, for example?
Much of this may seem like stating the obvious, and that is disturbing in itself: it suggests that we are almost resigned to what is treated as a mere fact of life. But placing human suffering into hierarchies allows injustices to continue without scrutiny or challenge; and it distorts our understanding of the reality of conflicts. It undermines a universal, shared sense of humanity. It is, ultimately, a manifestation of prejudice.
So no – to answer my Twitter detractors – I do not believe the unbearable horrors that take place on a daily basis mean the anguish of Boston is somehow irrelevant. But all of us have a responsibility to challenge our own prejudices, and to work on empathising with fellow humans who suffer in lands distant – in miles or culture – from our own. Failing to empathise with suffering allows us to tolerate it; and, in doing so, we become complicit in its existence.
Join our commenting forum
Join thought-provoking conversations, follow other Independent readers and see their replies