Oxfam has it right, it's time for aid organisations to see Africa differently
We need to move past the stereotypical images of poverty and helplessness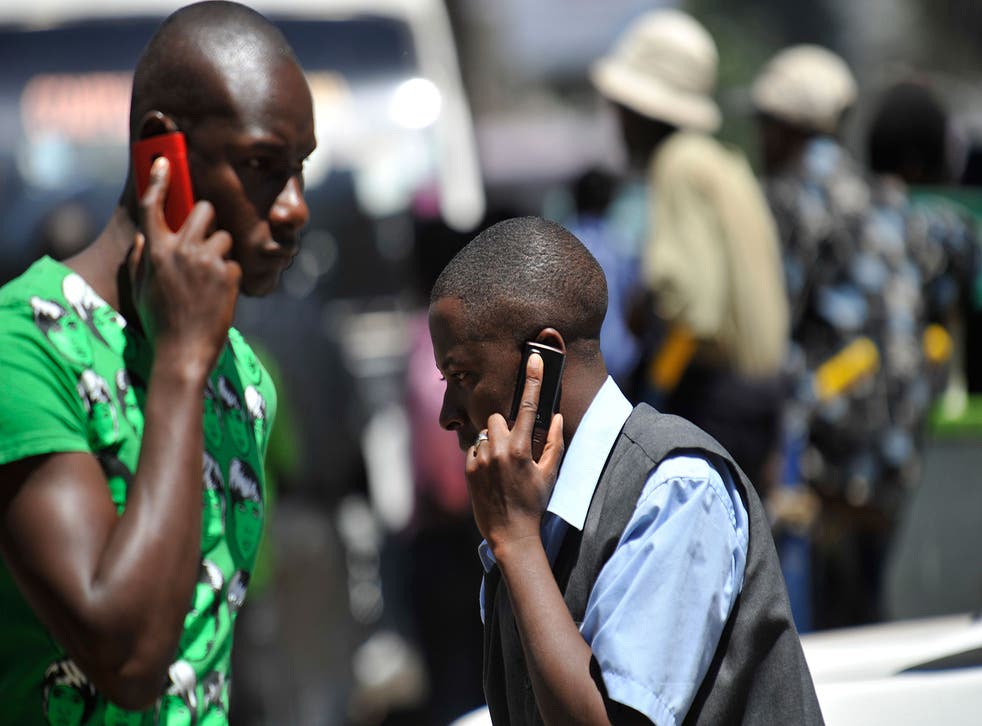 Last night millions of Britons watched the incredible images of the BBC's new Africa series. The programme sought out the kind of stunning backdrops that would surprise and captivate – forcing viewers to see the continent in a new light. Now Oxfam is trying to do a similar thing in order to solve an image problem that threatens to undermine support for efforts to end global poverty.
The conundrum for Oxfam and others looks a bit like this: "if images of starving babies produce a strong emotional reaction, and therefore strong financial and political support, how are we going to show that we're making progress? People won't keep donating if they think nothing has changed - but we know this recipe seems to work."
The negative connotations that come with the term "Africa" are something that many people working on global poverty have been frustrated by for a while. Anger over "poverty porn" and the damaging image it projects have long been the basis of calls for a change of tack. Now it seems Oxfam has stepped up to the plate: their See Africa Differently campaign encourages people to think again about the continent and the people who live there. It might not seem like a big risk but those who balance the books tell us it's our hearts, not our minds, that control the charitable impulse.
Change of tack
Financial support enables charities to keep delivering the sort of programmes that save hundreds of thousands of lives each year. Political support helps persuade politicians to take actions which improve the lives of millions. Both are vital if you believe that for as long as we retain the capacity to help the poorest and most vulnerable people in the world, we should. So why is Oxfam taking a risk by departing from the tried and tested?
A quick root through the existing work on attitudes to this sort of thing reveals a very confused public. Polling published over Christmas shows that 76 per cent of the UK public say they know "not very much or nothing at all" about aid. We know too that people feel they've been giving money for a generation now but not much appears to have changed. The strength of support for 'aid' or 'development' varies in line with the amount of knowledge a sample has. Ask the average UK citizen if we spend too much on aid they might well say yes. Ask how much we spend and the answer could well be ten times the true figure. It's no surprise then that most people's understanding of terms like "Africa" are fairly shallow and based on distressing images found in humanitarian news reports, Comic Relief and fundraising adverts.
These pictures of despair mask a story of progress. Unless you're lucky enough to travel there you might not realise that they mask the potential of a land bigger than China, India and the US put together, in which over 50 cities have million-plus populations and mobile phones are used effectively for banking, pharmacy and farming. They mask a consumer market worth over $800billion, airlines that invest in state of the art Dreamliners and economies that are set to be worth over $2 trillion by 2020. That's a lot of iPods, coffee machines and middle class miscellany that don't fit the fundraising script.
A nuanced Africa
Oxfam's campaign is a brave one, for two reasons. First, it recognises the problems caused by putting the 80s Africa on repeat for the last 25 years and seeks to shift the tone away from poverty and despair to one of hope. If we want to pursue the reality of Africa as just another place - with high rise offices and high street shops then we will need to find a more subtle rallying call.
Second, the domestic political climate is fairly hostile. Many people returned to work to headlines suggesting that we should give a chunk of the aid budget to the military and next week the Spectator magazine features aid on its frontpage, making the bold claim that "it doesn't help".
The battle lines are fairly well defined for a year in which Britain chairs the G8 and steps up its aid budget towards 0.7 per cent of GDP. The case for aid spending is a cocktail of moral imperative, strategic diplomacy or a canny commercial investment. The case against is usually based on perceptions of inefficiency, question marks over results and the prioritisation of poverty reduction according to borders. One thing that even the most outspoken critics of aid agree on is the need to update people's perceptions of Africa. Oxfam has risen to that challenge, but whether the gamble pays off remains to be seen.
Register for free to continue reading
Registration is a free and easy way to support our truly independent journalism
By registering, you will also enjoy limited access to Premium articles, exclusive newsletters, commenting, and virtual events with our leading journalists
Already have an account? sign in
Join our new commenting forum
Join thought-provoking conversations, follow other Independent readers and see their replies