Philpott verdict: Blame the man, not his class
When these sorts of horrors take place it is natural to look for wider lessons - but here that impulse must be resisted. This is simply a story of nauseating cruelty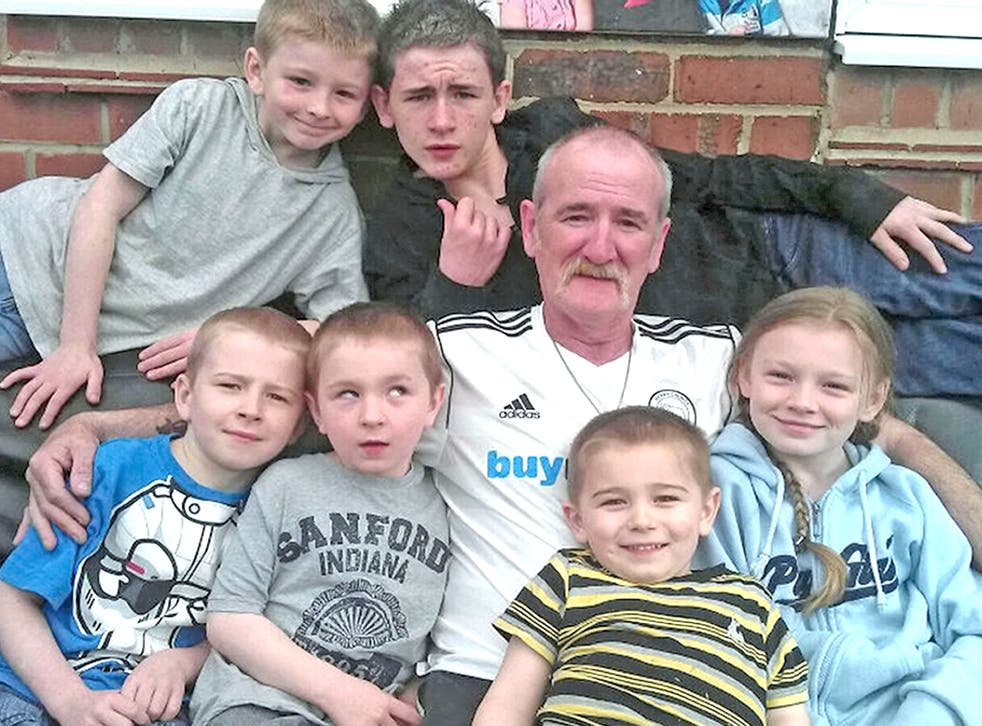 It's one of those horror stories in which even hyperbole reads like offensive understatement. Six children, the youngest a five-year-old boy, died in a fire planned by their parents Mick and Mairead Philpott, and their accomplice Paul Mosley. Six children who will never grow up, fall in love, or lead independent lives free of the monstrous clutches of the people who were supposed to be their carers.
My brother recently became a father for the second time; he is besotted with his two beautiful young children. For most of us, having either experienced or witnessed the unique love a parent has for those they bring into the world, it is beyond the reaches of our imagination that anyone would contemplate putting their children in any harm. Most parents lose sleep over the safety of their children; worst-case scenarios haunt them.
Not so with Mick Philpott. His mistress, Lisa Willis, had walked out on him, taking their children as she left. And so he devised a sickening plot: to set fire to the house, emerging as a hero as he rescued the little ones from their beds, and implicating the lover who jilted him. But the flames devoured the house far quicker than his inhuman plan had predicted, and Jade, John, Jack, Jessie, Jayden and Duwayne perished. "It wasn't meant to end this way," were Philpott's reported words after he had snuffed the life out of six defenceless children. Today the Philpotts and Mosley will learn what sentence they will receive.
As they appeared at a press conference following this massacre, the couple wept uncontrollably. Perhaps it was partly orchestrated, though presumably they had enough humanity to feel grief at how their grotesque plot had turned out.
But Philpott's subsequent behaviour was hardly suggestive of a man consumed with misery. He tried to frame his neighbour, Adam Taylor, who described how his "world really had come to an end" when he was arrested. The mortuary manager described a man who seemed flippant when he visited the bodies of the children.
As the community of Allenton in Derby pulled together, raising more than £15,000 for the funerals of the massacred children, Philpott demanded any leftovers be given to him in Argos vouchers. He wanted the hundreds of teddy bears left to mark the dead children auctioned off, so the money could line his pockets. And now we know what the jurors were not told. This was a man who, 35 years ago, was jailed after stabbing his ex-girlfriend 13 times while she slept. When her mother tried to stop him, he turned on her, too. He treated women like possessions. Here was a violent, disturbed, misogynistic man.
When these sorts of horrors take place, it is natural to look for wider lessons. Here is an extreme example of what we already knew, that when harm comes to children, it is generally not strangers snatching them from the street. Harrowing though the truth is, it is mostly those closely known to them who are responsible.
There were already those who claimed that the Philpotts said something about modern Britain, about the shameless, overbreeding scroungers supposedly bleeding an over-generous welfare state dry. Mick Philpott was plastered all over sections of the press in 2006 when he demanded a bigger council house. He appeared on the Jeremy Kyle Show; he even took part in reality TV with Ann Widdecombe.
When the tragedy happened, right-wing shock-jock Carole Malone suggested that they may have brought the massacre on themselves because they were on benefits. "The family became a target a couple of years ago," she argued; they had "probably upset a lot of people", brought "attention to themselves", and had "many enemies out there because they were seen to be on benefits".
The truth is that the Philpotts say nothing about anyone, except for themselves, just as the serial murderer GP Harold Shipman said nothing about middle-class professionals. There are, and have always been, a small minority of individuals capable of breathtaking cruelty. The Philpott case relates in no way to people on benefits in this country.
Of 1.35 million families with children in which at least one adult claims out-of-work benefit, there are 190 with more than 10 children; and, of course, those large families are not headed by killers. Most people on benefits have recently been in work: indeed, one in six of the workforce has claimed Jobseekers' Allowance at some point in the past two years.
This is a story about nauseating inhumanity, of inexcusable cruelty. The perpetrators of this horror should be locked away for as long as the law allows. We should look at how we can strengthen our social services to ensure that these tragedies never happen again. But the lessons to be drawn are limited indeed. The number of parents capable of this barbarity are few.
Register for free to continue reading
Registration is a free and easy way to support our truly independent journalism
By registering, you will also enjoy limited access to Premium articles, exclusive newsletters, commenting, and virtual events with our leading journalists
Already have an account? sign in
Join our new commenting forum
Join thought-provoking conversations, follow other Independent readers and see their replies