PMQs: Inequality is at its lowest since 1986 - and David Cameron takes the session with that
Labour conspired to hand Cameron the win this afternoon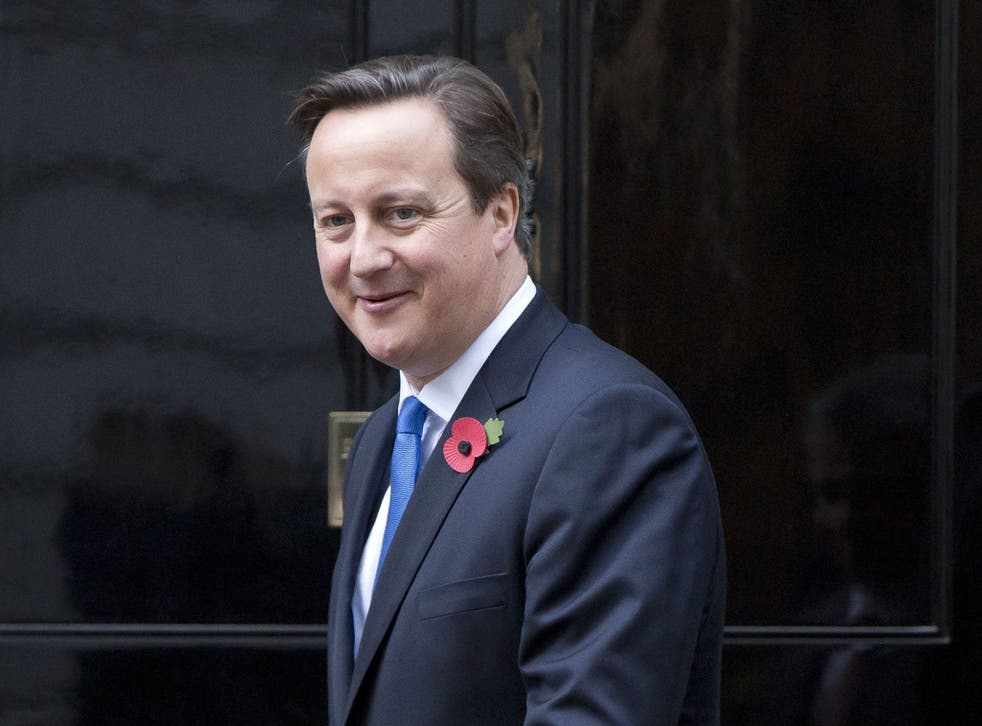 David Cameron made a good defence of the Government's record, for once, at Prime Minister's Questions today. He was ably assisted by four supporters: Ed Miliband; John Cryer, the Labour MP for Leyton; David Winnick, the Labour MP for Walsall North; and John Bercow, the Speaker.
The Labour leader asked all his six questions about the NHS, a sure sign that he was on weak ground. It was noted, silently, that he didn't ask about the shipbuilding redundancies in Portsmouth. Jobs ought to be a Labour subject, but he chose the safety of the national religion.
However, his line of questioning was so formulaic that it had almost no effect, and Cameron, who was well briefed, held his own. I counted the clichés out and I counted them back in again. Miliband said that Cameron's attitude was, "Crisis? What crisis?" He said Cameron was "out of touch" and he concluded with a flourish by saying that the NHS was "not safe in his hands".
Cameron waited until after Miliband had finished and could not respond before he hit him with the Falkirk selection. The Prime Minister said that the leader of the opposition was "like the mayor of a Sicilian town: 'They put me in and I don't want them to take me out.'"
When John Cryer asked if the Prime Minister were damning people who were proud to be members of trade unions, Cameron easily paid his respects to trade union members before saying how sorry he was that they were "led so badly by bully boys", and accusing United of intimidating not just witnesses in Falkirk but the leader of the opposition.
At this point the Speaker decided to intervene yet again. Previously he had interrupted the Prime Minister to tell the backbenches off for making too much noise (I get "bucketfuls of letters" from the public about it, he said). This time he told asked Cameron to "remember the essence of the question".
So when David Winnick asked if the unfairnesses inflicted on a cowed and impoverished nation were what our forebears fought the Second World War for, Cameron replied with a long recitation of what his Government had done for the poor, pausing only to say, "I'm keen to answer the question, Mr Speaker."
The most startling of the Prime Minister's claims was that inequality is at its lowest level since 1986. This is absolutely true, and was published by the independent Office for National Statistics in its "The Effect of Taxes and Benefits on Household Income" in July. Disposable income was more equally distributed in the UK in 2011/12 than at any time since the great increase in inequality under Margaret Thatcher.
When Cameron went on to proclaim "pay day lending regulated for the first time", which is less true, the Labour benches squawked with indignation, but one suspected self-doubt.
Register for free to continue reading
Registration is a free and easy way to support our truly independent journalism
By registering, you will also enjoy limited access to Premium articles, exclusive newsletters, commenting, and virtual events with our leading journalists
Already have an account? sign in
Register for free to continue reading
Registration is a free and easy way to support our truly independent journalism
By registering, you will also enjoy limited access to Premium articles, exclusive newsletters, commenting, and virtual events with our leading journalists
Already have an account? sign in
Join our new commenting forum
Join thought-provoking conversations, follow other Independent readers and see their replies