Politicians beware! It's live TV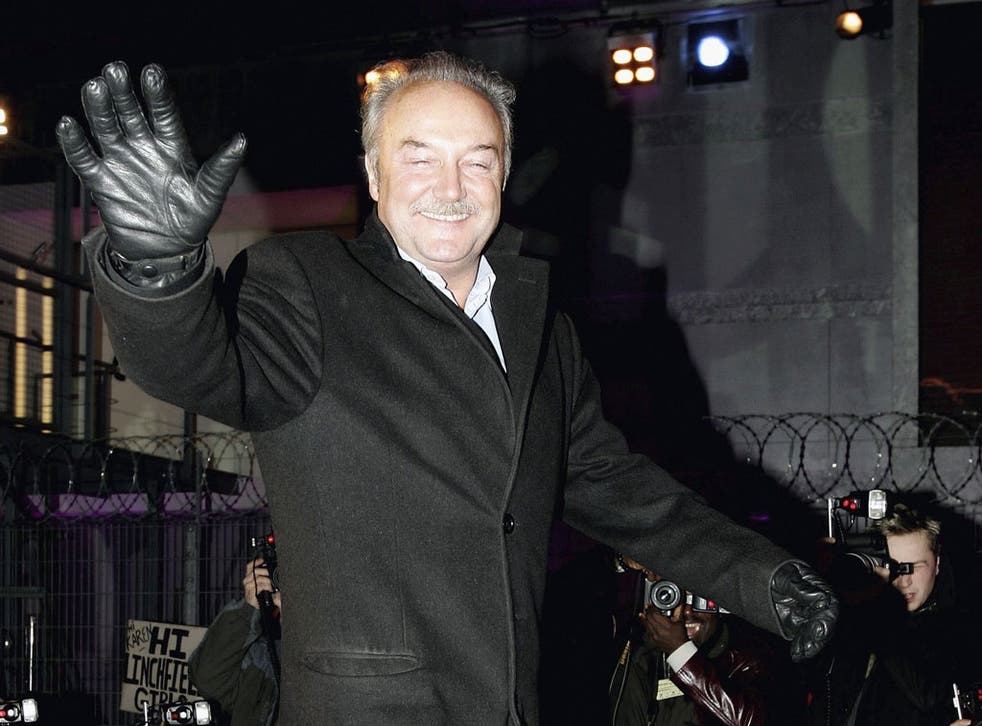 Television can make or break a politician – the three US presidential campaign debates achieved huge viewing figures of up to 67 million. Each day, the candidates used carefully staged rallies and personal visits to reach a wider audience watching at home, in the office, on their mobiles.
Social media has a growing role in modern politics, but television remains the key weapon in the fight for power. Over here, the Prime Minister recently signed up for Twitter, but relies on carefully chosen telly appearances to get his message across outside the Westminster village. Sadly, he seems curiously ill at ease in a studio.
In October 2005, on the eve of the Tory leadership contest, he made a brilliant speech without notes at party conference. Charismatic and confident, he said "I joined this party because I love my country. I love our character. I love our people, our history, our role in the world. This is the only party that understands … what we have been and who we are … I want people to feel good about being a Conservative again."
By 2012, his ratings have plummeted – particularly among women – in spite of attempts to target "ordinary" voters via chats on the Mumsnet website and interviews revealing his tastes in music, drinks and biscuits in the Tesco house magazine. That once-confident would-be leader is sitting on a sofa on a daytime chat show and looks a moon-faced dork. To win next time around (and hold Corby in the by-election this week), he has to connect with part-time workers, the unemployed, pensioners and anyone at home during the day. In a recession, that's more people than ever.
So you would think he would have acquainted himself with the rules of engagement before stepping onto This Morning with Philip Schofield last week. As a TV veteran, I'd be happy to give him free lessons, one of which would be to refuse to be in the same room as Keith Lemon – the outrageous comedian and TV host Leigh Francis – who preceded him on Thursday's This Morning, and hijacked proceedings by announcing "here's Tony Blair".
Things went down hill after that. Cameron thought he was booked to talk about an important new initiative to help dementia sufferers – but the producers (without telling him) decided to focus on child abuse. He should never have accepted a piece of paper from Schofield on which were written the names of alleged Tory paedophiles plucked from the internet, even though he didn't read it. The stunt was crass. It was cringe-making, but it was electrifying viewing.
Some commentators described his reaction as dignified, but Cameron was skewered, forced on the defensive. He was followed by the brother of the Yorkshire Ripper Peter Sutcliffe talking about Jimmy Savile – another guest designed to attract a large audience. Schofield has apologised for waving the names on his piece of paper in view of cameras, but not for asking the question. Ofcom has received more than 100 complaints, but ITV has no plans to sack anyone.
This Morning's tactics may have been crass, but the bearpit of live television is the right place to discuss politics. Live shows cut through the crap and exposes the sham – which is why most politicians on Question Time come across as long-winded Daleks reading prepared notes. The public desperately wants these wonks to say what they think – but few are brave enough. I love appearing live but am accountable to no one.
As for Nadine Dorries, who claims her participation in I'm a Celebrity ... will enable her to reach out to disgruntled voters, I doubt she understands the power of the media beast she has befriended. I'm a Celebrity is watched by 16 million people – but the producers, not Nadine, will control her on-screen persona. Unless she is 100 per cent media savvy, she could be the loser.
George Galloway was mocked for appearing on Big Brother in a silly catsuit, but he emerged a household name and was re-elected as an MP. Punishing Nadine by removing the party whip was a pathetic over-reaction, but thinking you can harness live television to suit your own ends is highly risky. As for Mr Cameron – he needs a lot more tuition to win back female voters.
Labour MP Chuka Umunna described This Morning's stunt as "amateur … not what the victims deserve". I agree, but was it any worse than Newsnight's story a few days earlier about sex abuse in Wrexham, based on two people's testimony, one of whom is now dead? Strange how the programme's former editor decided to shelve the Savile investigation for less proof. Now, the interviewee, Steve Messham, says he was mistaken about the identity of his abuser.
The BBC's misjudgement (and the leaking of their report on Twitter before it was broadcast) fanned a toxic storm of innuendo online (picked up by This Morning), which resulted in a perfectly innocent man having to announce to the world that he is not a child-molester.
I have known Alistair McAlpine for decades – we met through a shared love of contemporary art. Why should a charming, eccentric, harmless elderly man have to deal with evil internet bullying, particularly as he has been very ill?
Lord McAlpine's crime seems to consist of having a famous surname, and being a Tory. Guardian columnist and environmental campaigner George Monbiot was one of the disgusting people who disseminated McAlpine's name to 55,000 followers on Twitter. He has since apologised, on Twitter. How utterly inadequate – I hope he receives a writ for slander.
Wow factor
One of the most important female architects of the 20th century has just died, but her legacy will live on. In 1980, Italian designer Gae Aulenti turned a redundant 19th-century railway station in Paris into a stunning showcase for a motley collection of art and objects. Her bold concept divided the critics, but the Musée d'Orsay became a pilgrimage site for visitors from all over the world. Aulenti stripped out the station, utilising the platforms, the wonderful curved roof and the arches in an original way, to showcase Impressionist and 19th-century art and sculpture. As a visitor experience, the Musée still delivers. Aulenti understood that museums need the wow factor to stimulate the visitor.
A rover returns
Exciting news: former Corrie star Sir Ian McKellen is to return to the small screen, starring in Vicious, a new ITV sitcom about a gay couple. Ian's character, Freddie, a retired actor, shares a flat with Stuart, played by Sir Derek Jacobi. Frances de la Tour will appear as a long-suffering friend. One person who won't be tuning in is the PM of New Zealand, where Ian spent time filming The Lord of the Rings and The Hobbit. John Key sounds like a 1950s throwback: he described David Beckham as "a really nice guy … but thick as batshit" and said he was worried about playing in a golf tournament because his opponent had "a gay red top on".
Register for free to continue reading
Registration is a free and easy way to support our truly independent journalism
By registering, you will also enjoy limited access to Premium articles, exclusive newsletters, commenting, and virtual events with our leading journalists
Already have an account? sign in
Register for free to continue reading
Registration is a free and easy way to support our truly independent journalism
By registering, you will also enjoy limited access to Premium articles, exclusive newsletters, commenting, and virtual events with our leading journalists
Already have an account? sign in
Join our new commenting forum
Join thought-provoking conversations, follow other Independent readers and see their replies