Postponing Django Unchained in the wake of Sandy Hook sends the wrong message
Although everyone is shocked at the tragedy, cancelling screenings isn't necessarily the right move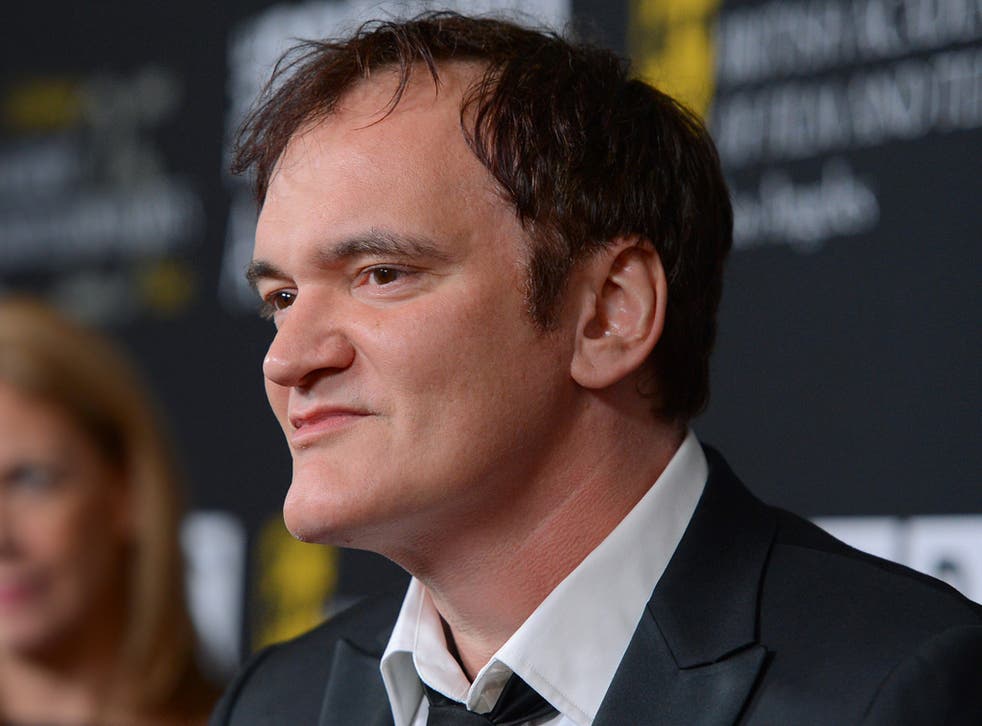 Last week, Adam Lanza killed 26 people at Sandy Hook Elementary School, Newtown, in what sadly looked like yet-another school massacre in America.
America is in a state of shock, while many of us around the world sombrely shake our heads, unable to do away with the acrid feeling that we were about due for such an event, feeling it inevitable or, worse still, routine.
The president has acted fast on the tragedy, aiming to reform US gun law as early as January.
Yet there is a deeper-ingrained issue within American society that blights the country's relationship with national trauma, and that's the strange tendency of allowing it to permeate through to seemingly unrelated aspects of culture. This week, several major film and TV releases have been cancelled in light of the shooting. Among the cancelled events are the premiere of Tarantino's Spaghetti Western Django Unchained; a screening of Tom Cruise vehicle Jack Reacher - which contains a potentially offensive scene involving a sniper killing civilians; and Fox have even pulled episodes of Family Guy and American Dad.
The reasoning behind all these cancellations is 'respect' for the Newtown victims, and a desire to avoid any 'insensitivities' towards all those affected by the shooting. In arguing against an action that's blindly accepted as the 'right thing to do', I risk being mechanically branded as disrespectful by many a sanctimonious soul, who believe we should all remain silent in what is undeniably a period of mourning.
The more cynical among us, on the other hand, may see these cancellations as being innocuous and self-indulgent gestures, with the studios figuratively looking around in the hope that everyone's noticed what bloody good upstanding people they are.
But such actions are more than just harmless or pointless gestures that answer to prim ideas of social correctness. In bending film and TV around such tragedies as Newtown, society orbits around them, entrenching these tragedies into our cultural make-up, and building antagonistic associations between the arts, entertainment, and real-world violence. Yes, we should reflect on the tragic loss of life, and use it to conceive of ways to prevent it from happening again.
Let celebrities speak out (because, for better or worse, we value their bland opinions), let tributes happen, but do not let the tragedy bring culture to a standstill, because its effect becomes tainting. Whenever Django Unchained finally premieres, it is now blemished with the memory of a tragedy, hovering over the fact that it's a comically violent homage to classic spaghetti western films. The film's escapism has been undermined.
We can't entirely blame the studios, as they are subject to the hypersensitivity of certain parts of the American media. Releasing violent films at this moment would be the perfect fuel for influential conservative commentators to pounce and say, 'with sick things like this being shown in the cinemas, it's no wonder that our kids are turning into mass murderers.'
It's a catch-22 for the studios who, by pulling their films, taint cinema with the memory of the Newtown massacre, while failing to pull them could lead to backlash from an over-zealous media. It's the Fox Network who holds the high ground here. By pulling such a relatively non-violent show as Family Guy, their Huckabees and O'Reillys are in a position to condemn every film and show that brandishes a gun, rather than condemning the America's Constitution which encourages its people to do so.
Commenting on the tragedy, Quentin Tarantino put it succinctly when he said:
'This is going all the way back to Shakespeare's days. When there's violence in the street, the cry becomes 'blame the playmakers,' and that's a very facile argument to pin on a real-life tragedy.'
In a single sentence, Tarantino switches his film's association with real-world tragedy to an affinity with Shakespeare, and he's entirely justified in doing so
Register for free to continue reading
Registration is a free and easy way to support our truly independent journalism
By registering, you will also enjoy limited access to Premium articles, exclusive newsletters, commenting, and virtual events with our leading journalists
Already have an account? sign in
Join our new commenting forum
Join thought-provoking conversations, follow other Independent readers and see their replies