Premier league TV rights: A record-breaking deal that will benefit everyone — except the fans
The deal would be more palatable if clubs would reduce or at least freeze their ticket prices, but they won't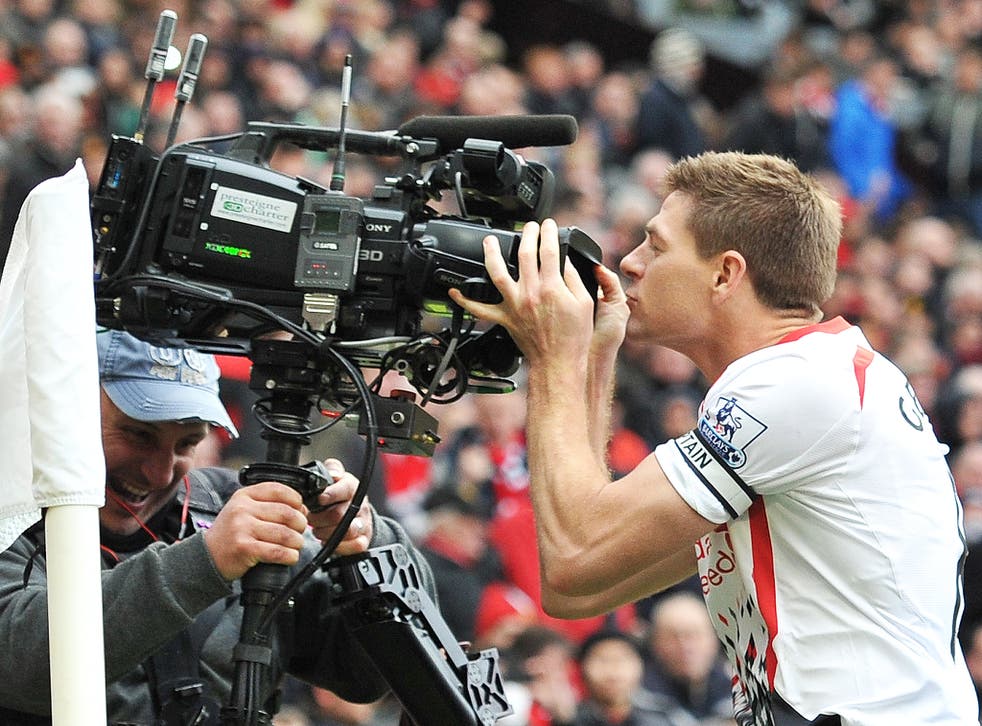 Despite Mario Balotelli making the headlines today with his first Premier League goal in three years, the real news is the record Premier League TV rights deal involving Sky Sports and BT Sports.
Having secured a record £5.14bn deal to sell the rights for the world's most popular league, Premier League chiefs will be tipping their champagne glasses in celebration.
Sky has paid £4.176bn for 126 games, which is almost double the £2.3bn they paid for 116 games per season in the last package. BT have also increased their spend by over £200m with their total deal worth an increased £2bn.
Sports Minister Helen Grant waxed lyrical about the deal describing it as a "great British success story.'' Premier League chief Richard Scudamore echoed these sentiments.
However, short of being a success story, it is more of a horror story for many fans. The Sky era has made it more expensive to watch football on TV. Although Sky claim the package will be paid for through "efficiency savings" rather than increased subscription fees, there is bound to be a knock-on effect to the consumer.
Football's dirtiest players - the contenders

Show all 7
The Sky Sports package isn't cheap, costing £46 per month for a 12 month contract. Fans can't afford to go to see games, with ticket prices having risen by 1000 per cent in the last 20 years, and if these prices increase any more they soon may not be able to watch them on TV either.
The deal would be more palatable if clubs would reduce or at least freeze their ticket prices, but they won't. Greed is unfortunately more important, and the new deal will only further perpetuate a growing corporatisation of the Premier League that has taken place since it got into bed with Sky.
Gary Lineker and Jamie Carragher have been among those arguing for cheaper ticket prices in light of this huge new deal (a deal that could be worth over £8bn when packages are sold overseas). But until that happens, it'll still cost £97 to watch Arsenal grind out a 2-1 victory over Premier League strugglers Leicester.
Nothing is likely to change other than the size of the bank balance for players, agents and Premier League executives. Fans will continue to pay the Sky high prices, and grass roots facilities will continue to be lacking. Until we see real change, where fans are put before profit, this will be the legacy of the Sky Sports Premier League era.
Register for free to continue reading
Registration is a free and easy way to support our truly independent journalism
By registering, you will also enjoy limited access to Premium articles, exclusive newsletters, commenting, and virtual events with our leading journalists
Already have an account? sign in
Register for free to continue reading
Registration is a free and easy way to support our truly independent journalism
By registering, you will also enjoy limited access to Premium articles, exclusive newsletters, commenting, and virtual events with our leading journalists
Already have an account? sign in
Join our new commenting forum
Join thought-provoking conversations, follow other Independent readers and see their replies