Prince George's £18,000 birthday gift speaks volumes about Britain's widening wealth inequality
However lovely the sentiment may seem, a wendy-house in the back garden that costs more than many people's annual wages is crass at best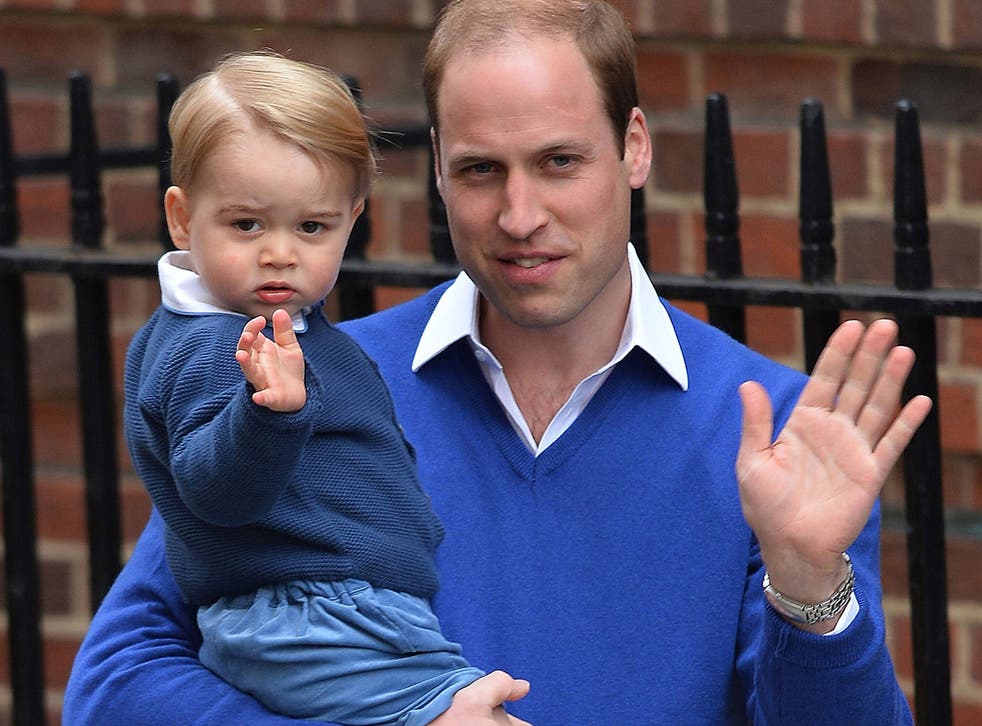 Normal children would be excited by a low roofed plastic wendy-house to hide away in and stew pretend tea. Some privileged toddlers may dream of a more stable wooden playhouse – big enough to host non-imaginary guests and less likely to blow away in a gust of wind. But no child other than Prince George could conceivably be the owner of a magnificent £18,000 cottage on wheels.
The royal tot was given a luxury Victorian-style outhouse as a second birthday present from Dorset based company Plankbridge that started up with the help of The Prince's Trust. It is positioned on the edge of the Prince of Wales's wildflower meadow at Highgrove, probably in the hope that scenic views will inspire George to inherit his grandfather's love of botany.
While you'd expect the average wendy-house to be cluttered with plastic chairs and bowls of fake fruit, this one is fitted with a wood-burning stove, oak floors and a day bed. To make matters more laughable the souped-up shed is known as "The Shepherd's Hut", a title which carries with it connotations of rural poverty and humbleness.
Admittedly it is difficult not to feel ever so slightly warmed by the image of Prince George breathing in the scent of daises through an open window as his grandfather warms his toes on the stove and extols the virtues of country living. One imagines this as a safe sanctuary where Charles can pass on wisdom to his grandson – tips about how to cope with life in the public eye and which soil best encourages hibiscuses to bloom. When the young prince gets older and sheds his squidgy cheeks, perhaps he'll still come here with his grandfather and they'll giggle together about the blue-eyed brunette they met at last weekend's polo match. Maybe one day George will even bring her here and serve her champagne in his old china tea cups.
But if we set these tender imaginings aside for a moment we see "The Shepherd's Hut" for what it really is; an incredible waste of money that could have been spent much better elsewhere. However warmly the stove burns or however well-oiled the wheels are, it is not justifiable to spend this amount on a moneyed toddler's wendy-house. In fact, it's crass.
Prince George: The Republican Slayer

Show all 29
In defence of his loving parents and grandparents, the play shed was given to George as a present, and it may have been rude to turn it down. But the very fact that the prince will spend his afternoons bouncing about a structure that cost more than the average British farmer earns in a year just highlights the gap dividing the Royal family and the rest of the UK.
The ostentatious play-house – which can be glimpsed by visitors on tours of Highgrove's 15-acre garden – comes across as a brazen emblem of unearned privilege. It makes one wince to imagine adored George perched on his oak floor while other children are dumped in after-school crèches by harried single parents struggling to earn enough to support them (and losing much of their wages on childcare while they're at it.)
If George were to flog his new plaything on eBay and do without his portable palace, then he'd be able buy wooden wendy-houses for 225 under privileged children. Not only might that give a few kids the present of their lives, but it also might afford him some perspective which the rest of his family are quite clearly sorely lacking.
Register for free to continue reading
Registration is a free and easy way to support our truly independent journalism
By registering, you will also enjoy limited access to Premium articles, exclusive newsletters, commenting, and virtual events with our leading journalists
Already have an account? sign in
Join our new commenting forum
Join thought-provoking conversations, follow other Independent readers and see their replies