Priority for caregivers, not shareholders: Why campaigners support a ban on Roche's new cancer treatment
Nice had 'no option' but to reject Kadcyla at its current price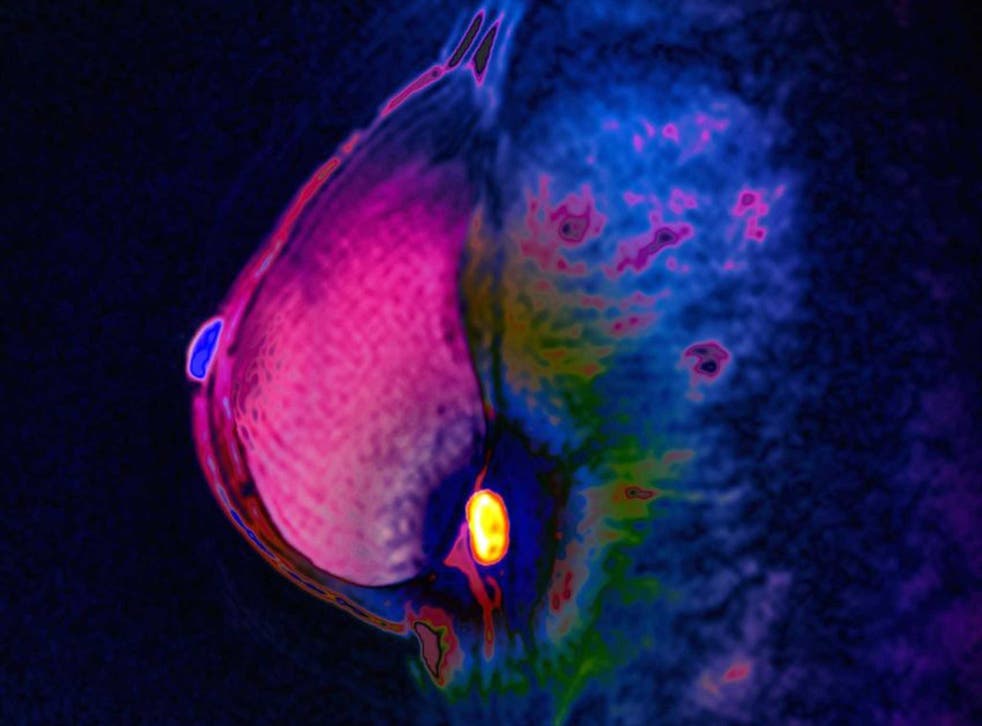 Most of us know someone with breast cancer. Some of us have friends or relatives who have died of it. So any controversy about a new drug therapy is bound to raise strong feelings, especially if the headline news is about women in the late stages of the disease being denied treatment on grounds of cost. It happened again last week, when the National Institute for Health and Care Excellence (Nice) announced that a "revolutionary" new drug called Kadcyla was too expensive to be made available on the NHS. Nice said that the cost of the drug – £90,000 per patient – was prohibitive.
For the patients who would benefit from Kadcyla, this is disastrous news. It has been shown to extend life expectancy by six months in women in the late stages of the HER2-positive form of the disease. Some of them will almost certainly die while the row between Nice and the drug's manufacturer, the Swiss-based pharmaceutical giant Roche, rumbles on. It doesn't help that Nice has previously made questionable decisions, such as initially limiting access to another breast cancer drug, Herceptin, to women with advanced cancer.
Herceptin (also made by Roche) is much cheaper than Kadcyla, costing the NHS around £22,000 per patient per year. After a flood of appeals and the threat of court action, Nice did the right thing, changing its guidance and making Herceptin available to women who have just been diagnosed. Kadcyla contains the same ingredients as Herceptin but it also contains a chemotherapy element which acts directly on cancer cells, avoiding damage to healthy cells and causing fewer side-effects.
Even so, there is a great deal more to this story than the cash-strapped NHS making a mean decision and condemning desperate patients to a premature death. Roche would certainly like the public to believe that; it went on the offensive last week, making its arguments on news programmes and to health correspondents. It pointed out that Kadcyla has taken 30 years to develop and said that other European countries, including Switzerland and Austria, have not baulked at the enormous price tag.
What it didn't talk about was the economics behind the company's pricing decisions, which can be summarised quite starkly. Four of its five top-selling drugs are for cancer and they are showing healthy growth: sales of Herceptin are up by 6 per cent while Avastin, a treatment for several different cancers, is showing growth of 13 per cent. Hence a slew of headlines along these lines in the trade press: "Roche cancer drugs drive healthy sales rise" and "Sales of cancer drugs soar once again at Roche".
The crucial thing about Kadcyla is that it is likely to be of use to far fewer patients than Herceptin. Every year, almost 50,000 patients are diagnosed with breast cancer in the UK and around 11,500 die of it. But Kadcyla would benefit only 1,500 British women per year, according to some estimates. This is not to question whether women with aggressive forms of breast cancer should in principle have access to the most modern and effective drugs. It is to raise questions about the corporate social responsibility of big pharmaceutical companies, which have a duty to patients as well as shareholders. Roche's own code of conduct includes a commitment to maintaining "high ethical and social standards in our business dealings". But the company's "commitment to society" comes after this unequivocal statement: "We aim to continuously create value for our stakeholders and to achieve sustainable, high profitability".
Nice has been negotiating with Roche over Kadcyla since April and the company says it offered a lower, but so far undisclosed, price in recent weeks. In the past, doctors and charities have criticised Nice for decisions which deny life-extending drugs to sick people, but this time the response has been markedly different. Sally Greenbrook of Breakthrough Breast Cancer described Kadcyla as a brilliant drug but said it was "incredibly expensive". She credited Nice with going "over and above their usual processes" to try to approve it and called for the price of life-extending drugs to come down. Mia Rosenblatt, head of policy and campaigns at the Breast Cancer Campaign, said she was "hugely disappointed" by the decision but recognised that Nice had "no option" but to reject Kadcyla at its current price.
The latest cancer drugs are monopoly products; patients have nowhere else to go. That is one of many reasons why the spectacle of big pharmaceutical companies wrangling with governments over the price of life-extending drugs is so unedifying. But we should not forget the background to this ghastly row: Roche is asking the National Health Service to spend a staggering £135m a year on a small group of patients while A&E departments buckle under demand and the number of people waiting for operations is at a six-year high.
Register for free to continue reading
Registration is a free and easy way to support our truly independent journalism
By registering, you will also enjoy limited access to Premium articles, exclusive newsletters, commenting, and virtual events with our leading journalists
Already have an account? sign in
Register for free to continue reading
Registration is a free and easy way to support our truly independent journalism
By registering, you will also enjoy limited access to Premium articles, exclusive newsletters, commenting, and virtual events with our leading journalists
Already have an account? sign in
Join our new commenting forum
Join thought-provoking conversations, follow other Independent readers and see their replies