PTSD and soldier suicide are serious, but let's be sure on the statistics
Panorama's claim that "more soldiers and veterans took their own lives in 2012 than were killed by the Taliban" suggests a worrying problem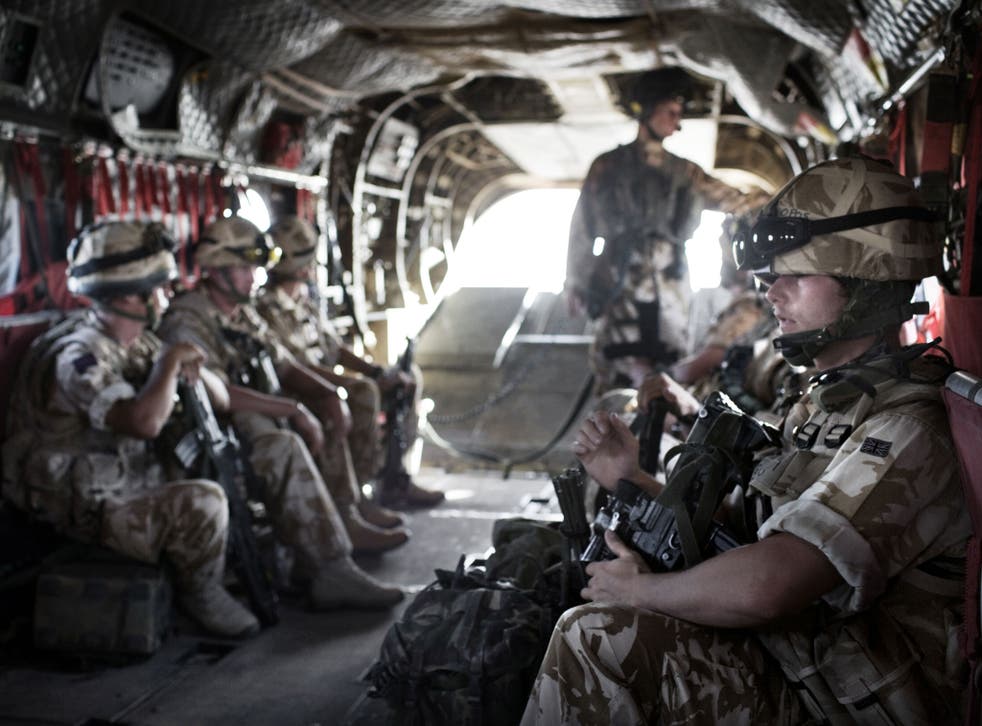 Panorama is making a large claim – comparing those killed in Afghanistan with all veteran suicides. The problem is that about 400,000 people have served in the Forces since 2003, and overall there are 3.8 million veterans in England alone. So simply multiplying those numbers by the population suicide rates suggests that Panorama will be right, but is this a sensible comparison? A similar comparison could be taken from the 1991 Gulf War – 47 were killed in combat and by the end of 2012, 197 veterans had committed suicide. But overall there is no difference in the suicide rates of those who served in the war and those who did not. Absolute numbers can mislead. And if, God forbid, the numbers killed in action had been higher than it was, so much so that it exceeded the total number of veteran suicides, would that mean there was no problem? Of course not. The comparison is eye catching, but unhelpful
There is an apparently more intuitively obvious comparison, albeit one that Panorama did not make, which is taking all those who served in Afghanistan and then comparing those killed in action with those who took their own lives. Does that help our understanding any better?  Well, it makes a little more sense but the fact remains that comparing bald statistics without factoring in suicide rates – both within the chosen cohorts and set against rates in the wider population – can lead to misleading conclusions. And in any case, while we know that in 2012 40 UK Service personnel died in hostile action in Afghanistan; and while we know that in the same year there were seven coroner confirmed suicides (or open verdict deaths), and five among those previously had been deployed to Iraq and/or Afghanistan; what we don't know is the number who served in Afghanistan and who committed suicide in 2012 having already left the Forces.  That data will not be available until late 2014.
Panorama are right to draw attention to the rise in those diagnosed with PTSD between 2009 and 2012. But this too needs to be interpreted carefully. The data we have collected between 2003 and 2010 shows that the true rate of PTSD  has remained fairly constant at four per cent, albeit higher in those exposed to combat and those in the Reserves.
But many present now earlier than before – the claim that it takes on average 12 years before veterans seek help is no longer true. Other research from King's also confirms a modest, but significant decrease in stigma in the last few years. Together these may explain why numbers being seen by mental health services are going up, but overall rates remain stable.
We must continue to be concerned about the social and psychological consequences of military service and deployment, especially as we withdraw from Afghanistan, and Panorama have made a powerful film doing just that. But at the same time it is also right that we do so on the basis of sound evidence and comparisons.
Written with Dr Nicola Fear. Professor Wessely and Dr Fear are co-directors of the King's Centre for Military Health Research, King's College, London.
This article has been updated since its original publication to make clear that the comparison made by Panorama was between the number of UK military personnel killed in 2012 by the Taliban and the overall number of deaths by suicide of UK Services personnel or Services veterans in the same period.  It originally suggested that Panorama's comparison was between deaths at the hands of the Taliban and suicides specifically among those serving in, or veterans of, the Afghan conflict.
Register for free to continue reading
Registration is a free and easy way to support our truly independent journalism
By registering, you will also enjoy limited access to Premium articles, exclusive newsletters, commenting, and virtual events with our leading journalists
Already have an account? sign in
Join our new commenting forum
Join thought-provoking conversations, follow other Independent readers and see their replies