Putin's charm offensive is about more than just the Sochi Winter Olympics
Russia wants and needs help with major modernisation, not just in the energy sector, but with all kinds of capital projects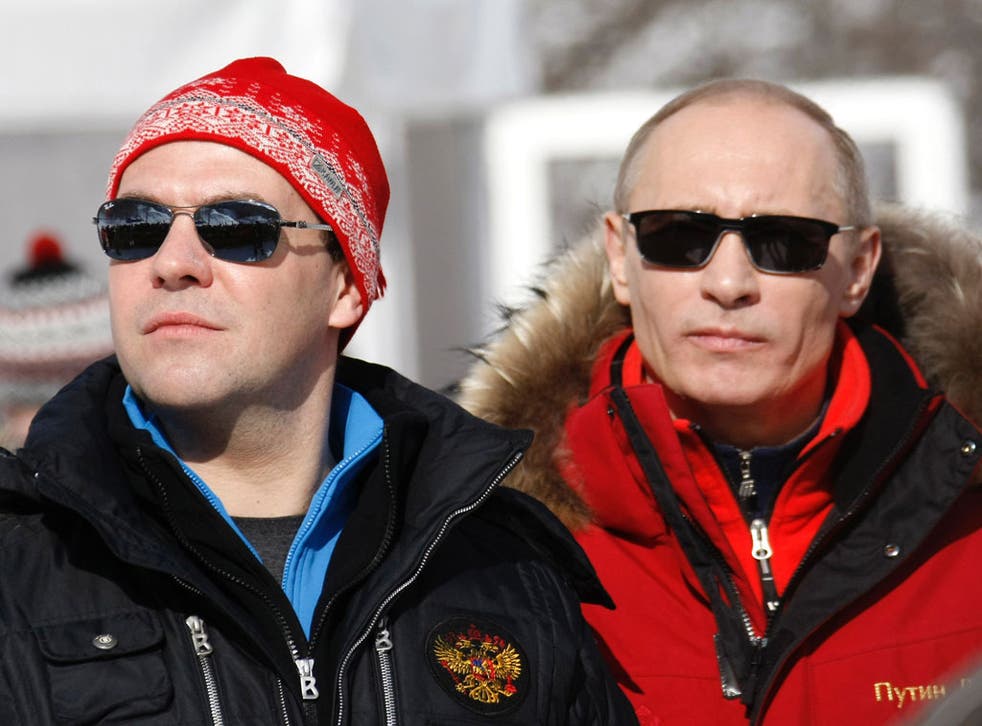 After 100 days spent unwillingly in Russia, five Britons among the Arctic 30 Greenpeace campaigners returned home yesterday in a blaze of flashbulbs, professing themselves tired, but well satisfied with their efforts. The charges of hooliganism – specifically, trying to board a Gazprom rig in protest against Arctic oil drilling – were dropped as part of an amnesty proposed by President Putin and passed by the Russian Parliament last week. Freedom awaits the rest of the group as soon as the ponderous Russian paperwork is complete.
Nor were the environmental campaigners the only high-profile beneficiaries. Also released were two members of Pussy Riot, imprisoned for singing an anti-Putin song in Moscow's Orthodox cathedral. And, in a separate but surely not unrelated act of presidential largesse, the former billionaire businessman and Putin opponent Mikhail Khodorkovsky was pardoned and flown to Germany to be with his ailing mother.
As the flurry of releases unfolded, the cynical consensus in Russia, as abroad, was that Putin wanted to clear the decks before the Winter Olympics in Sochi to minimise the risk of embarrassing protests. And there is surely truth in that. Letting the Arctic 30 go, curtailing the Pussy Riot sentences and even allowing Khodorkovsky back into limited circulation are a relatively small price to pay in return for the international aggravation they will save.
This may not, however, be the whole story. While Putin's diplomatic coup over Syria in the autumn and his wholly unexpected pardon for Khodorkovsky have allowed such strange bedfellows as Forbes magazine and George Galloway MP to describe Putin as the most influential man of 2013, the state of Russia as it enters 2014 belies this.
The economy is slowing, and the Kremlin's options seem few. The global energy market is changing sharply to Russia's disadvantage, and the country's Soviet-era infrastructure has been only partially renewed. Where China and the Gulf states used their surpluses to fund an orgy of development, with expertise and technology largely bought in from abroad, Russia mostly kept itself to itself.
Over the past six months or so, however, the message from Moscow has changed radically. Foreign investment and expertise, so the new mantra goes, are as welcome as they are necessary. Russia wants and needs help with major modernisation, not just in the energy sector, but with capital projects such as airports and roads. For a host of reasons, however, this message has simply not been getting across.
A closer look at the amnesty shows that it was not just about a few prominent figures who can command pre-Olympic headlines abroad. It was designed to send a much broader signal. Among the 20,000 beneficiaries were a dozen anti-Putin protesters from 2012 who had become heroes of the new, young professional class. There were also many entrepreneurs who became vulnerable in Russia's ever-shifting business landscape – micro-Khodorkovskys, in a way.
In this respect, Khodorkovsky's release was symbolic. Shortly after his dramatic arrest in 2002, I was in Moscow with a group from the CBI. Inured to the vicissitudes of dealing with Russia, the British business representatives took the news largely in their stride. It was their Russian counterparts who felt the real shiver down their spine, and so long as Khodorkovsky was in prison, it never really went away. If it wants to attract serious foreign investment, Russia has to be open not only to foreign business, but to its own considerable home-grown acumen, too.
While amnesties and pardons can right specific wrongs, they are one-off acts of discretion which do not change the law. At best, the one can make space for the other. No country finds it easy to change course, especially one as big, ponderous and defensive as Russia, and there will be those who warn that Putin with a smile is more dangerous than Putin the Terrible. But there is a chance that we are watching the belated realisation in Moscow, perhaps thanks to a new generation reaching positions of influence, of what Russia needs to do to join the modern world. Its fumbled overtures should not be slapped down too soon.
Register for free to continue reading
Registration is a free and easy way to support our truly independent journalism
By registering, you will also enjoy limited access to Premium articles, exclusive newsletters, commenting, and virtual events with our leading journalists
Already have an account? sign in
Register for free to continue reading
Registration is a free and easy way to support our truly independent journalism
By registering, you will also enjoy limited access to Premium articles, exclusive newsletters, commenting, and virtual events with our leading journalists
Already have an account? sign in
Join our new commenting forum
Join thought-provoking conversations, follow other Independent readers and see their replies